Chin Hing-sang
Principal Bassoon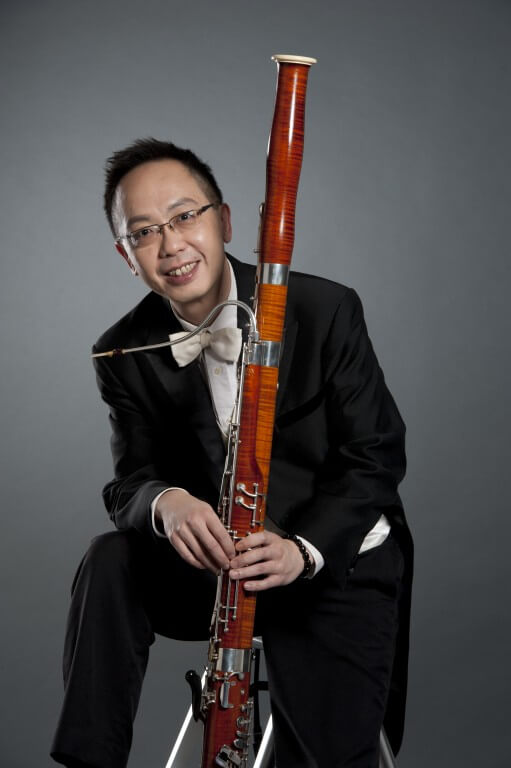 Chin Hing-sang graduated from the Chinese University of Hong Kong and studied at the Vienna State Academy of Music under Dietmar Zeman. In 1995 he became the Principal Bassoon of Hong Kong Sinfonietta. In 1997-1998, he was granted a scholarship by the Hong Kong Jockey Club Music and Dance Fund to study at the Vienna State Academy of Music again where he obtained a Master of Arts degree with unanimous distinction and received an honorary prize from the Austrian Federal Ministry of Education. He resumed his position in the orchestra after returning to Hong Kong.
With sponsorship from Hong Kong Arts Development Council, Chin was invited to perform at the International Double Reed Conference from 2007 to 2010. In February and June 2009, Chin held Bassoon seminars in Valdosta, USA and Vienna, Austria respectively. Chin was also on the judging panel of the IDRS Fernand Gillet-Hugo Fox International Competition in 2010.
Chin is currently on the faculty of Hong Kong Baptist University and the Chinese University of Hong Kong.
click to download images