Kong Tze-man Jason
Bass Trombone (on leave)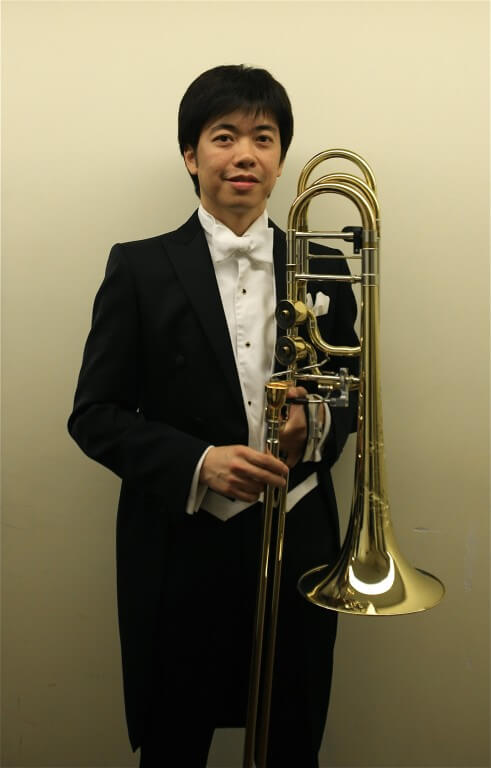 Jason Kong is one of the most active trombonists and music educators in Hong Kong. After attending Hong Kong Academy for Performing Arts and receiving his Advanced Diploma of Music, Kong went on to study in the United States. He received his Bachelor of Music from San Francisco Conservatory of Music and his Master of Music from the Yale University. During his study at Yale, he was awarded the Charles H Ditson award for his outstanding performance in brass playing.
Kong is the bass trombonist of the Hong Kong Sinfonietta, a position which he has held since 1999. He has performed in many major orchestras around the world and under the batons of world-renowned conductors such as Sir Yehudi Menuhin, Kurt Masur, Jaap Van Zweden, Edo de Waart, and Esa Pekka Salonen.
Kong is a devoted music educator for young children. Many of his students have received prizes and awards in the past and some of them are pursuing a professional career in music.
click to download images