For immediate release
9 Jun 2022


Winner of the "Révélation Soliste Instrumental" award at the prestigious Victoires de la Musique Classique in 2020, French oboist Gabriel Pidoux will make his Hong Kong début this French May Arts Festival and deliver two captivating programmes. The first is a recital on 21 Jun (Tue) alongside pianist Colleen Lee, where they will play a gorgeous selection of works surrounding the theme of "Romance", including timeless favourites such as the Three Romances of both Schumann and Clara Schumann, as well as lesser-known gems by Wallner and Marina Dranishnikova.
Pidoux will also appear with Hong Kong Sinfonietta under the baton of Jason Lai on 23 Jun (Thu), playing Vaughan Williams' idyllic Oboe Concerto rarely heard in Hong Kong, in commemoration of the 150th anniversary of the composer's birth. The beautiful programme will also feature Sibelius' epic Fifth Symphony, as well as Beethoven's masterful "Fidelio" overture.
French May Arts Festival
Hong Kong Sinfonietta: Vaughan Williams Oboe Concerto
23 Jun 2022 (Thursday) 8pm
HK City Hall Concert Hall
$450, $320, $180 (Tickets at URBTIX)
Conductor: Jason Lai (HKS Artist Associate 2009-2011)
Oboe: Gabriel Pidoux
Programme
Beethoven – Fidelio Overture, Op 72c
Vaughan Williams – Oboe Concerto in A minor
Sibelius – Symphony No 5 in E-flat, Op 82
Gabriel Pidoux Oboe Recital: Romance
21 Jun 2022 (Tuesday) 8pm
HK City Hall Concert Hall
$420, $280, $160 (Tickets at URBTIX)
Oboe: Gabriel Pidoux
Piano: Colleen Lee (HKS Artist Assoicate 2010-2011)
Programme
Wallner – Three Romantic Pieces
Schumann – Three Romances, Op 94
Marina Dranishnikova – Poème
Clara Schumann – Three Romances, Op 22 (Transcribed for Oboe)
Half-price tickets available for full-time students, senior citizens, people with disabilities and their minder, and Comprehensive Social Security Assistance recipients
10% discount for group bookings of 4 or more standard tickets
Get a 20% discount when you purchase full-price tickets to both the recital on 21 Jun and the concert on 23 Jun
Suitable for 6 years old or above
Tickets at URBTIX
***********************************************************************************************
Jason Lai                                                                                                           Conductor/HKS Artist Associate 2009-2011
Jason Lai is the Principal Conductor at the Yong Siew Toh Conservatory, Principal Guest Conductor of the Orchestra of the Swan, and former Associate Conductor of the Singapore Symphony Orchestra and Hong Kong Sinfonietta, where he was also HKS Artist Associate from 2009 to 2011. He has been a prominent figure in Singapore's musical life since his arrival in 2010, while also actively giving international masterclasses in Europe and China. He has guest conducted the New Japan Philharmonic, Podlasie Opera Philharmonic in Poland, Adelaide Symphony Orchestra and Macao Orchestra.
Intent on broadening the appeal of classical music to audiences who would not normally think of going into a concert hall, Lai is also building a unique reputation as a communicator with mass appeal through his television appearances in both the UK and Asia.  He has frequently appeared on BBC television as a judge in both the BBC Young Musician of the Year competition and the classical talent show Classical Star. He reached his widest audience when, as a conducting mentor in the series Maestro, his celebrity student, the popular comedienne Sue Perkins, won with a nail-biting final in front of the BBC Concert Orchestra and a live studio audience. Other BBC television appearances included How a Choir Works and The Culture Show.  Lai also starred in Clash for the children's television channel, CBBC.
Lai has continued with his television work since settling in Singapore. He was presenter and conductor for Project Symphony, an eight-part series for OKTO where he was filmed setting up a community orchestra.  He has been heavily involved in filming for a BBC series Heart of Asia which explores the contemporary arts and culture scene in Thailand, Indonesia, Korea and the Philippines, and a further series for BBC World called Tales from Modern China.
Lai's roots lie in Hong Kong but he was born in the UK and was a pupil at the prestigious specialist music school in Manchester, Chetham's, where he studied cello.  At Oxford University he studied both cello and composition, and went on to the Guildhall School of Music and Drama in London where he was awarded a Fellowship in Conducting.
Despite having toured as a cellist with the Allegri String Quartet and having been a finalist in the BBC Young Composers Award, Lai gravitated increasingly towards conducting after he won the BBC Young Conductors Workshop in 2002.  This led to his appointment as Assistant Conductor to the BBC Philharmonic with whom he made his BBC Proms début in 2003.
Education is an important part of Lai's work in Singapore.  At the Yong Siew Toh Conservatory, he trains the next generation of conductors, many of whom have had many successes both at home and abroad, and with the SSO he spearheaded the education and outreach programme, helping the orchestra reach new audiences notably through his Discovering Music and Children's concerts.
***********************************************************************************************
Gabriel Pidoux                                                                                                                                    Oboe
A violinist until he was 7 years old, Gabriel Pidoux decided one day to switch to the oboe and to finally "escape" from the family tradition of stringed instruments. He started playing the oboe with Hélène Devilleneuve, studied at the Conservatoire National Supérieur de Musique in Paris in the classes of Jacques Tys and David Walter, and in Munich with François Leleux. Winner of the Second Prize at the Prague Spring International Music Competition in 2019, Pidoux received the prestigious "Révélation soliste instrumental" award at the French Victoires de la Musique Classique 2020. During his studies, he was also a laureate of several competitions including the Michał Spisak International Music Competition, Fernand Gillet-Hugo Fox International Competition by the International Double Reed Society, Be The ONE Competition etc, and has participated in many academies with renowned teachers such as Jean-Louis Capezzali and Maurice Bourgue.
Curious and interested in the history of his instrument, Pidoux has also perfected his studies on the ancient oboe with Antoine Torunczyk, and co-founded the Ensemble Sarbacanes, specialising in music for period wind instruments, which was selected by the EEEMERGING+ programme to perform in many European festivals.
In the course of projects which have taken him from Ljubljana to London via Poland and Spain, Pidoux has had the opportunity to perform as a soloist with the Orchestre des Pays de Savoie, RTV Slovenia Symphony Orchestra, Chamber Orchestra of the Prague Symphony Orchestra etc, and within ensembles such as Gli Incogniti, La Fenice and Le Cercle de l'Harmonie. He has performed in numerous festivals, notably at La Folle Journée de Nantes live on Arte, in Salon-de-Provence alongside Emmanuel Pahud, Gilbert Audin, Paul Meyer, David Guerrier and Benoît de Barsony, at Festival de la Vézère, and Festival Radio France Occitanie Montpellier.
Pidoux's first CD "Romance" – dedicated to the Romantic repertoire with pianist Jorge González Buajasan – was released by Alpha Classics in February 2022. He recently recorded Mozart's Sinfonia Concertante for Four Winds with the Vienna Symphony Orchestra under the direction of Thomas Zehetmair, and made his début with the Mozarteumorchester Salzburg, recording with them the Mozart Oboe Concerto K314 thanks to the support of the Orpheum Foundation.
***********************************************************************************************
Colleen Lee                                                                                                           Piano / HKS Artist Associate 2010-2011
Since winning the 6th Prize at the 15th International Frederic Chopin Piano Competition, Colleen Lee has performed extensively throughout Asia, Europe and North America in solo recitals and with orchestras such as the Israel Philharmonic Orchestra, Warsaw Philharmonic Orchestra, Galacia Royal Philharmonic Orchestra, Sendai Philharmonic Orchestra, China Philharmonic Orchestra, Guangzhou Symphony Orchestra, Wuhan Philharmonic Orchestra, Shanghai Symphony Orchestra, Hong Kong Sinfonietta and Hong Kong Philharmonic, among others.  Lee was the Artist Associate of Hong Kong Sinfonietta in 2010/2011, and has toured with the orchestra in South America, Italy and Taiwan.
She has also been a featured artist at several international music festivals including the International Chopin Festival in Duszniki and Gdansk in Poland, Assisi International Piano Festival in Italy, Meissen Pianoforte Festival in Germany, International Keyboard Festival in New York, Bowdoin International Music Festival and Musicus Fest in Espoo, Finland. Her performance of the "Magic Piano and Chopin Shorts" animation series at the 42nd Hong Kong Arts Festival had garnered rave review.  She was invited to perform twice in the "Beethoven Piano Sonatas Marathon" in Vienna and Hong Kong.  She appeared as soloist with the Hong Kong New Music Ensemble in the 2018 Shanghai New Music Week. In 2019, she made her début with London Symphony Orchestra under Simon Rattle.
As an enthusiastic chamber musician, Lee frequently appears in chamber music concerts and has also collaborated with world famous instrumentalists including violinists Ning Feng amd Kang Dong-suk, cellists Trey Lee, Daniel Müller-Schott and Alexander Kniazev, and the Shanghai Quartet.  She is also a member of the RTHK Chamber Soloists which was formed in 2018.
Born in Hong Kong, Lee started her piano lessons at the age of four. Subsequently she was trained at the Hong Kong Academy for Performing Arts (HKAPA) under Eleanor Wong and at the Hochschule für Musik, Theater und Medien in Hannover with Arie Vardi. She won the First Prize at the 3rd Seiler International Piano Competition in Kitzingen, Germany, the 2003 Dorothy Mackenzie Artist Recognition Award, Third Place and Critic and Audience Prizes at the 15th International Competition for Piano and Orchestra in Cantú, Italy, and was a prize winner at the 1st Hong Kong International Piano Competition, the Pro Musicis International Award, Gina Bachauer International Artist Competition, Sendai International Music Competition, and the 16th Santander International Piano Competition in Spain.
Her discography includes an all-Chopin album recorded on the Pleyel Piano released by the Fryderyk Chopin Institute, and a complete Scarlatti Sonatas album by Naxos. She was also featured on the Hong Kong Sinfonietta DECCA album This is Classical Music 3.
In recognition of her outstanding achievements in music and in the promotion of arts and culture, she has been awarded Certificate of Commendation by the Secretary of Home Affairs, Commendation for Community Service by the Hong Kong Government and Young Artist Award by the Hong Kong Arts Development Council.
Currently Lee is the Honorary-Artist-in-Residence of The Education University of Hong Kong and on the piano faculty of HKAPA and Hong Kong Baptist University.
***********************************************************************************************
Co-presenter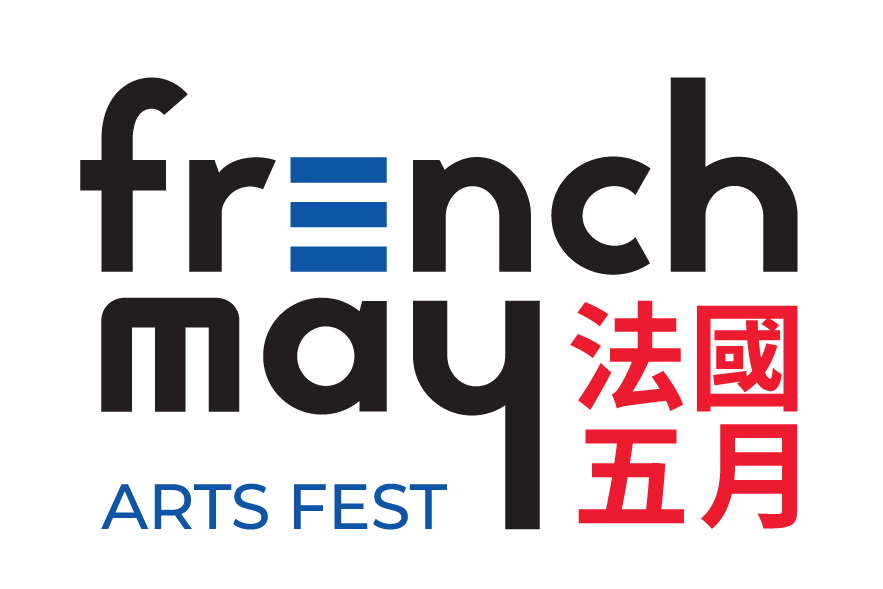 Download Press Release
Media Enquiry
Amanda Mok
Senior Marketing & Development Manager, Hong Kong Sinfonietta
Email: amanda.mok@hksinfonietta.org
Direct Line: +852 3607 2328