For immediate release
23 February 2022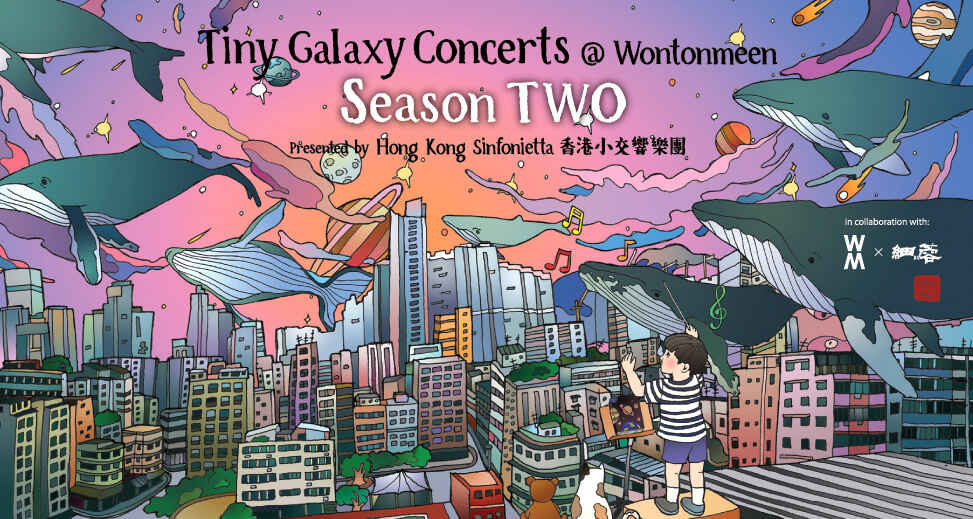 As the fifth wave of the pandemic hits Hong Kong and we are once again taking a rest from live performances and the cinemas, Hong Kong Sinfonietta brings to you Season Two of our much-loved chamber concerts from the tiny galaxy in Sham Shui Po, "Tiny Galaxy Concerts @ Wontonmeen", hosted by Concertmaster James Cuddeford. The season-opening episode from this unique series is now available for watching on the orchestra's Facebook page and YouTube channel.
This episode features French viola sensation Adrien La Marca and our Concertmaster James Cuddeford's rendition of Mozart's Duo for Violin & Viola in G – a shining example of the composer's masterful ability to spin the simplest of musical materials into stimulating pieces of pure crystalline beauty.
The rest of Season Two will also bring the mesmerising performances of distinguished conductor-violinist Christoph Poppen, trumpet superstar Sergei Nakariakov, as well as local pianist Colleen Lee and the orchestra's Principal Clarinet Fong Hiu-kai Johnny. Stay tuned to the orchestra's Facebook page and website for the release dates and programmes of the new episodes!
Hong Kong Sinfonietta
Tiny Galaxy Concerts @ Wontonmeen
Season Two Première – Episode 7 
Programme
Mozart                               Duo for Violin & Viola in G, K423
                                                           Violin: James Cuddeford
                                                           Viola: Adrien La Marca
Download Press Release
Media Enquiry
Amanda Mok
Senior Marketing & Development Manager, Hong Kong Sinfonietta
Email: amanda.mok@hksinfonietta.org
Direct Line: +852 3607 2328