Loo Sze-wang
Sheng / HKS Artist Associate 2012-2013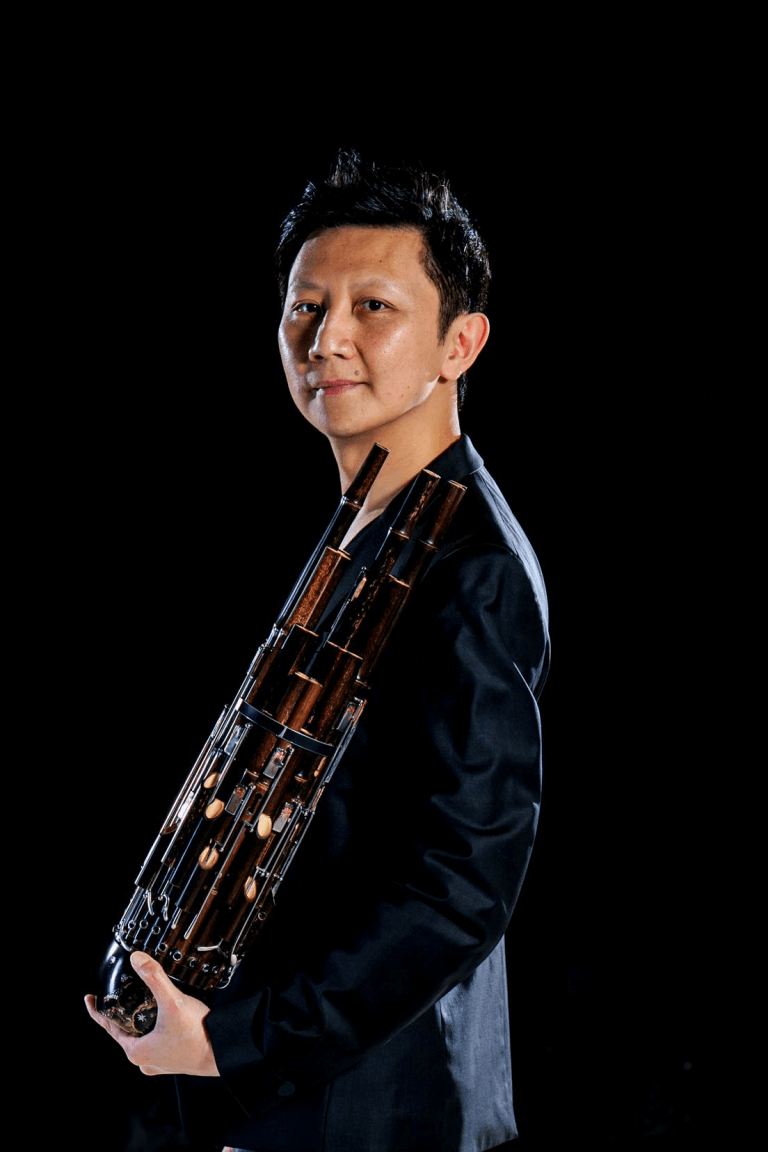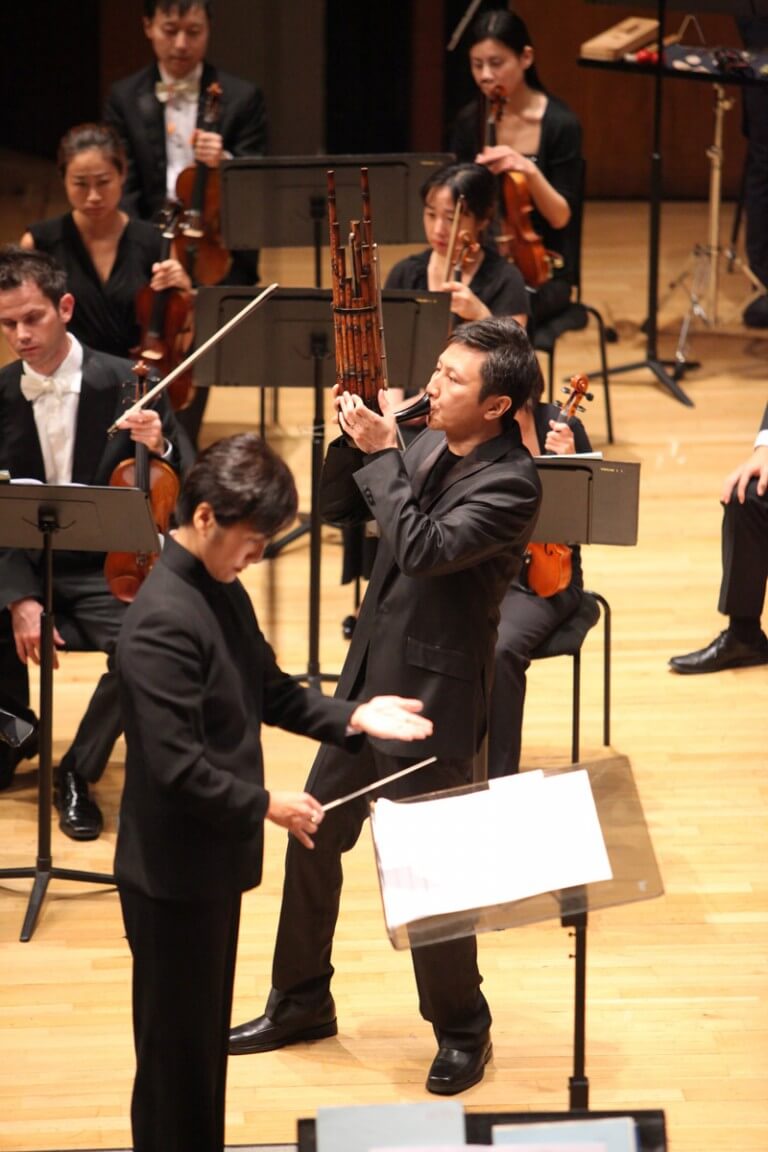 "Loo Sze-wang's technical authority and musical sensitivity dominated…inventively conceived and expertly rendered."
South China Morning Post
Prize-winning Loo Sze-wang is the foremost sheng (Chinese mouth-organ) player of his generation in Hong Kong. He has been active both as a soloist and as a chamber musician, having been featured several times at the Hong Kong Arts Festival, the contemporary music festival Musicarama and Radio Television Hong Kong. Since 1983, Loo has collaborated with different performing groups including the Song Company of Australia, Xenia Ensemble of Italy, St Lawrence String Quartet of the USA, POING of Norway, Het Collectif of Brussels, Hong Kong Sinfonietta and Macao Orchestra, performing in Argentina, Australia, Brazil, Canada, the USA, Japan, Taiwan, Germany, Singapore, Korea and China.
Loo premiered several sheng concertos including Miroir de Macao by Lam Bun-ching, Hark the Phoenix Soaring High and 'Twas the Thawing Wind by Chan Hing-yan. In 2009, he was Artist-in-Residence of Cornell University, New York and gave a solo performance with Fulcrum Point New Music Project at Northwestern University, Chicago. In 2012/2013, Loo was appointed as Artist Associate of Hong Kong Sinfonietta and toured with the orchestra in North America. Recent highlights included the performances in Chan Hing-yan's chamber opera Heart of Coral in Taipei (Hong Kong Week 2014), Law Wing-fai's music theatre When Petals Fall in Serenity, Samson Young's The Anatomy of Musician in Paris in 2015, world première of Chan Hing-yan's Hark the Phoenix Solitaire Cry with Orchestra UniMi in Milan under the baton of Yip Wing-sie in 2016, and the 2017 Hong Kong Arts Festival production of Hong Kong Odyssey.
As a founding member of Chinese Music Virtuosi, a six-member Chinese instrumental ensemble that performs new and traditional works, Loo has performed at Garden Festival in Warsaw, Melbourne Festival, Singapore Arts Festival, Buenos Aires International Music Festival, Hong Kong New Vision Arts Festival, and Chinese Composers' Festival, among others. The group also commissioned over a dozen new works, which include works that score for both Chinese and Western instruments. It was appointed as the Ensemble-in-Residence of the Chinese University of Hong Kong (CUHK) in 2011/2012.
A graduate of CUHK and The Hong Kong Academy for Performing Arts, Loo's sheng teachers included Chen De-ren and Cheng Tak-wai. He had also taken flute lessons from Timothy Wilson and Chan Kwok-chiu.
click to download images