Support Hong Kong Sinfonietta!
Brighten up your Christmas with McDull!
From now until 31 Dec 2019, for each donation of HK$500 to the orchestra, you will receive a hand-numbered Limited Edition Conductor McDull (only 1,000 pcs available)!
This Limited Edition McDull was specially made to celebrate Hong Kong Sinfonietta's 20th birthday. It is not for sale and not available anywhere else!
All 1,000 pcs of McDull are hand-numbered by Alice Mak, the co-creator of McDull.
Hong Kong Sinfonietta benefits from the Hong Kong Government's Art Development Matching Grants Scheme. Every dollar you donate to us will be DOUBLED under the scheme!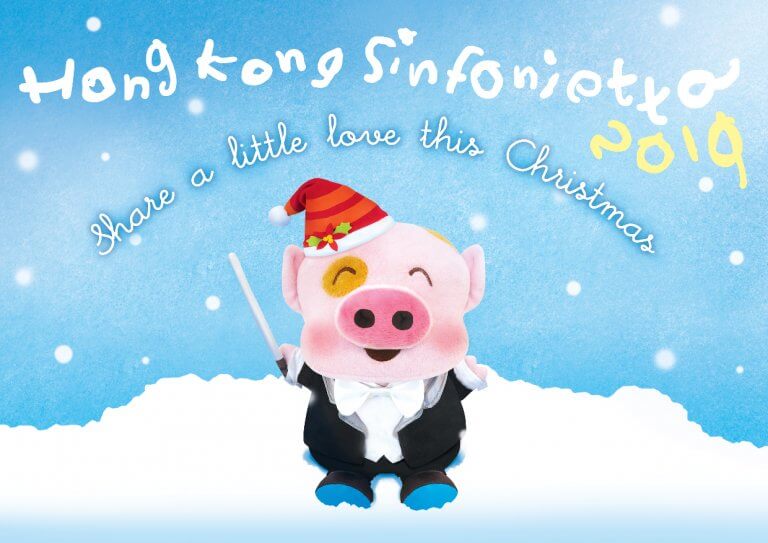 McDull (HKS Artist Associate 2019/2020)

This Limited Edition McDull represents the beautiful collaborative efforts over the years, made possible by the support of all of you who believe in investing in a cultural tomorrow through Good Music!
**********************************************************************************
• Donations of HK$100 or above are tax deductible with a receipt
• Donations of HK$500 will come with a hand-numbered Limited Edition Conductor McDull (for a limited time only, while stocks last).
• Donations of HK$1,000 or above will be acknowledged in house programmes of major ticketed Hong Kong Sinfonietta concerts for one year.
General Fund
Hong Kong Sinfonietta believes good music is good for everyone. We believe good music delivered with passion can touch, move and inspire our society.
Please support our work in creating more special audience development projects and nurturing the next generation of audience.
Donor
HK$1,000 to HK$9,999
STAR Donor
HK$10,000 to HK$29,999
STARplus Donor
HK$30,000 to HK$99,999
SuperSTAR Patron
HK$100,000 to HK$499,999

MegaSTAR Patron
HK$500,000 and above
Student Ticket Scheme
Hong Kong Sinfonietta gives thousands of young people each year the chance to take their first step into an experience that change their lives forever.
We design educational and family concert series tailor-made for different age groups and offer half-price student tickets (without quota) to all our concerts.  In our past seasons, approximately 46% of the total number of tickets sold were student tickets.
Donate to our Student Ticket Scheme and help someone young fall in love with classical music!
Opal Donor
HK$1,000 to HK$9,999

Pearl Donor
HK$10,000 to HK$29,999
Ruby Donor
HK$30,000 to HK$49,999
Jade Donor
HK$50,000 to HK$99,999
Diamond Donor
HK$100,000 and above