Wilson Shieh
ARTIST / HKS ARTIST ASSOCIATE 2015-2016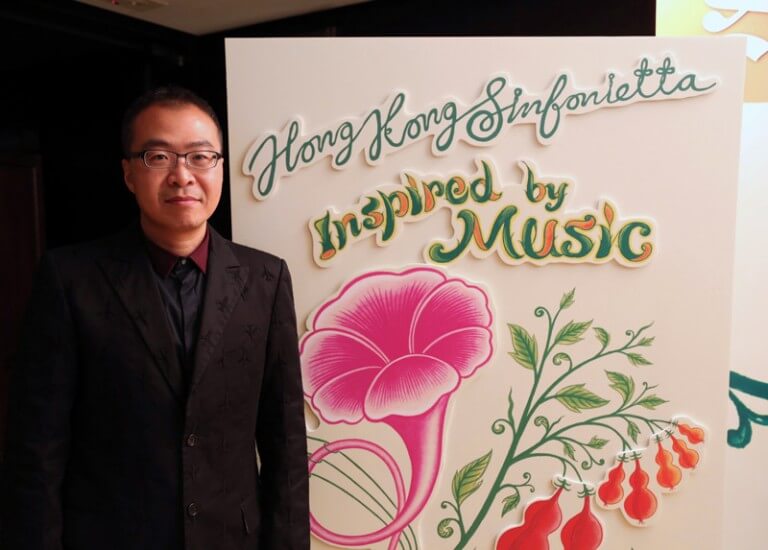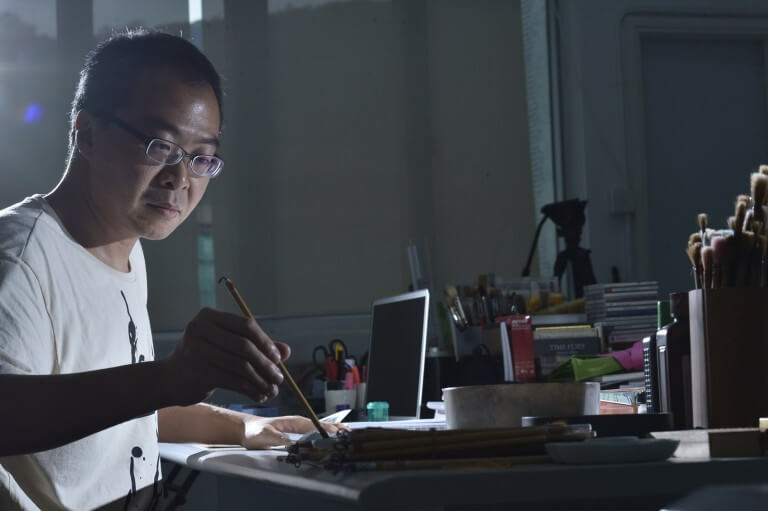 Born in Hong Kong in 1970, visual artist Wilson Shieh is well-known for his traditional Chinese gong-bi (fine brush) figure paintings of modern people and imaginative images. The content of his works ranges from sexuality, role play, costume change to the reconstruction of local cultural symbols. In recent years, he expands his creative media to printmaking, acrylic painting, drawing, collage, installation and publication.
Shieh's major exhibitions include the "Asian Art Biennial 2009" at Taiwan Museum of Fine Arts, "Three Decades: The Contemporary Chinese Collection" (2009) and "The 3rd Asia-Pacific Triennial of Contemporary Art" (1999) at Queensland Art Gallery, Australia. His works are featured in the collections of Hong Kong Museum of Art, Hong Kong Heritage Museum, M+ Museum for Visual Culture, Taiwan Museum of Art, Queensland Art Gallery, Asian Art Museum in San Francisco and Ashmolean Museum in Oxford.
Shieh received his bachelor's and master's degrees in Fine Arts from the Chinese University of Hong Kong, and established his studio in the Fotan industrial district in 2008.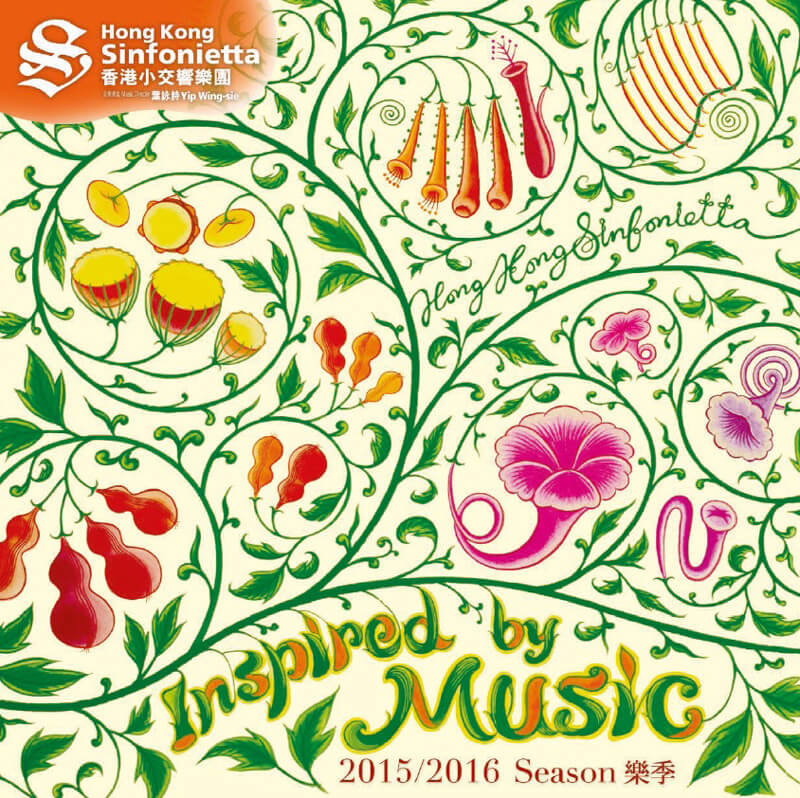 Shieh has painted the cover of the 2015/2016 season brochure with the colours of spring, transforming musical instruments into flowers and fruits.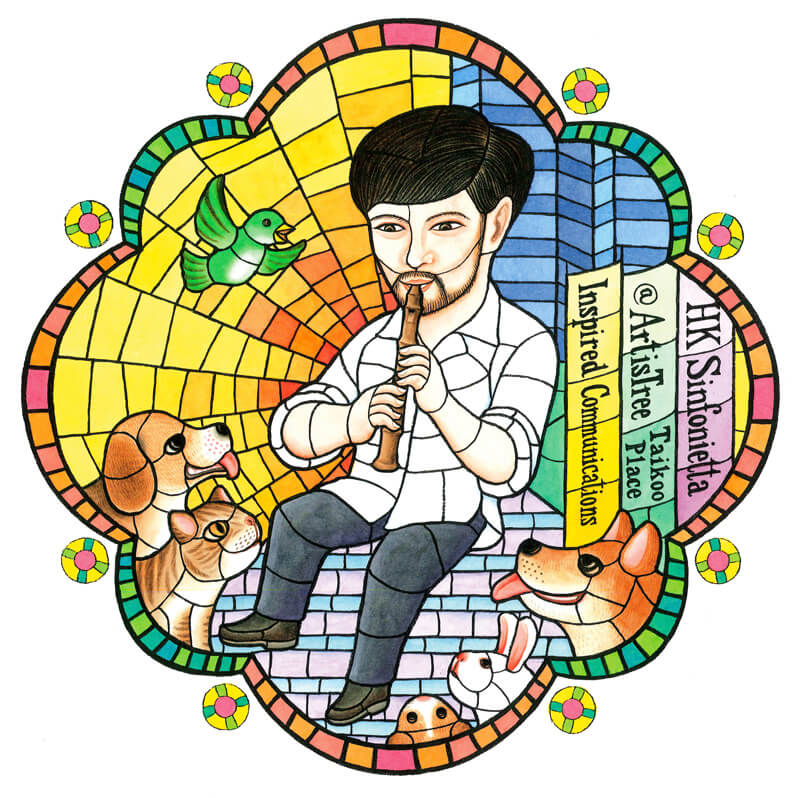 Wilson Shieh has painted a series of illustrations with inspirations from musical communications for our ArtisTree residency in 2015.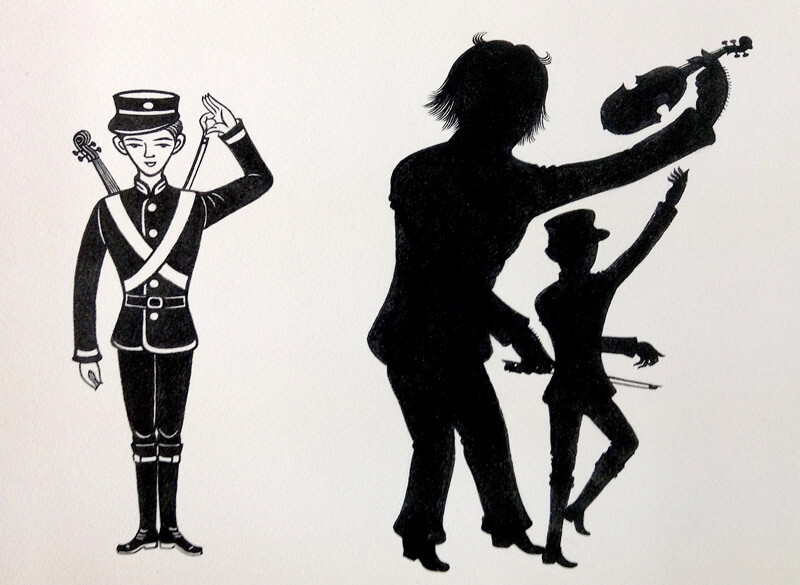 Wilson Shieh has painted a series of illustrations for Hong Kong Sinfonietta's crossover production "A Soldier's Story – The New Generation" in 2016.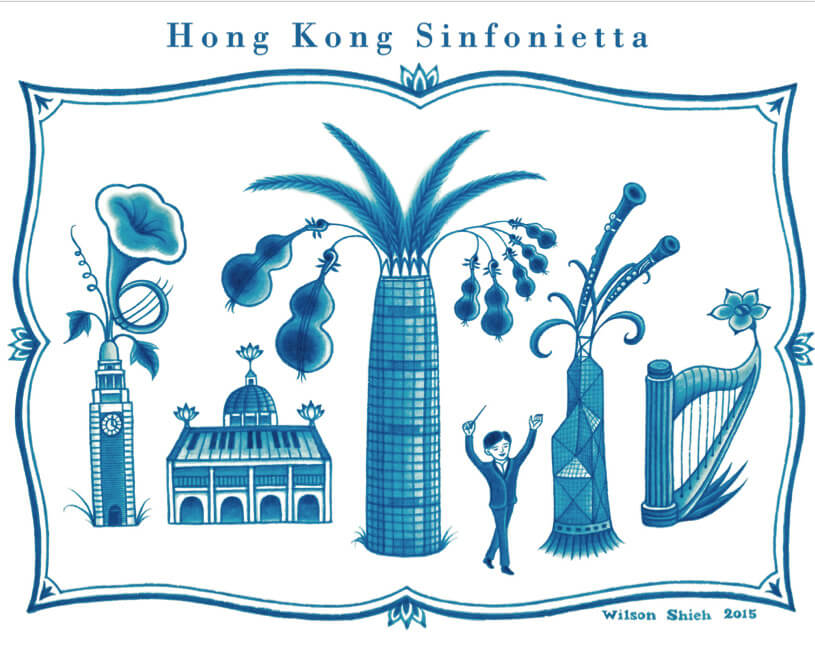 Inspired by music and buildings in Hong Kong, a special postcard for the audiences of our France & Switzerland tour in 2015.