Alexander GOEHR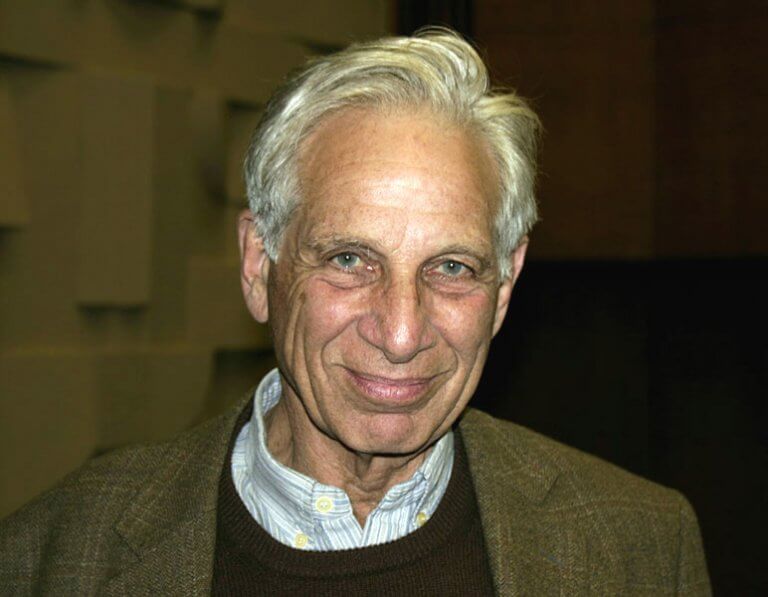 Alexander Goehr – composer, teacher, and son of Walter Goehr the conductor – was born in Berlin in 1932, and raised in England. He studied with Richard Hall at the Royal Manchester College of Music (where together with Harrison Birtwistle, Peter Maxwell Davies and John Ogdon he formed the New Music Manchester Group), and with Olivier Messiaen and Yvonne Loriod in Paris. From the late 1960s onwards, he taught at the New England Conservatory Boston, Yale and Leeds, and in 1975 was appointed to the chair at University of Cambridge, where he remains Emeritus Professor. He has also taught in China and has twice been Composer-in-Residence at Tanglewood.
Goehr has written five operas: Arden Must Die (1967), Behold the Sun (1985), Arianna (1995), Kantan & Damask Drum (1999) and Promised End (2010), as well as a work for music theatre, Triptych (1968-1970). His orchestral works include four symphonies, concerti for piano, violin, viola and cello and other orchestral compositions, which have been commissioned and performed by major organisations and leading conductors. He has a particularly close working relationship with Oliver Knussen, who has premiered and recorded several works, including When Adam Fell (2011-2012), commissioned by the BBC to celebrate his 80th birthday and premiered by the BBC Symphony. Many more of his works have been commissioned by the BBC and have frequently been featured at the Proms.
Alexander Goehr is an honorary member of the American Academy of Arts and Letters, a former Churchill Fellow, and in 1997 gave the BBC Reith Lecture. His manuscript archive is curated by the Berlin Akademie der Künste. Much of Goehr's music is available on the NMC label, and a portrait disc of his orchestral music has been released by Naxos. Collections of his writings can be found in 'Finding the Key' (Faber & Faber 1998), and in 'Fings ain't wot they used t'be' (Berlin Akademie der Künste and Wolke-Archive 2012).
The Master Said
for Narrator and Orchestra
8 February 2020 WORLD PREMIÈRE (to-be-rescheduled)