Anna CLYNE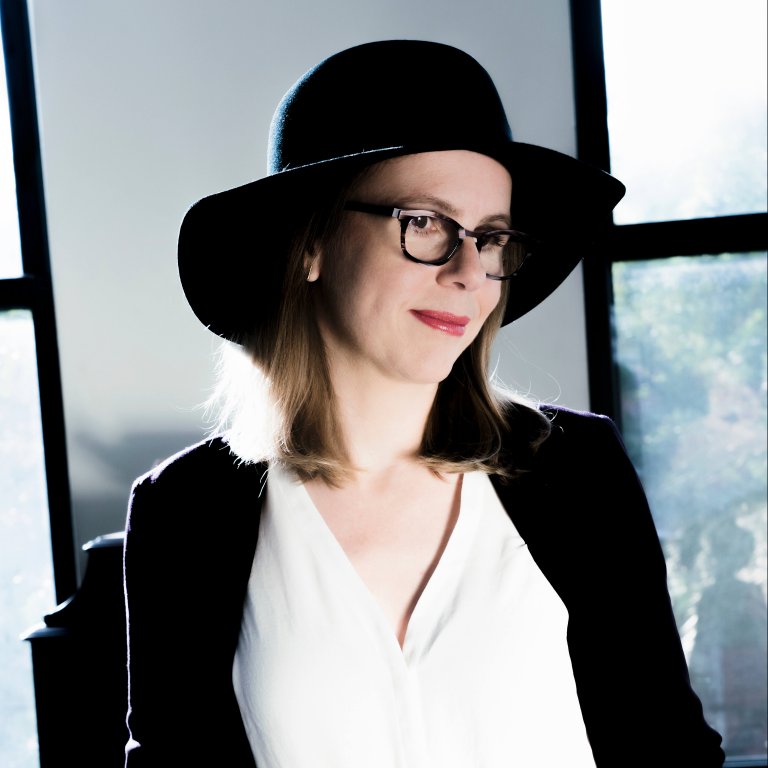 London-born Anna Clyne is a Grammy-nominated composer of acoustic and electroacoustic music. Described as a "composer of uncommon gifts and unusual methods" in a New York Times profile, Clyne's work often includes collaborations with cutting-edge choreographers, visual artists, filmmakers, and musicians.
Several upcoming projects explore Clyne's fascination with the visual arts, including Color Field for the Baltimore Symphony Orchestra, inspired by the artwork of Rothko, and Between the Rooms, a film with choreographer Kim Brandstrup and LA Opera. Within Her Arms opened the New York Philharmonic's 2021/2022 season.
Other recent premières include PIVOT, which opened the 2021 Edinburgh International Festival; A Thousand Mornings for the Fidelio Trio; Strange Loops for Orchestra of St Luke's; Woman Holding a Balance, a film collaboration with Orchestra of St Luke's and artist Jyll Bradley; and In the Gale for cello and bird song, created with and performed by Yo-Yo Ma.
Clyne composed a trilogy of Beethoven-inspired works that premiered in 2020 for Beethoven's 250th anniversary: Stride for the Australian Composers Orchestra; Breathing Statues for the Calidore String Quartet; and Shorthand, premiered by The Knights at Caramoor. Other recent premières include Sound and Fury, first performed by the Scottish Chamber Orchestra and Pekka Kuusisto in Edinburgh; and her Rumi-inspired cello concerto, DANCE, premiered with Inbal Segev at the Cabrillo Festival of Contemporary Music. DANCE was also recently recorded for AVIE Records by Segev and the London Philharmonic Orchestra, led by Marin Alsop, and has garnered more than seven million plays on Spotify.
Clyne served as Composer-in-Residence for the Chicago Symphony Orchestra, Baltimore Symphony Orchestra, L'Orchestre National d'Île-de-France, and Berkeley Symphony. She is currently the Scottish Chamber Orchestra's Associate Composer through the 2021/2022 season and a mentor composer for Orchestra of St Luke's.
Clyne's music is published exclusively by Boosey & Hawkes, and is represented on the AVIE Records, Cantaloupe Music, Cedille, MajorWho Media, New Amsterdam, Resound, Tzadik, and VIA labels.
Sound and Fury (2019)
for Chamber Orchestra
Commissioned by Scottish Chamber Orchestra, Orchestre National de Lyon & Hong Kong Sinfonietta