Christian MASON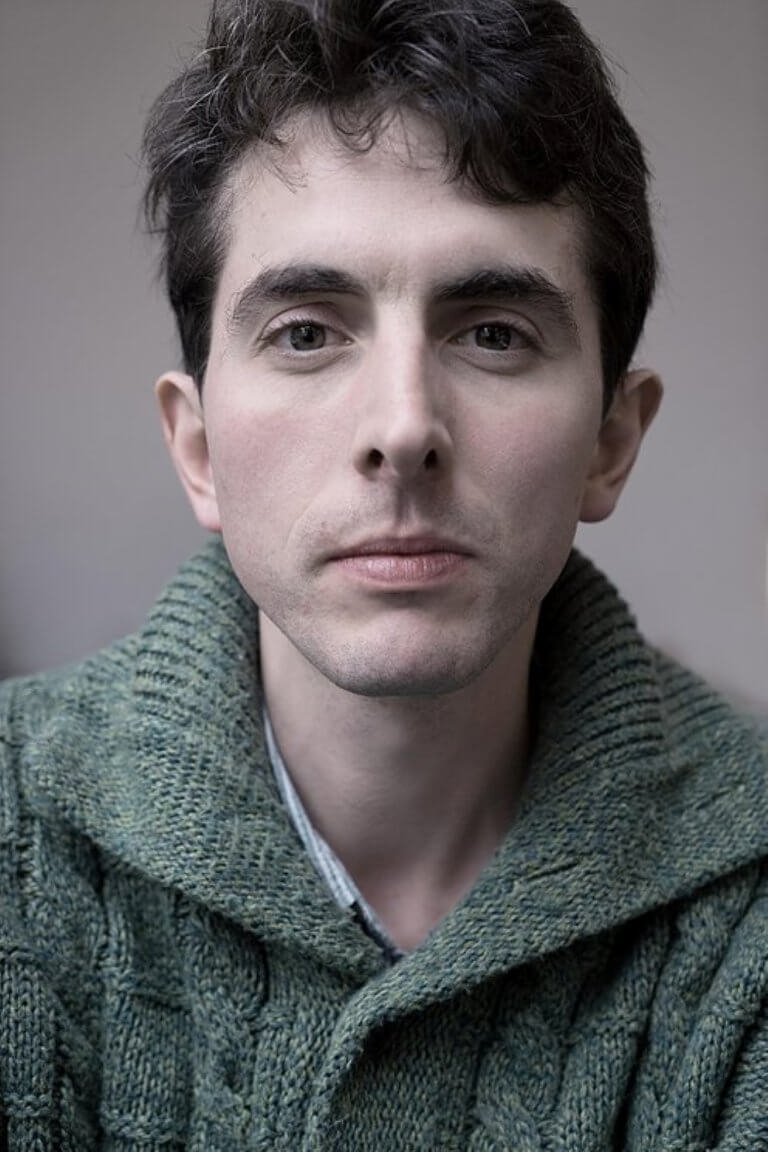 Christian Mason is enjoying a prolific career with an array of commissions including Invisible Threads, a major project involving the Arditti Quartet, Neue Vocalsolisten, Gareth Davis and Krassimir Sterev to be premiered at Witten festival in April 2023, followed by The Singing Tree for the Birmingham Contemporary Music Group, and Neue Vocalsolisten, conducted by Michael Wendeberg (both setting texts by Paul Griffiths). In France, Christian will conclude his two-year residency with the Orchestre National d'Auvergne, with the first performance of Voix Terrestre for string orchestra, enhanced by an hour-long radio portrait by France Musique.  Celebrating its 50th anniversary in 2023, the Ernst von Siemens Musikstiftung has also commissioned Christian for a new sound installation to be presented at Boulezsaal Berlin and Tonhalle Zürich.
Among future projects, Christian will work with Noemi Györi and the Orchestre Philharmonique Royal de Liège (on a flute concerto), Elinor Frey and baroque ensemble Il Gardellino, SWR Experimentalstudio Freiburg and Patricia Kopatchinskaja with Joonas Ahonen.
Last year saw the completion of Time and Eternity, an orchestral cycle in three parts premiered respectively by the Vienna Philharmonic Orchestra (with Christian Thielemann), the Konzerthausorchester Berlin (with Christoph Eschenbach), and the hr-sinfonieorchester (with Michał Nesterowicz). Past commissions include Philharmonia Orchestra (with Anu Komsi), Münchener Kammerorchester, Orchestre National de France (Alla Breve); ensemble works for Ensemble Recherche (at the Ultraschall Festival in Berlin as well as a recording for 'Winter & Winter'), the CONNECT project (London Sinfonietta, Ensemble Modern, Ensemble Remix, Ensemble Asko-Schönberg), Lucerne Festival (Ensemble Intercontemporain), BBC PROMS (London Sinfonietta), and, in 2021, Donaueschingen Festival; chamber music works for Arditti String Quartet (Paris Philharmonie), Ligeti String Quartet (as well as a CD on nonclassical), 'Nouveaux Horizons' festival at the Grand Théâtre de Provence in Aix; solo works for the Orléans Concours International (Brin d'Herbe) and Jack Adler-McKean (tuba). 
Other notable projects have included 'Remnants' and 'Tripych' for Opera Erratic, and commissions for Gwangju theatre in Korea, Tokyo Philharmonic Chorus, Lucerne Festival Academy and Pierre Boulez, Tanglewood Festival of Contemporary Music, Britten Sinfonia 'At Lunch', Carolin Widmann and Simon Lepper (Wigmore Hall, Auditorium du Louvre) and Jean-Guihen Queyras (Aldeburgh festival).  His works have also been performed by Midori, Mieko Kanno, Gergely Mardaras, Elgar Howarth, Francois-Xavier Roth, Baldur Bronnimann, James MacMillan, Pavel Kotla, Stilian Kirov, Maxime Tortelier, London Symphony Orchestra, Bamberger Symphoniker and BBC Philharmonic. His works are recorded on the London Sinfonietta Label, LSO Live, Col Legno, Winter & Winter and nonclassical.   
A 2015 winner of an Ernst von Siemens Musikstiftung Composer Prize, Christian is a visiting teacher of composition at the University of Cambridge, and mentor for the LSO Panufnik Young Composers Project and the Philharmonia Composers' Academy. He has been a resident artist at Eton College, Villa Concordia, Civitella Ranieri and at SWR Experimental Studio in Freiburg. In 2012 he was awarded the Mendhelssohn Scholarship and received a British Composer Award. Christian completed a Ph.D at King's College London with George Benjamin and worked as Composition Assistant to Sir Harrison Birtwistle. He previously studied at the University of York. He is a founding Artistic Director of the Octandre Ensemble and plays the Theremin.
His works are published by Breitkopf & Härtel.
An Ocean of Years (2020-2022)
for Orchestra
Commissioned by the Konzerthaus Berlin