Matthias PINTSCHER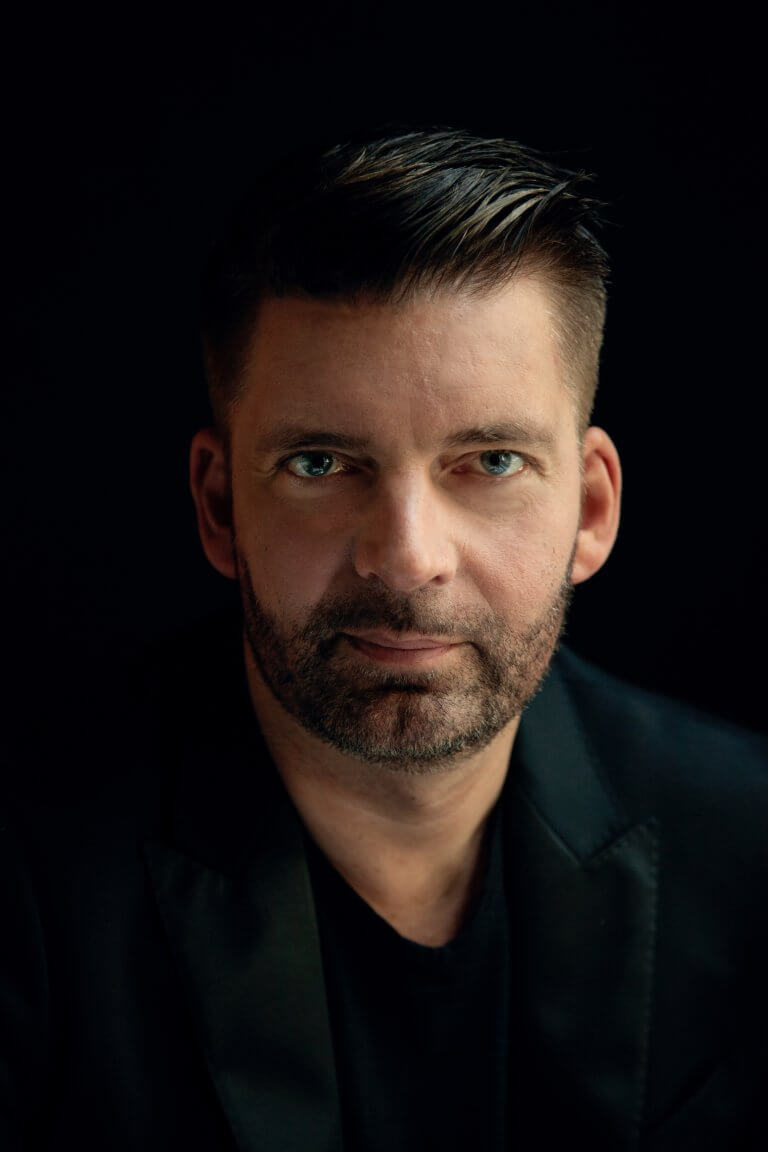 The 2022-23 season is Matthias Pintscher's final season as Music Director of the Ensemble Intercontemporain, the world's foremost contemporary music ensemble, founded in 1980 by Pierre Boulez and winner of the 2022 Polar Prize of the Royal Swedish Academy, the equivalent of the "Nobel Prize" in music. In his most successful decade-long artistic leadership of EIC, Pintscher continued and expanded the cultivation of new work by emerging composers of the 21st century, alongside performances of iconic works by the pillars of the avant-garde of the 20th Century. In this, his valedictory season, Pintscher has a robust season of concerts in Paris including collaborations with the Conservatoire de Paris and IRCAM, operas-in-concert, and tours throughout Europe and the United States, including performances in Carnegie Hall and Walt Disney Concert Hall.
As a conductor, Pintscher enjoys and maintains relationships with several of the world's most distinguished orchestras, among them the Bavarian Radio Symphony Orchestra, the Los Angeles Philharmonic, Amsterdam's Royal Concertgebouw Orchestra, and the BBC Scottish Symphony Orchestra. He is also Creative Partner for the Cincinnati Symphony, a title that began with the 2020-21 season during the COVID-19 pandemic, and appears with them several times each season as conductor on their regular subscription series, and as performer and creator on other series and specials, with the intent and effect of enlarging the footprint and understanding of what it means to be a symphony orchestra in the 21st century. As guest conductor in Europe, he makes debut appearances this season with the Wiener Symphoniker and Gürzenich Orchester of Cologne, and returns to the Royal Concertgebouw, BRSO, BBC Scottish SO, Barcelona Symphony, and Berlin's Boulez Ensemble. In North America, he will make prominent debuts with the Philadelphia Orchestra and Kansas City Symphony, in addition to regular visits to Cincinnati Symphony, and repeat guest engagements with the Detroit Symphony, Baltimore Symphony, Los Angeles Philharmonic, and New World Symphony. Pintscher has also conducted several opera productions for the Berliner Staatsoper (Beat Furrer's Violetter Schnee, Wagner's Lohengrin), Wiener Staatsoper (Olga Neuwirth's Orlando), and the Théatre du Châtelet in Paris. He returns to the Berliner Staatsoper in 2023 for Der Fliegende Holländer.
Pintscher is well known as a composer, and his works appear frequently on the programs of major symphony orchestras throughout the world. In August 2021, he was the focus of the Suntory Hall Summer Festival – a weeklong celebration of his works with the Tokyo Symphony Orchestra as well as a residency by the EIC with symphonic and chamber music performances. His third violin concerto, Assonanza, written for Leila Josefowicz, was premiered in January 2022 with the Cincinnati Symphony. Another 2021-22 world premiere was neharot, a co-commission of Suntory Hall, Orchestre Philharmonique de Radio France, Orchestre de la Suisse Romande, Los Angeles Philharmonic, and Staatskapelle Dresden, where he was named Capell-Compositeur. In the 2016-17 season, he was the inaugural composer-in-residence of the Elbphilharmonie Hamburg, and from 2014 to 2017, he was artist-in-residence at the Danish National Symphony Orchestra.
Pintscher has held titled positions, most recently as the BBC Scottish Symphony Orchestra's Artist-in-Association for nine seasons. In 2020, he was Music Director at Ojai Festival, and in 2018-19, he served as the Season Creative Chair for the Tonhalle-Orchester Zürich and Artist-in-Residence at the Los Angeles Chamber Orchestra. An enthusiastic supporter of and mentor to students and young musicians, Pintscher was Principal Conductor of the Lucerne Festival Academy Orchestra, ran the Heidelberger Atelier, an academy for young musicians and composers, from 2005 to 2018, and has worked with the Karajan Academy of the Berlin Philharmonic, Music Academy of the West, National Orchestral Institute, and Junge Deutsche Philharmonie. He appears virtually every season with the New World Symphony in Miami, a training orchestra for post-conservatory, pre-professional musicians. Pintscher has been on the composition faculty of the Juilliard School since 2014.
Matthias Pintscher began his musical training in conducting, studying with Pierre Boulez and Peter Eötvös in his early twenties, when composing soon took a more prominent role in his life. He rapidly gained critical acclaim in both areas of activity and continues to compose in addition to his conducting career. A prolific composer, Pintscher's music is championed by some of today's finest performing artists, orchestras, and conductors. His works have been performed by such orchestras as the Boston Symphony, Chicago Symphony, Cleveland Orchestra, New York Philharmonic, Philadelphia Orchestra, Berlin Philharmonic, London Symphony Orchestra, Royal Concertgebouw Orchestra, and the Orchestre de Paris, among many others. He is published exclusively by Bärenreiter, and recordings of his works can be found on Kairos, EMI, Teldec, Wergo, and Winter & Winter.