Michael GILBERTSON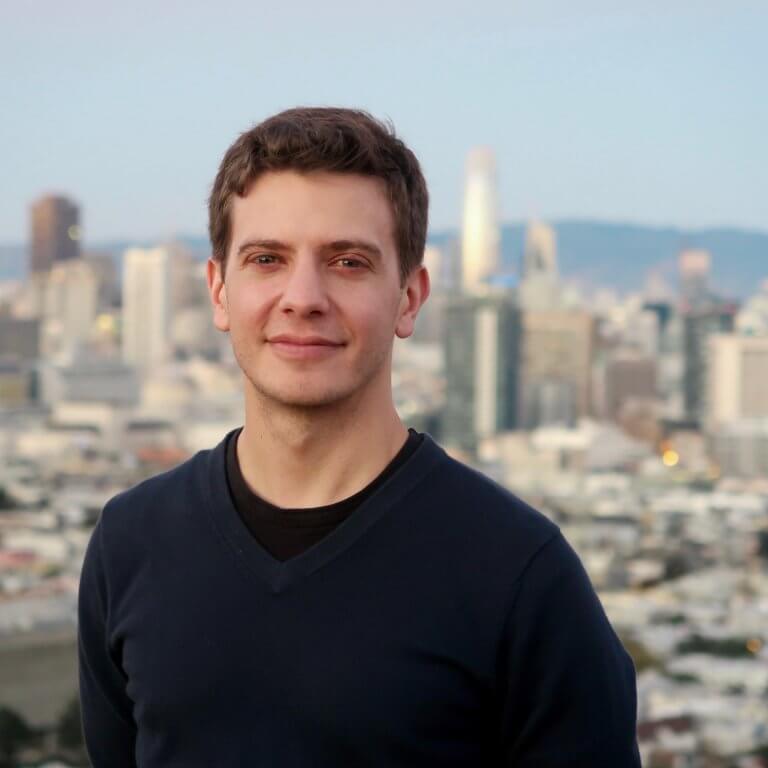 The works of Michael Gilbertson have been described as "elegant" and "particularly beautiful" by The New York Times, "vivid, tightly woven" and "delectably subtle" by the Baltimore Sun,"genuinely moving" by the Washington Post, and "a compelling fusion of new and ancient" by the Philadelphia Inquirer. Gilbertson served as the first BMI Composer in Residence with the San Francisco Chamber Orchestra and is a professor at the San Francisco Conservatory of Music. He was a finalist for the 2018 Pulitzer Prize in Music for his Quartet.
Gilbertson's works have been programmed by the Minnesota Orchestra, Pittsburgh Symphony, Washington National Opera, Albany Symphony, San Francisco Chamber Orchestra, Grand Rapids Symphony, Santa Barbara Symphony, Virginia Opera, River Oaks Chamber Orchestra, Symphony in C, New England Philharmonic, Cheyenne Symphony, wind ensembles including The United States Marine Band, and professional choirs including Musica Sacra, The Crossing, Conspirare, Volti, and The Esoterics. His chamber works have been performed by the Verona Quartet, Akropolis Quintet, Sybarite5, SOLI Chamber Ensemble, the Copland House Ensemble, and Aspen Contemporary Ensemble. He holds degrees from The Juilliard School, where he studied composition with Samuel Adler, John Corigliano, and Christopher Rouse, and from Yale where he studied with Aaron Jay Kernis, Martin Bresnick, David Lang, Ezra Laderman, Hannah Lash, Christopher Theofanidis, and Jeanine Tesori.
Gilbertson was awarded a 2019 Copland House Residency, and has earned five Morton Gould Awards from ASCAP, the Lieberson Fellowship from the American Academy of Arts and Letters, and a BMI Student Composer Award. Gilbertson's music can be heard in the 2006 documentary Rehearsing a Dream, which was nominated for an Academy Award. His published music includes choral works with Boosey & Hawkes and G. Schirmer, and orchestral works with Theodore Presser. In March, 2016, he was Musical America Magazine's featured Artist of the Month.
Gilbertson's opera Breaking, a collaboration with playwright Caroline McGraw, was commissioned by the Washington National Opera and premiered at The Kennedy Center in November, 2013. He has twice composed and conducted ballets for the New York City Ballet's Choreographic Institute. His fifth ballet, a collaboration with choreographer Norbert De La Cruz, was premiered by the Aspen Santa Fe Ballet in July, 2013. He served as Red Cedar Chamber Music's Composer-in-Residence from 2011 to 2014, and has enjoyed an ongoing relationship with his hometown orchestra, the Dubuque Symphony, which has performed 8 of his works since 2003.
The Beautiful & The Good (2018)
for Orchestra
Commissioned by the San Francisco Chamber Orchestra and the BMI Foundation