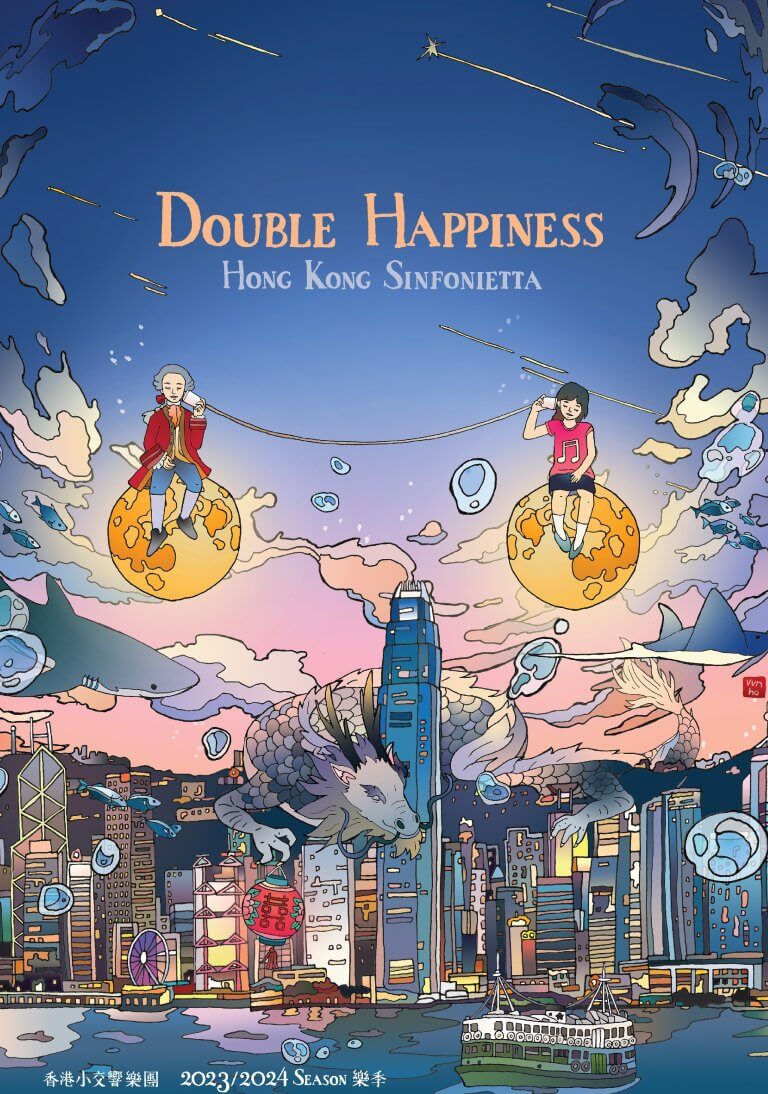 VIEW 2023/2024 Season Brochure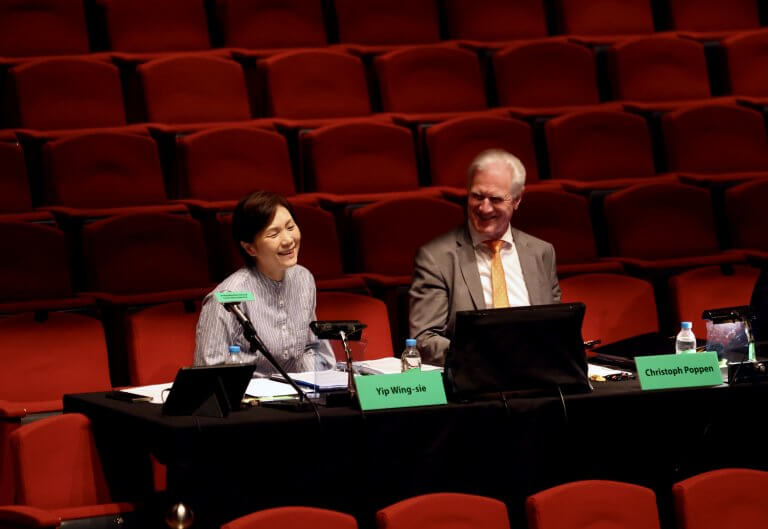 As the pandemic officially subsides, we are finally entering the concert hall unfettered! Hurrah! Looking back on three years of hardship, to be rid of the partitions on the stage and the facemasks, is certainly a cause for celebration.
In Chinese, we use the notion of "doubles", especially when it comes to goodness. We believe that two is better than one, the most common being 雙喜 double happiness (a must at weddings), 雙龍出海 double dragon, and 雙劍合璧 double swords…showing that two is stronger, and better, than one.
So starting this season at Hong Kong Sinfonietta, we are blessed with two pairs of  "double dragons" – one in the form of Music Director Mr Christoph Poppen and Music Director Emeritus Ms Yip Wing-sie. And the other, the double Vivians – namely our new Associate Conductor Vivian Ip and our Artist Associate Vivian Ho.
In our programme, we also included our "double happiness" formulae, with solo artists playing a recital as well as with the orchestra! If you look closer, you will even find "quadruple happiness" when two soloists play on stage together – as a duo!
The idea of doubling up the luck and goodness hopefully brings good vibes and positive energy to the world.
To add to the energy, we will continue with our mission to add "new music" to the world. We will be featuring our co-commissions by composition giants Toshio Hosokawa and Fazıl Say, and also world premiere a work by Charles Kwong (a piano concerto for Colleen Lee) and Raphaël Sévère, who will perform his own work!
We look forward to your joining our full season again – with your baby of 0-2 years old, or with a friend who is a music connoisseur who only appreciates the best. Come for the double treats and enjoy the magnificent sound of the orchestra as well as the chamber music and solo recitals. Thank you for supporting us through hard COVID times and we certainly hope to see you again and again, at the City Hall and everywhere else we are!
Hong Kong Sinfonietta