Chan Kar-man Cheryl
Horn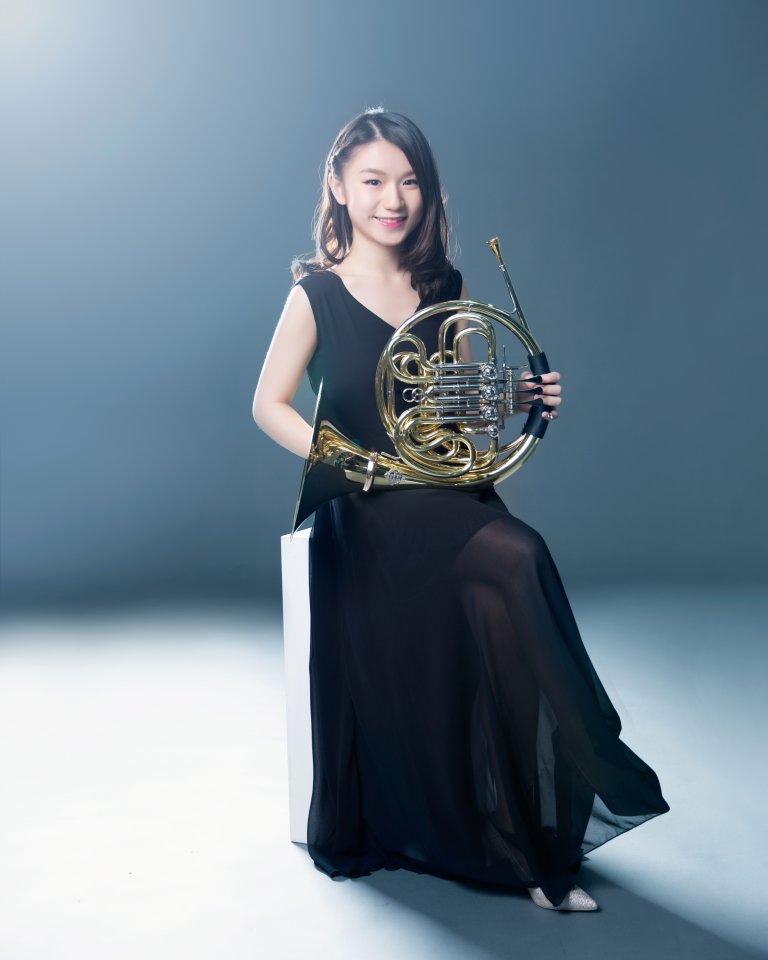 Chan Kar-man Cheryl started her horn training at the age of 10 with Kwan Shan Ming Benny. She obtained her Bachelor of Music degree in 2017 under the tutelage of Joe Kirtley at the Hong Kong Academy for Performing Arts (HKAPA), where she also obtained her Master of Music degree under the guidance of Lin Jiang in 2020.
Chan received a full scholarship from the Hong Kong Jockey Club Music and Dance Fund for her Master's Degree, and the Jacky Chan Music Scholarship, Y S Liu Foundation Scholarship and SAR Philharmonic scholarship for her Bachelor's Degree. In 2016, she won the concerto trial at the HKAPA and performed Franz Strauss's Horn Concerto with the Academy Symphony Orchestra.
Chan joined the Asian Youth Orchestra in 2016 and 2017, with which she toured Hong Kong, Taiwan, Singapore, Vietnam, Japan, the US, Germany, Spain, Italy, France and Belgium etc.
Chan has attended masterclasses by internationally renowned artists such as David Cooper, André Cazalet, Radovan Vlatković and Frank Lloyd, attaining high praise. She has also participated in the International Horn Symposium and Le Chaux de Fonds Horn Academy.
Chan is an active chamber musician and has been involved in many chamber groups. With the HKAPA Wind Ensemble, she won the first prizes at the 2019 Thailand Wind Symphony Competition and the 2019 International Music Competition "Grand Prize Virtuoso" in Brussels.
Currently an Orchestral Associate at Hong Kong Sinfonietta, Chan has also freelanced with the Hong Kong Philharmonic Orchestra, City Chamber Orchestra of Hong Kong and Shenzhen Symphony.
click to download images