Chang Pei-chieh
Principal Cello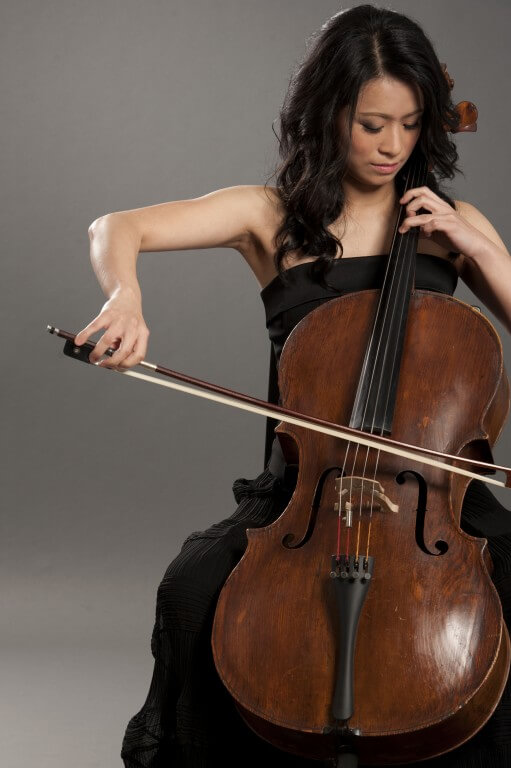 Currently Principal Cello of Hong Kong Sinfonietta, Chang Pei-chieh was born in Kaohsiung, Taiwan. She graduated from the National Taiwan Normal University and holds a Master's Degree in cello performance from the New England Conservatory of Music. She has also played in the masterclasses of Anssi Karttunen, Lynn Harrell, Yo-Yo Ma, Jian Wang, Suren Bagratuni and Laurence Lesser.  In 2007, she attended the Tanglewood Festival under full scholarship, where she performed with the Boston Symphony Orchestra.
Chang was the winner of many competitions including the Canada-Taiwan String Quartet Competition, National Taiwan Normal University Concerto Competition, Taiwan Outstanding Youth Musician Series for Concerto and Taiwan Academy of Arts Music Competition. She has featured as a soloist with the National Taiwan Normal University Symphony Orchestra, Kaohsiung Symphony Orchestra and Hong Kong Sinfonietta. As a participant of the "2002 Young Voice from Taiwan" programme, she represented Taiwan in a concert at Lincoln Center's Alice Tully Hall, winning praises for her energetic and vibrant performance.
Chang was a founding member of "Cello4" – the first cello quartet in Taiwan, and the CD of its début concert won a Golden Melody Award.  The group has so far released three CD albums.
Chang has performed with many orchestras around the world, such as New World Symphony, Boston Philharmonic, Boston Symphony Orchestra, Taipei Century Symphony Orchestra and Taipei Symphony Orchestra. In 2007, she played with the Hong Kong Philharmonic under its Orchestral Fellowship Scheme.
Chang's versatility has been showcased in her solo performances with Hong Kong Sinfonietta and in chamber concerts, playing a wide range of works from Baroque to contemporary.
click to download images