Chau Chin-tung
Principal Percussion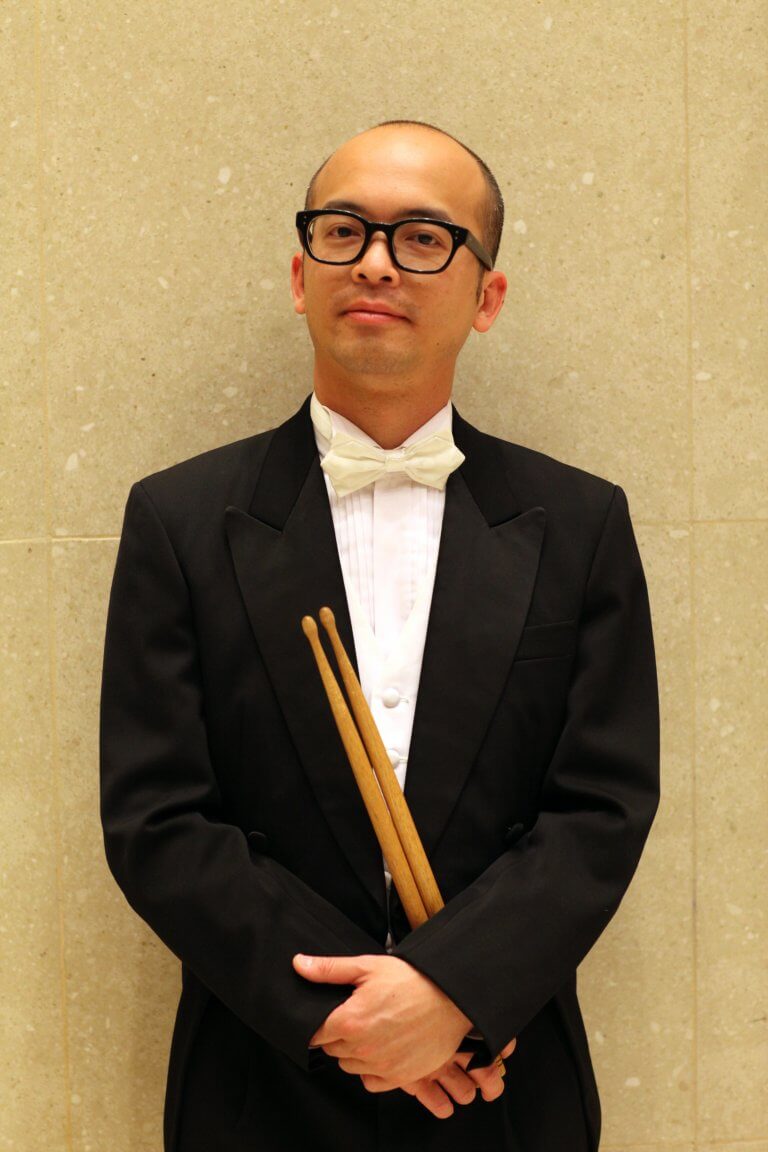 Currently Principal Percussion of Hong Kong Sinfonietta, Chau Chin-tung graduated from The Hong Kong Academy for Performing Arts where he studied both Chinese and Western percussion.
Chau performs extensively in Hong Kong and his major solo appearances in the past include: Tan Dun's Crouching Tiger, Hidden Dragon and Majestic Drums series (2004 – 2007 & 2012) with Hong Kong Chinese Orchestra; Ng Cheuk-yin's White with Hong Kong Sinfonietta (European première in 2004 and touring performances in South America in 2010); The Music of the Dragons Concert in celebration of the 5th Anniversary of Hong Kong Special Administrative Region (2002); and guest appearance at Cannes Film Festival (2001). In 1999, he was commissioned by Hong Kong Arts Festival to contribute in the creation of Boombastic Verses.
Chau is also dedicated in music education and has given many concerts, lectures and workshops in schools and universities including the Royal College of Music in London. He was also an adjudicator at Hong Kong Drum Festival and Macao Young Musicians Competition.
click to download images