Alexander Krichel
Piano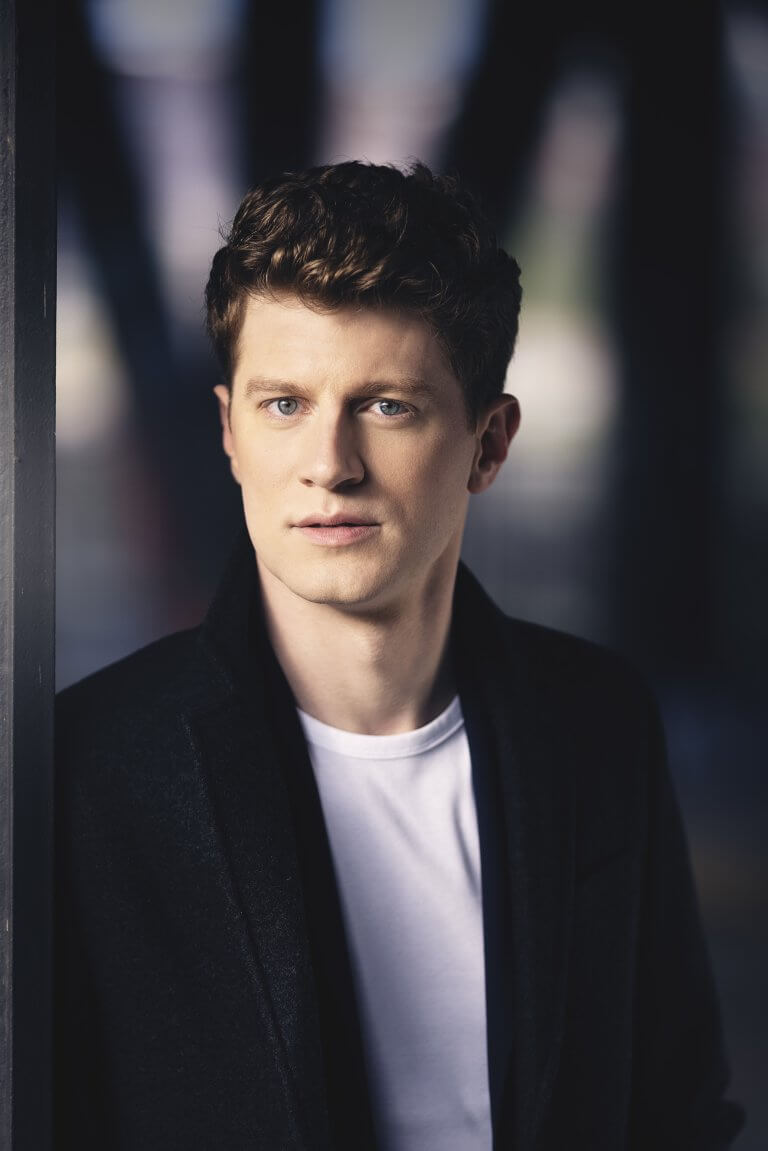 Pianist and ECHO Klassik Prize winner Alexander Krichel is known for his captivating interpretations of the most demanding works of piano literature from Beethoven and Liszt to Rachmaninov and Prokofiev. Born in Hamburg in 1989, the keyboard virtuoso combines analytical clarity with fiery emotion, in keeping with the motto of the Neuhaus Piano School: "Cold fingers, cool head and hot heart".
Krichel has given concerts at the Berlin Philharmonie and Konzerthaus, Hamburg Elbphilharmonie and Laeiszhalle , Munich Herkulessaal and Prinzregententheater, Cologne Philharmonie, Tonhalle Zürich, St Martin-in-the-Fields in London and St Petersburg Philharmonic. In addition to appearances with the Frankfurt Radio Symphony, Bamberger Symphoniker, Dresden Philharmonic, Deutsche Staatsphilharmonie Rheinland-Pfalz and Bremen Philharmonic, he is also a welcome guest at Tokyo Symphony Orchestra, Kyoto Symphony Orchestra, Festival Strings Lucerne, Polish Chamber Philharmonic Orchestra, St Petersburg Symphony Orchestra and others. He has played with such renowned conductors as Jonathan Nott, Michael Sanderling, Gabriel Feltz, Wojciech Rajski, Markus Poschner, Andrew Litton and Ruben Gazarian, and also performed chamber music with the Shanghai, Goldmund and Amaryllis quartets. He has also inspired the audience at numerous festivals, including the Schleswig-Holstein Music Festival, Rheingau Music Festival, Festspiele Mecklenburg-Vorpommern, Beethovenfest Bonn, Schwetzinger Festspiele, Kissinger Sommer, Festival Piano aux Jacobins and Marvão International Music Festival.
Krichel is not only a stage performer, but also Co-founder and Artistic Director of the award-winning Kultur Rockt Festival and Artistic Director of the exclusive "Kammermusik am Hochrhein" chamber music series. Since 2018, he has been a permanent jury member of the Fanny Mendelssohn Förderpreis.
Highlights of Krichel's discography – which comprises seven albums – include the live recording of Rachmaninov's Piano Concerto No 2 with the Dresden Philharmonic Orchestra under Michael Sanderling, and the recording of Ravel's three major piano cycles. After five CD productions with Sony Classical, he celebrated his début with Berlin Classics in 2021 with his album of works by Enescu and Mussorgsky.
During the COVID-19 pandemic, Krichel connected with his audience by initiating the world's first classical music concert at a drive-in cinema in May 2020, which was broadcast by WDR. His audience also followed his video diary from a Hong Kong hotel suite where he had to observe a 14-day quarantine before a filmed concert with Hong Kong Sinfonietta. For Beethoven's 250th birthday, he and the Meiningen Hofkapelle brought Beethoven's Piano Concerto No 5 to the stage of the Staatstheater and viewers from all over the world via livestreaming, and in the Essen Philharmonie he also played a solo recital of Beethoven, Schumann and Liszt for an online audience.
Krichel enjoyed training with two of the greatest Russian pianists of the present day – in Hanover, he was the last student of Vladimir Krainev, before graduating with the highest distinction from the Royal College of Music in London where he studied with Dmitri Alexeev. Away from the piano, he is passionate about mathematics, natural sciences and foreign languages. He is involved in projects that give children and young people access to classical music, as well as hospice charity work.
click to download images