Aurélien Pascal
Cello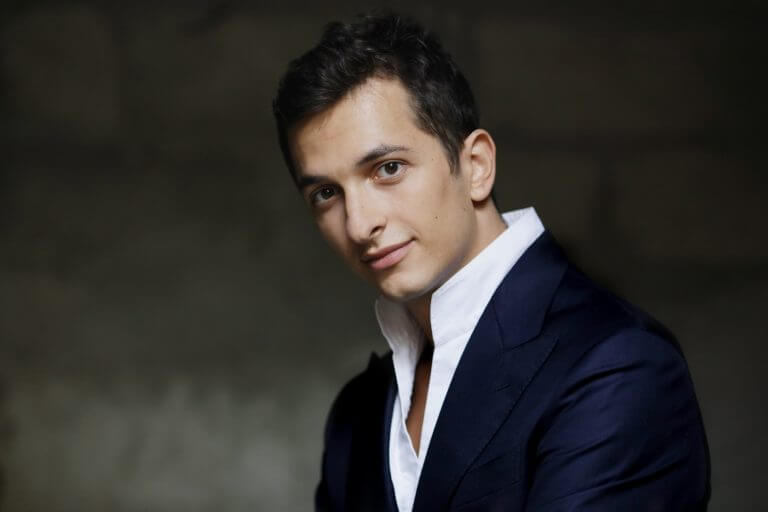 At the age of 19, French cellist Aurélien Pascal won the First Prize, Audience Prize and the Special Prize for the best performance of a concerto by Ernst Toch at the 2014 Grand Prix Emanuel Feuermann under the patronage of Daniel Barenboim. Pascal's talent was first recognized when he won the First Rostropovich Junior Competition in 2006 at the age of 11. He was also a winner of the Guy Bonnemain Prize for the Best New Talent at the International André Navarra Competition in Toulouse in 2011, and the Second Prize winner at the International Paulo Cello Competition in Helsinki in 2013.
Born into a family of musicians, Aurélien Pascal studied at Conservatoire National Supérieur de Musique et de Danse de Paris with Philippe Müller and attended masterclasses given by the legendary János Starker in Paris, Basel and Bloomington, as well as studying with Frans Helmerson at the Academy of the Festival Pablo Casals in Prades and with Peter Wispelwey in Beauvais. He is currently a student of Frans Helmerson at the Kronberg Academy in Germany.
In 2013, Pascal performed at the 7th Festival Tons Voisins in Albi, Festival de l'Orangerie de Sceaux as well as Les Rencontres Musicales de Calenzana and La Folle Lournée de Nantes, after which he was immediately invited to give five concerts in several cities for La Folle Journée au Japon. In 2014, he was invited to La Folle Journée in Japan (five concerts) after his success in La Folle Journée de Nantes. Summer 2014 saw him give four highly acclaimed concerts at Festival de Radio France et Montpellier before he performs chamber music at La Roque d'Anthéro, Les Journées Ravel in Montfort L'Amaury, again at l'Orangerie de Sceaux Festival and Festival Pablo Casals in Prades.
In 2015, Pascal was accepted into the Sponsorship Programme of the Orpheum Foundation for the Advancement of Young Soloists. This featured a performance at Tonhalle Zürich together with the Moscow Tchaikovsky Symphony Orchestra and Vladimir Fedoseyev and, following this, an invitation to record the Danzi concerto with Howard Griffiths and Munich Chamber Orchestra in May 2016. The same year saw his début in Tokyo in May then in Osaka where he performed the Dvořák Concerto with Kansai Philharmonic under Augustin Dumay. Summer 2015 saw Pascal perform at the Beethoven Festival in Bonn, Russian Chamber Music Festival in Hamburg, Festspiele Mecklenburg-Vorpommern, where he was awarded "Prix du Public" and was re-invited, as well as many festivals in France such as those in Colmar, Reims, Prades and Albi. He has recently given concerts with the Hong Kong Sinfonietta and Christoph Poppen, and a recital and concerto performance in the ARK NOVA mobile concert hall in Japan.
At the beginning of 2016, Pascal performed a series of concerts with Orchestre National des Pays de la Loire and Pascal Rophé, as well as Hiroshima Symphony and Clemens Schuldt. He went on to play with Monte Carlo Philharmonic, Nuremberg Symphony and Michael Helmrath.
In early 2017 Pascal will give performances of the Elgar concerto with Deutsche Radio Philharmonie Saarbrucken, Barcelona Symphony Orchestra, Brandenburg Staatsorchester Frankfurt and l'Orchestre des Pays de Savoie. he will also give his début recital at the prestigious Berlin Konzerthaus.
Pascal's first recording of the Brahms Sextet with Augustin Dumay, Henri Demarquette, Miguel da Silva, Svetlin Roussev was followed by his CD of the Danzi Cello Concerto with Howard Griffiths and Munich Chamber Orchestra, which is to be released in 2017.
Pascal plays a French cello made in 1850 by Charles-Adolphe Gand.
click to download images