Brett Dean
Composer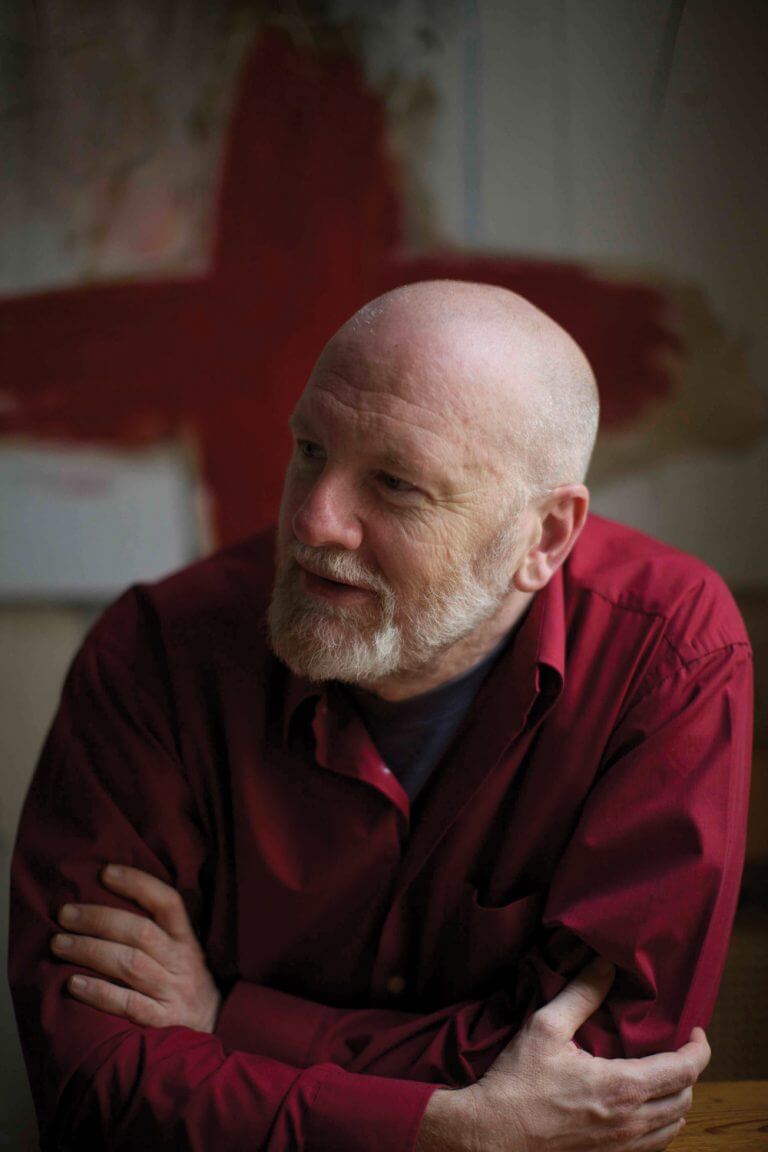 Brett Dean studied in Brisbane before moving to Germany in 1984 where he performed as violist in the Berlin Philharmonic for 14 years. Now one of the most internationally performed composers of his generation, much of Dean's work draws from literary, political, environmental or visual stimuli, including a number of compositions inspired by artwork by his wife Heather Betts. His music is championed by many of the leading conductors and orchestras worldwide, including Sir Simon Rattle, Andris Nelsons, Marin Alsop, David Robertson and Simone Young.
Dean began composing in 1988, initially concentrating on experimental film and radio projects and as an improvising performer. Dean's reputation as a composer continued to develop, and it was through works such as his clarinet concerto Ariel's Music (1995), which won an award from the UNESCO International Rostrum of Composers, and Carlo (1997) for strings, sampler and tape, inspired by the music of Carlo Gesualdo, that he gained international recognition. In 2000 Dean returned to his native Australia to concentrate on his composition, and he now shares his time between homes in Melbourne and Berlin.
In 2009 Dean won the Grawemeyer Award for music composition for his violin concerto The Lost Art of Letter Writing and in 2016 was awarded the Don Banks Music Award by Australia Council, acknowledging his sustained and significant contribution to Australia's musical scene. His first opera, Bliss, was premiered in 2010 by Opera Australia and has since been performed at the Hamburg Opera and Edinburgh International Festival. Recent commissions include The Last Days of Socrates, a large-scale choral-orchestral work premiered in 2013 by Berliner Philharmoniker/Berlin Rundfunkchor/Rattle and co-commissioned by Melbourne Symphony and Los Angeles Philharmonic. Most recently, Dean's new trumpet concerto Dramatis Personae was premiered by soloist Håkan Hardenberger at the 2013 Grafenegg Festival and with Leipzig Gewandhaus Orchestra, Danish National Symphony and the City of Birmingham Symphony Orchestras.
Dean enjoys a busy performing career as violist and conductor, and since 2005 has been performing his own Viola Concerto with many of the world's leading orchestras. Dean is a natural chamber musician, frequently collaborating with other soloists and ensembles to perform both his own chamber works and standard repertoire. Recent highlights include projects with the Doric Quartet, Scharoun Ensemble and Alban Gerhardt. Dean's career as conductor is also blossoming alongside his work as composer and performer, his imaginative programmes usually centred around his own works combined with other composers'. Recent conducting highlights include the Sydney Symphony, Los Angeles Philharmonic, Concertgebouw Orchestra, Melbourne Symphony, BBC Philharmonic, Gothenburg Symphony, Toronto Symphony, Tonkünstler-Orchester, Royal Northern Sinfonia and as Artist in Residence with the Swedish Chamber Orchestra.
The 2016/2017 season sees the world première of Dean's new opera Hamlet, with libretto by Matthew Jocelyn, at Glyndebourne Festival Opera, directed by Neil Armfield and conducted by Vladimir Jurowski. Allan Clayton sings the title role leading a cast which also includes Barbara Hannigan, Sarah Connolly and John Tomlinson.
Dean is the inaugural Artist in Residence with Sydney Symphony Orchestra, a three-season role commencing in 2016 which encompasses conducting, performing and creative programming in collaboration with David Robertson. He is also BBC Symphony Orchestra Artist in Residence, which this season includes the world première of From Melodious Lay, conducted by Joshua Weilerstein, and the UK première of Knocking at the Hellgate with Russel Braun.
Elsewhere Dean is Composer in Focus 2016/2017 at Stuttgart Chamber Orchestra as part of which he will conduct the world première of Music of Memory and which sees a major focus of performances of his works across the season. He is Artist in Residence 2016/2017 with Taiwan Philharmonic and Composer in Residence at the 2017 Hong Kong International Chamber Music Festival. Elsewhere this season Dean performs his Viola Concerto with Seoul Philharmonic and Philharmonisches Staatsorchester Mainz, gives the world première of Rooms of Elsinore at the Library of Congress and appears at Festspiele Mecklenburg-Vorpommern.
Dean's music has been recorded for BIS, Chandos, Warner Classics, ECM Records and ABC Classics, with a new BIS release in 2016 of works including Shadow Music, Testament, Short Stories and Etudenfest performed by Swedish Chamber Orchestra conducted by Dean. Dean's Viola Concerto has also been released on BIS with the Sydney Symphony, with Dean reviewed as "a formidable and musical player as well as an impressive composer…an excellent showcase of Dean's range as a composer" (Guardian). More recently Dean's music has been released on a number of CDs, including Bliss with Opera Australia/Elgar Howarth to critical appraisal, and Epitaphs / Eclipse / String Quartet No 2 ("And once I played Ophelia") with Allison Bell and the Doric String Quartet. Looking ahead a disc of Dean's Dramatis Personae with Håkan Hardenberger and Gothenburg Symphony Orchestra will be released on BIS.
click to download images