Chan Kin-sing Kinson
Trumpet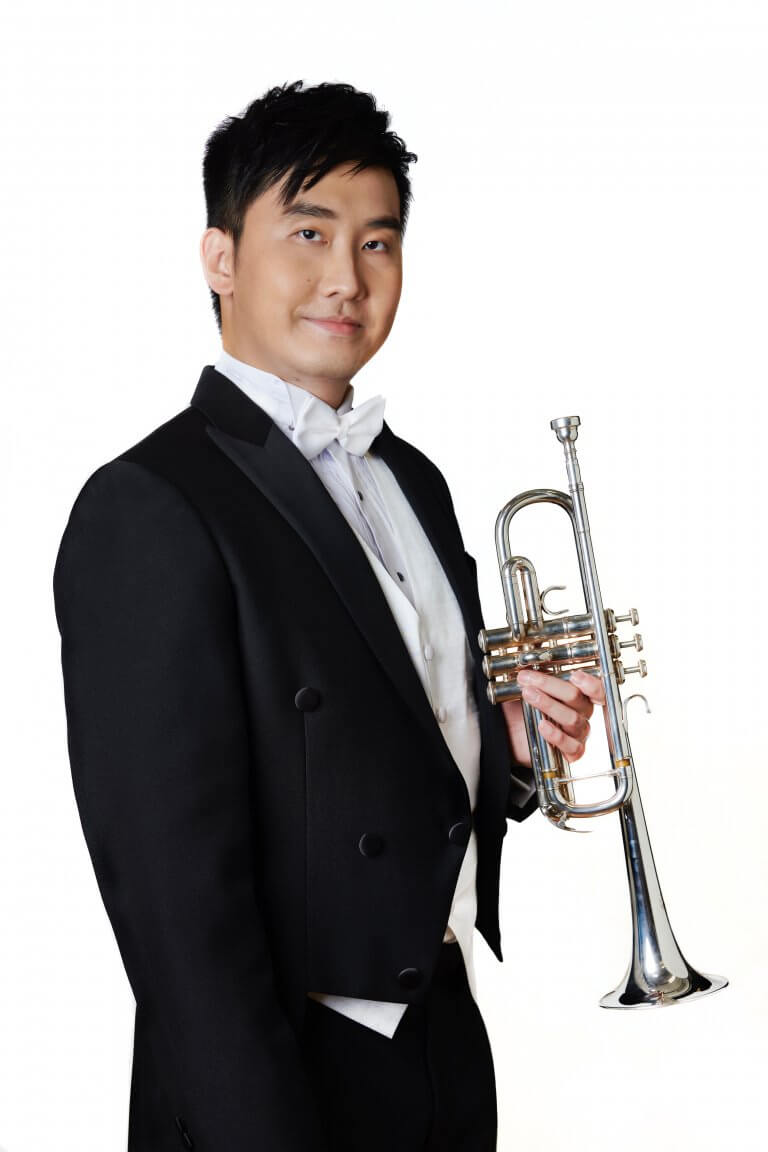 Kinson Chan started learning the trumpet at 10 years old under Ng King-chuen and quickly developed his passion in music. After graduating from the University of Hong Kong with a Bachelor of Arts, he completed his Bachelor of Music degree at the Hong Kong Academy for Performing Arts. Upon graduation, he pursued his Master of Music degree at the San Francisco Conservatory of Music. He was awarded numerous scholarships throughout his studies in music. His mentors include Christopher Moyse, Esteban Batallán, David Burkhart, Mark Inouye, Adam Luftman and Mario Guarneri. During his studies in the US, he participated in the National Trumpet Competition 2019 and won the third prize in the small ensemble division.
As an active orchestral player in Hong Kong, Chan has performed with various orchestras, including the Hong Kong Sinfonietta, Hong Kong Philharmonic Orchestra and City Chamber Orchestra of Hong Kong. He has been selected to participate in the fellowship program with the Hong Kong Philharmonic Orchestra under the Orchestra Academy from 2021 to 2022. He has also won the position of principal trumpet in the Inherit Philharmonic Orchestra in 2020. As a chamber musician, he was the first trumpet of the Fiesta Brass Quintet under Premiere Performances of Hong Kong, promoting brass instruments in local schools.
Chan was selected to join the Asian Youth Orchestra in 2016 and 2017, with which he toured Asia, Europe and the US, performing at various well-known festivals, including the Lucerne Festival in Switzerland and the Young Euro Classic in Berlin. He has worked with famous conductors including Jaap van Zweden, Christoph Eschenbach and Matthias Bamert.
click to download images