Chan Ping-chi
Double Bass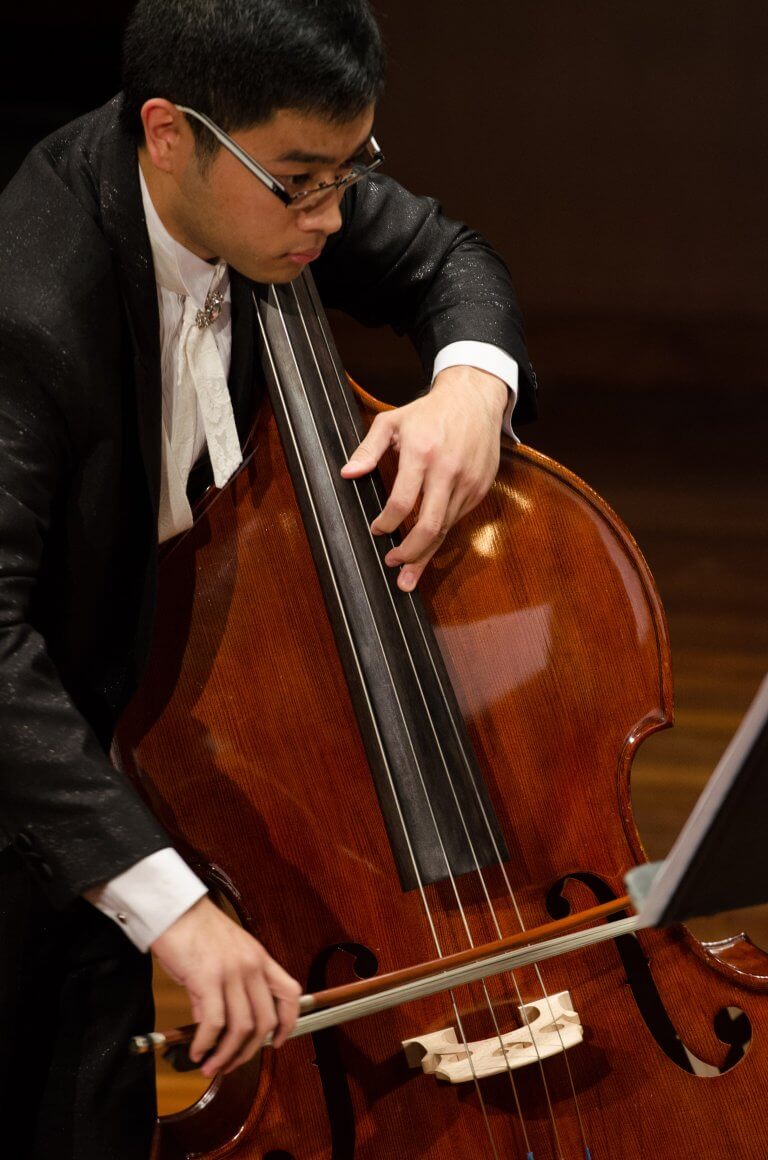 Born in 1991, native Hong Kong musician Barry Chan is an experienced double bass tutor and performer in Hong Kong. Chan began his musical life when he was ten, studying double bass with Mr Edmond Cheng and attaining ATCL with Distinction from Trinity Guildhall London. Chan continued his studies with Mr Eddie Zong and graduated with a Bachelor Degree in Music from Hong Kong Academy for Performing Arts with First Class Honours in 2013.
Chan has performed with many major orchestras in Hong Kong including Hong Kong Philharmonic Orchestra, Hong Kong Sinfonietta, City Chamber Orchestra of Hong Kong, Hong Kong Virtuosi Orchestra and Asian Youth Orchestra. He has also participated in many concert tours with different orchestras to many countries and cities including Japan, Taiwan, Korea, China, Malaysia, Singapore, Thailand, Vietnam in Asia; New York, Toronto, Vancouver, Montreal in North America; Finland, Norway, Czech Republic, Vienna in Europe, and Sydney, Melbourne in Australia. Chan has performed in many stage productions such as I Pagliacci, Cavalleria Rusticana, Rigoletto, The Nutcracker and The Phantom of the Opera.
Chan has participated in masterclasses with numerous double bass maestros including Professor Christoph Wimmer, Joel Quarrington, Miloslav Jelinek, Goffried Engles, DaXun Zhang and more. Chan is an experienced and active teacher, and is currently a double bass tutor at HKAPA Junior Department and Youth Symphony Orchestra of Macau.
click to download images