Gabriel Pidoux
Oboe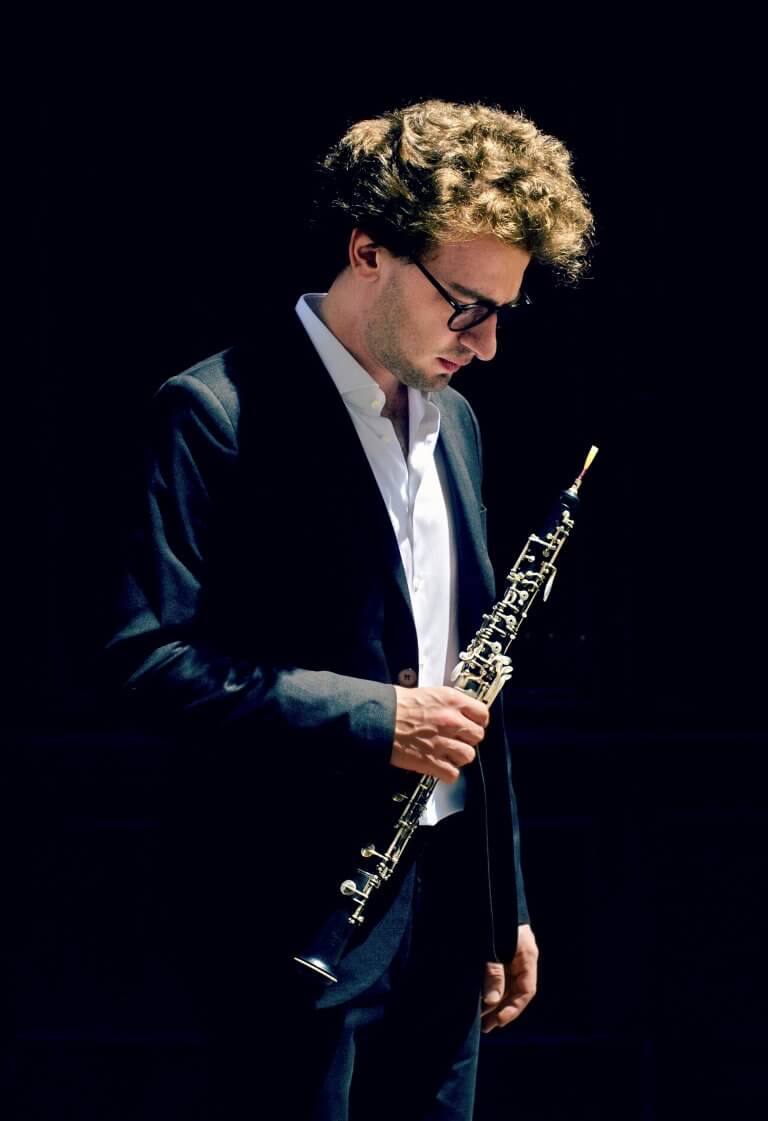 A violinist until he was 7 years old, Gabriel decided one day to switch to the oboe and to finally 'escape' from the family tradition of stringed instruments. He started playing oboe with Hélène Devilleneuve, studied at the CNSM in Paris in the classes of Jacques Tys and David Walter, and received the French prestigious award "Rising Star" of the year at the Victoires de la Musique Classique 2020.
During his studies, Gabriel is also laureate of several international competitions (IDRS, BeTheOne, Michel Spisak Oboe Competition…), he participates in many academies with renowned teachers such as Jean-Louis Capezzali or Maurice Bourgue.
Curious and interested in the history of his instrument, Gabriel has also perfected his studies of ancient oboes with Antoine Torunczyk and co-founded the ensemble Sarbacanes, specializing in music for winds on period instruments, an ensemble selected by the EEEMERGING+ programme to perform in many European festivals.
In the course of his projects, which have taken him from Ljubljana to London via Poland and Spain, Gabriel has had the opportunity to perform as a soloist with the Orchestre des Pays de Savoie, the RTV Slovenia Symphony, the Prague Symphony Chamber… and within ensembles such as Gli Incogniti, La Fenice or the Cercle de l'Harmonie.
In 2019, he won 2nd prize at the Prague International Competition, studied with François Leleux in Munich and since then he performed in numerous festivals, notably at the Folle Journée de Nantes Live on Arte, in Salon-de-Provence alongside Emmanuel Pahud, Gilbert Audin, Paul Meyer, David Guerrier and Benoît de Barsony, at Festival de la Vézère, at Festival Radio France Montpellier. His first CD has been released for Alpha Classics in February 2022; a album called "Romance" dedicated to the Romantic repertoire with the pianist Jorge Gonzalez Buajasan. Gabriel recently recorded Mozart Sinfonie Concertante for four winds in Vienna with the Symphonieorchester under the direction of Thomas Zehetmair. Gabriel just made his 'Debuts' with the Mozarteumorchester Salzburg and has just recorded with the them the Mozart Oboe Concerto K314 thanks to the support of the Orpheum Foundation.
click to download images