Georg Breinschmid
Double Bass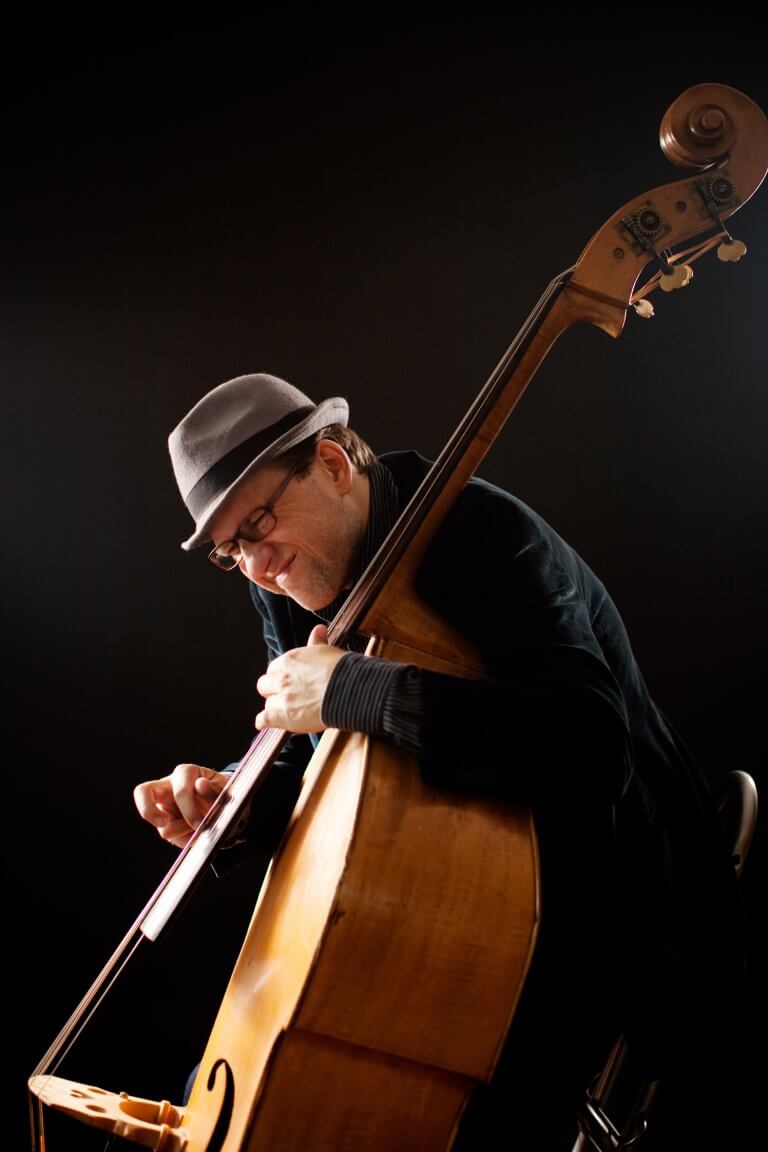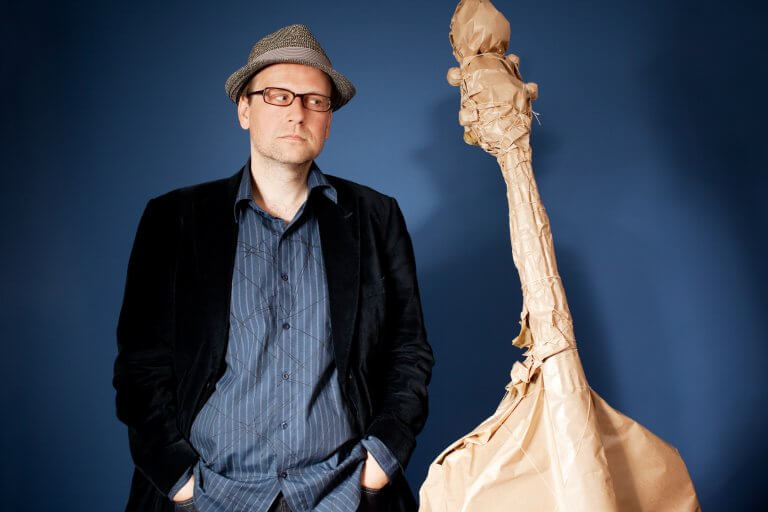 Georg Breinschmid was born in 1973 and lives in Vienna. He is one of the leading Austrian jazz musicians on the international stage. Breinschmid studied classical double bass at University of Music and Performing Arts, Vienna; during which time he was also active as a jazz musician. He was a member of the Tonkünstler-Orchester Niederösterreich in 1994-1996 and Vienna Philharmonic Orchestra in 1996-1998, but decided then to turn his back on his orchestral career and dedicate himself to his passion for improvised music. Since 1999 he has established himself as one of the most versatile and virtuosic bassists of the international jazz scene.  He has collaborated with Archie Shepp, Charlie Mariano, Kenny Wheeler, Bireli Lagrene, Triology and Megablast, among many other renowned jazz musicians. He was resident double bass player of the the leading European jazz ensemble Vienna Art Orchestra from 1999 until 2006.
From 2003 on, Georg Breinschmid was increasingly active as a composer and bandleader. Numerous CD productions like Wien Bleibt Krk (2008) or the double albums Brein's World (2010) and Double Brein (2014) received rave reviews in Europe as well as overseas. Important artistic collaborations include those with trumpeter Thomas Gansch, violinists Benjamin Schmid and Aleksey Igudesman, the brothers Frantisek and Roman Janoska, accordion player Stian Carstensen, pianist Antoni Donchev, The Flying Schnörtzenbrekkers, arranger Tscho Theissing and many others. In 2010 the trio Brein's Café performed at the opening of Vienna Festival in front of a worldwide TV audience of millions. In 2014 he founded the quartet Strings & Bass with violinist Florian Willeitner.
Breinschmid won the Hans Koller Award twice ("CD of the Year" in 2002 and "Newcomer of the Year" in 2003). From 2012 to 2015, Breinschmid was nominated four times consecutively for the Amadeus Austrian Music Award (category Jazz/World/Blues). His unorthodox compositions at the interface between Jazz, Classical and Viennese music are considered one of the most interesting developments in contemporary music. His works are being performed by ensembles like The Philharmonics, the Stuttgarter Kammerorchester, Amarcord Wien, Bass Instinct and the Australian Chamber Orchestra. In 2011 Breinschmid presented a full-length programme of his compositions for symphony orchestra and jazz trio for the first time with Tonkünstler-Orchester Niederösterreich. Numerous orchestral performances of his music followed, such as with Hong Kong Sinfonietta, Symphonieorchester Vorarlberg, Moravia Virtuosi, Brno Philharmonic, Württembergische Philharmonie Reutlingen, Tiroler Symphonieorchester Innsbruck and Brucknerorchester Linz. He also writes commissioned works, such as for the ensembles Faltenradio, The Clarinotts, Sonus Brass, and Matthias Schorn (principal clarinettist of Vienna Philharmonic), and many others.
click to download images