Gilad Harel
Clarinet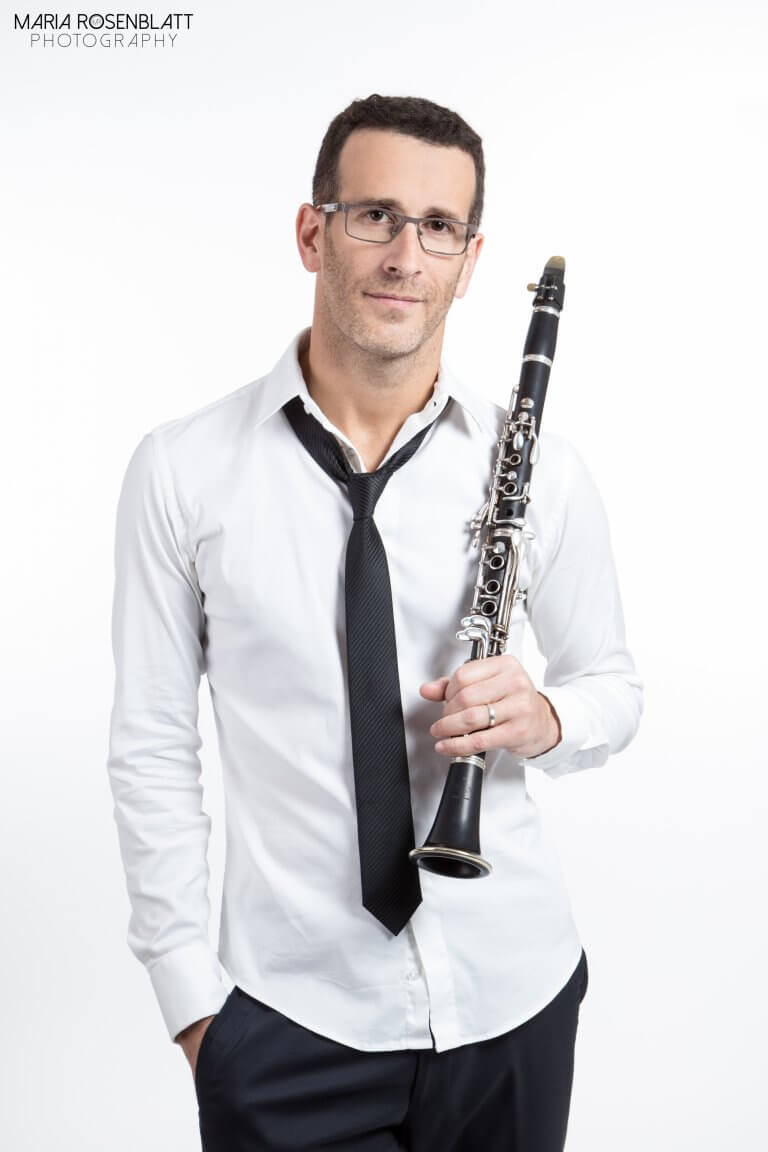 When Israeli clarinettist Gilad Harel first started his classical clarinet training, he got two tapes as a gift – one of Benny Goodman, the other of Giora Feidman. Since then, Gilad Harel has continuously combined all genres throughout his career – Mozart with Klezmer, Klezmer with swing, contemporary music with folk. His programmes are adventurous, fresh and exhilarating.
Harel performs regularly with German cabaret singer Ute Lemper. He played as a soloist with different orchestras around the world – the Geneva Chamber Orchestra, Geneva Camerata, Torino Philharmonic Orchestra, Richmond Symphony Orchestra, Manhattan Sinfonietta, Jerusalem Symphony Orchestra, Israel Chamber Orchestra and Israel Sinfonietta. He has collaborated with mandolin virtuoso Avi Avital at the Taipei International Festival of Arts, created a unique concert of Klezmer music with electronics which was performed at the Paris Centquatre and the Comédie de Genève, played at the Jewish Culture Festival in Kraków with a band playing Cuban-Klezmer music, and recently created a programme of Dixieland Klezmer.
After finishing his studies at the Paris Conservatory and Juilliard School, Harel remained in New York and worked with some of the leading composers of this century – Elliott Carter, Salvatore Sciarrino, John Zorn, Tristan Murail, Tania León and Milton Babbitt, to name a few. Since returning to his homeland, Harel has given over 200 premières of works newly written. He also plays in theatre shows for the leading theatre houses in Israel, and appears on recording labels such as the Tzadik, Albany and Nonesuch records, as well as Soupir Editions and New Focus Recordings.
Harel is a faculty member at the Jerusalem Academy of Music and Israel Conservatory of Music in Tel Aviv. He gives masterclasses and Klezmer workshops around the world.
click to download images