Helen Cha
Piano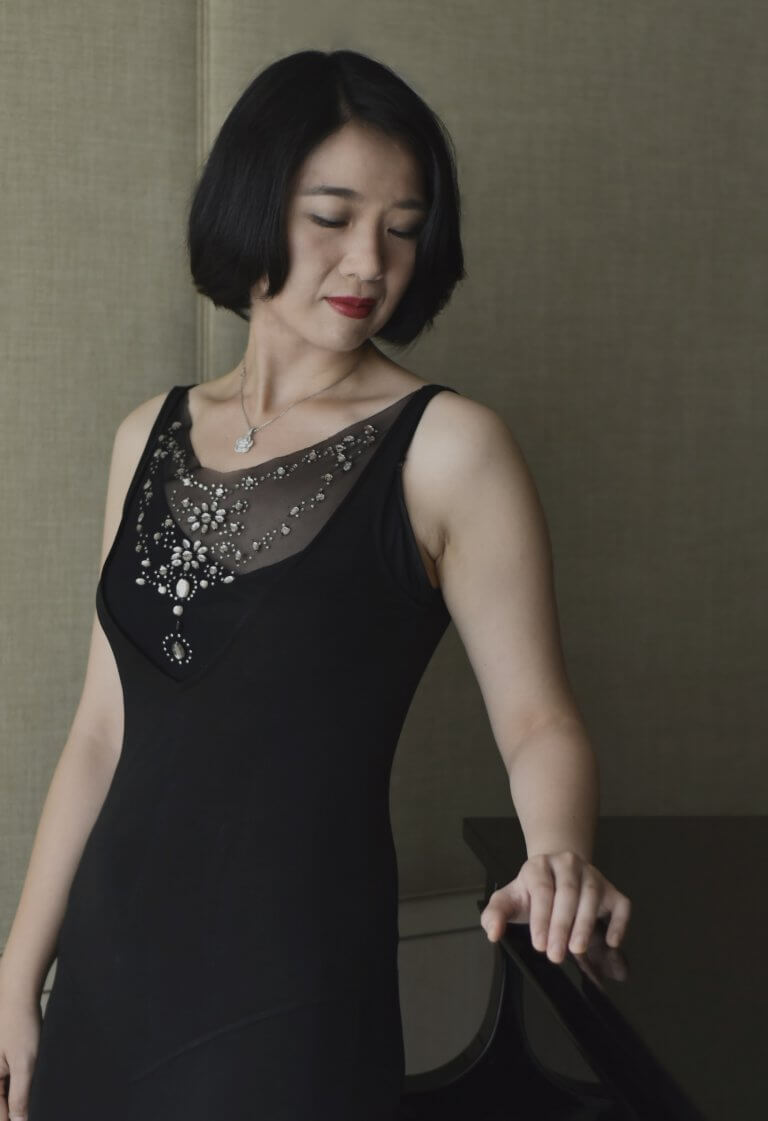 Hailed as a "deeply expressive" pianist in Music and Vision, Helen Cha is the Music Director of Musica del Cuore and the Artist-In-Residence at Academia S. Pio X.
With exceptional sensitivity in observing mind activities and body reactions, Cha started her career as a pedagogue from age 22 as an instructor for undergraduate musicianship courses at Eastman School of Music USA and studio assistant to Professor Nelita True. She was immediately appointed the Coordinator in Performance Studies and Lecturer at Hong Kong Baptist University Department of Music upon her return to Hong Kong in 2010. From 2014 she shifted to youth education sector and more intensive clinical works, becoming a coach and advisor for community students and teachers from Hong Kong and nearby cities. She is also a researcher on performance injuries and has worked with students with tendonitis, tennis arms, convulsions, injuries, memory problems and involuntary tensions.
She has given workshops, lectures and masterclasses presented by local universities and the LCSD, Invitation To Music International Summer Camp (HKAPA), EXCEL Summer Piano Festival (HKAPA), Hong Kong Professional Piano Education Academy, Hong Kong Piano Music Association, View Arts International, and guest faculty at the Hong Kong International Piano Performance and Education Conference. She also serves as an adjudicator for local and international competitions. She is the presenter of "Chamber Fragrance", "Debussy Recollection" and "Non-Stop Classics" on RTHK, and a featured performer in Hong Kong Sinfonietta's Gold Record "This is Classical Music 3".
Claiming top prizes at the 12th Hong Kong (Asia) Piano Open Competition Open Class, Piano Texas Concerto Competition, Eastman School of Music Concerto Competition, and Thousand Islands International Chopin Competition, Cha has given concerts in USA, UK, Italy, Austria, Belarus, Moldova, South Korea and China, collaborating with the Hong Kong Sinfonietta, Moldova National Chamber Orchestra, Fort Worth Symphony Orchestra and Pan Asia Symphony Orchestra, among others. She has performed at festivals such as Fête de la Musique, Shenzhen Piano Music Festival, Taipei-Hong Kong Week, ISCM World Music Days, Le French May, HKS ArtisTree Residency, and the Hong Kong International Chamber Music Festival. A featured performer at cross-disciplinary projects, Cha has performed at HKS McDull Music Project 2 (2007), "Rubies" from Hong Kong Ballet's "Tricolors" (2008), with modern dancer Allen Lam on "Pulsars Between Infinity and Nothingness" (2018), and in 2019 the critically acclaimed "Winterreise – The Rite of Spring" with City Contemporary Dance Company and choreographer Helen Lai in Hong Kong, Beijing and Taipei.
Twice awarded scholarships from the Hong Kong Jockey Club, Cha became a fellow of the Associated Board Royal Schools of Music at age 19 and a first-class honored undergraduate from the Hong Kong Academy for Performing Arts. Subsequently, she earned the Performer's Certificate, double Masters and her Doctorate under Nelita True at the Eastman School of Music. She was appointed the Master and Doctorate Marshals respectively in 2009 and 2010 by the Dean.
click to download images