Kevin Thompson
Trombone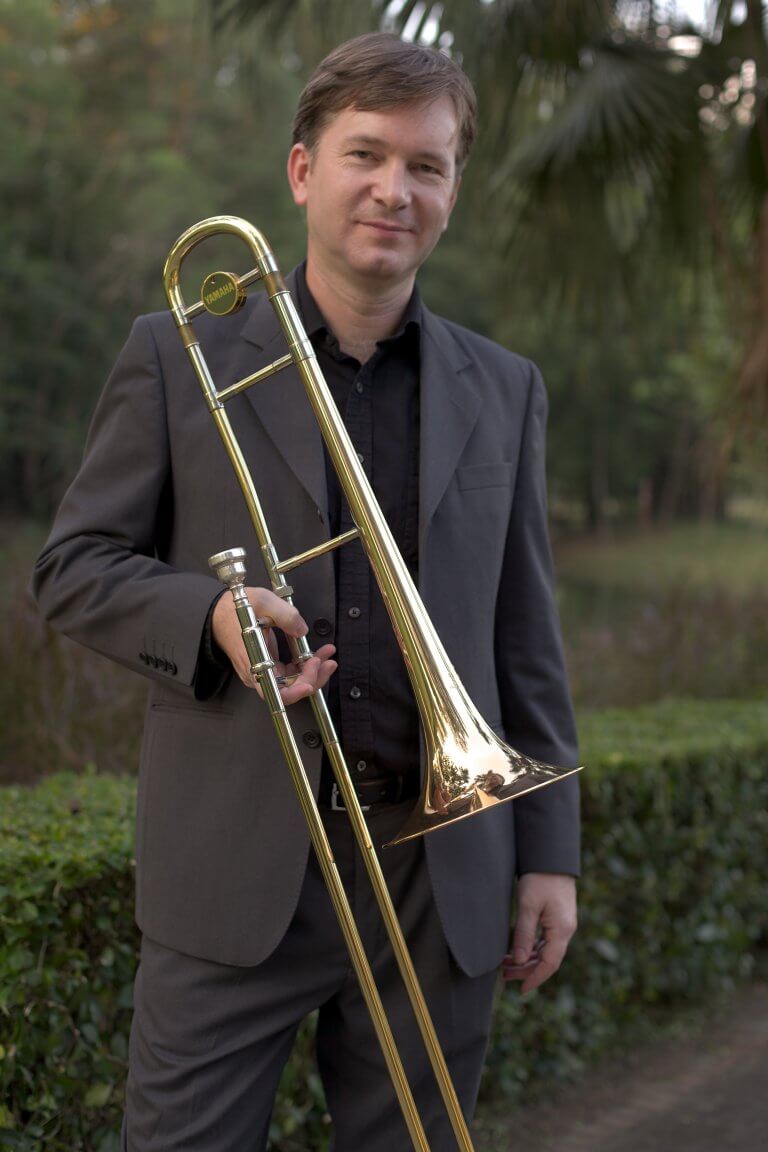 Kevin Thompson was appointed to the trombone section of the Hong Kong Philharmonic Orchestra in August 2016, as Utility Trombone. His duties in the orchestra include playing Second and Principal Trombone, as well as bass trumpet and euphonium.
Although born and raised in Canada, Thompson has spent most of his professional life overseas. He was trained at the University of Victoria and the University of Toronto, and did post-graduate work in England, with Denis Wick (former Principal Trombone of the London Symphony). In addition to the Hong Kong Philharmonic, Thompson has performed with major orchestras in Norway, Sweden, the UK, Canada, Malaysia, Singapore, Korea, Macao, and China. With these orchestras, he has toured and recorded in North America, Asia, Australia, and Europe, and played in many of the great concert halls of the world.
In addition to his work as a trombonist, Thompson has always remained dedicated to promoting the euphonium as a solo instrument. He has recorded two critically acclaimed solo euphonium recordings and has shared the beauty of this wonderful instrument with people around the world at recitals and masterclasses.
More information about Thompson's work can be found at his website: www.euphplayer.com
click to download images