Linus Fung Yat-shan
Clarinet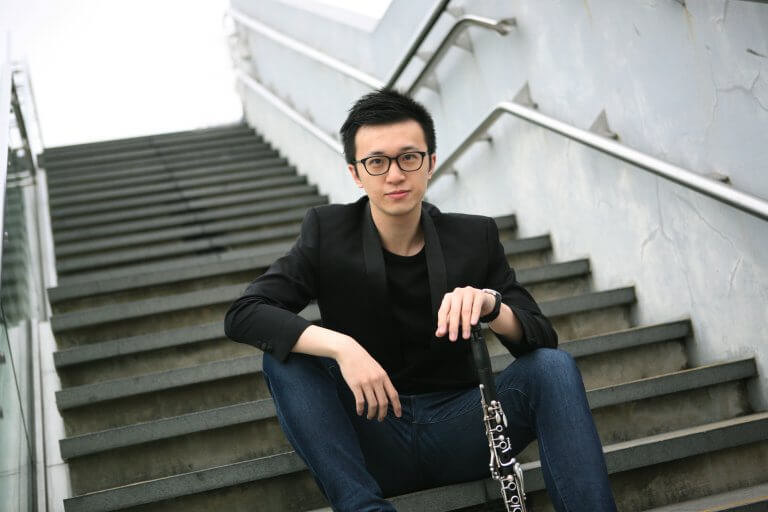 Born and raised in Hong Kong, FUNG YAT SHAN (LINUS) is an active and versatile Hong Kong-based freelance clarinettist. He is currently the internship clarinettist of the Hong Kong New Music Ensemble (HKNME). He has performed in Shanghai New Music Week, Seoul International Computer Music Festival, Macau Huan Yuan Exhibition, Hong Kong Arts Festival, Hong Kong New Vision Arts Festival, and various Arts events.
Linus started his musical pursue in the music department of The Chinese University of Hong Kong majoring in clarinet under the tutorship of Martin Choy. He then graduated and further studied in Royal Northern College of Music majoring in clarinet performance under the tutorship of John Bradbury, Lynsey Marsh and Nicholas Cox.
Linus has given numerous solo recitals in Hong Kong, Macau, Shantou and Manchester. During spring 2018 and 2019, he was also invited to perform concerti with the Hong Kong Medical Association Orchestra and Chung Chi Wind Orchestra respectively. Linus has been invited to play with the Wuji Ensemble for the "Sunyata" and "Tranquil as a Chrysanthemum" productions. Linus also regularly plays as principal clarinet with the Ponte Orchestra of Hong Kong and has played in various projects with Orchestras of Opera Hong Kong, Cantabile, Die Konzertisten among other freelance occasions.
As a chamber musician, Linus is the clarinettist and curator of active local classical chamber group, The TimeCrafters.  The group has given concerts for Hong Kong Arts Festival Plus, Hong Kong Arts Festival Outreach, Tai Kwun lunchtime series and more. Linus was being interviewed on RTHK's "The Work" multiple times for his chamber commitments. In spring 2018, he founded and curates the clarinet ensemble "Reed A Bit", giving community and family concerts.
click to download images