Lui Ngao-yuen
Double bass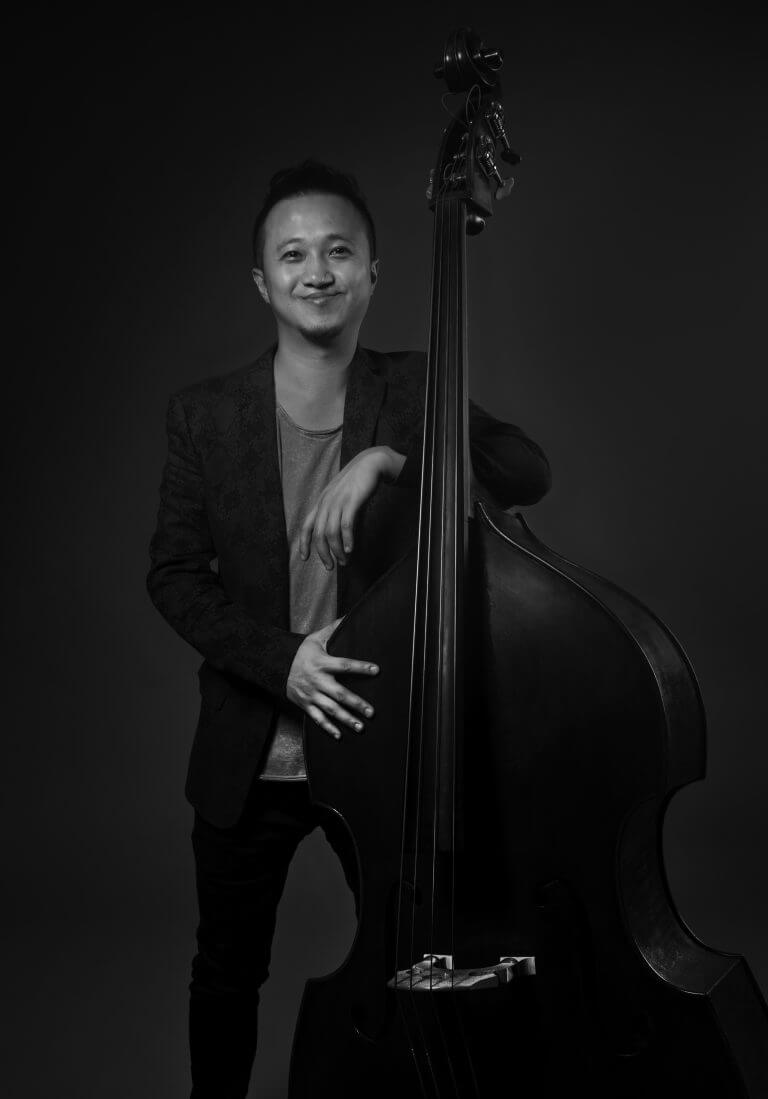 Lui Ngao-yuen has been working as a musician since 1999, performing with different bands around Hong Kong and China. He moved to the UK in 2003 and studied Jazz Performance and Composition at Leeds College of Music under the tutelage of Stuart Riley in double bass, Graham Hearn in composition, and Norwegian trumpet player Didrik Ingvaldsen in improvisation and composition. During his time in the UK, Lui performed with various jazz ensembles as a double bassist. He also led his own groups Missing Pieces and Juju, and performed in events such as BBC Radio 3 FUSE Music Festival. In 2006 he graduated with an exceptional first-class award in Jazz Performance.
Lui composed music for solo instrument, ensembles, big bands and orchestras, with settings ranging from rock and funk to modern jazz, contemporary and experimental music. His works were performed by Composers' Orchestra, an avant-garde ensemble conducted by Didrik Ingvaldsen.
Currently residing in Hong Kong, Lui composes and performs original music with his quintet Mo-Men-T. The band's début album, Composition & Improvisation, was released in the summer of 2012, followed by performances at the Hong Kong Fringe Club, Taichung Jazz Festival, Hong Kong People's Fringe Festival and Hong Kong Green Jazz Festival. The second album, Infinite Lines, was released in 2013 and they also toured in Taipei and performed at the Freespace Fest in the same year. Besides working with Mo-Men-T, Lui continues to collaborate with musicians around the world, including the JohnChen Ensemble, with which he performed about 100 concerts between 2006 and 2011. At 2009 Silk Road Arts Festival, he played in the live band supporting Theatre Fanatico's production Heading West 2. He also performed in the contemporary dance production Moving/Void as an improviser in 2011. In 2012, Lui was commissioned by Hong Kong New Vision Arts Festival to perform and compose original music for the theatre production O You Heavenly Creatures!.
Lui is Artistic Director of Count-In Music Limited which he established in 2013, and was the producer of Music Fairground in 2013 and 2016. He currently teaches at Hong Kong Design Institute as a part-time lecturer in popular and jazz music.
click to download images