Marie Henriette Reinhold
Mezzosoprano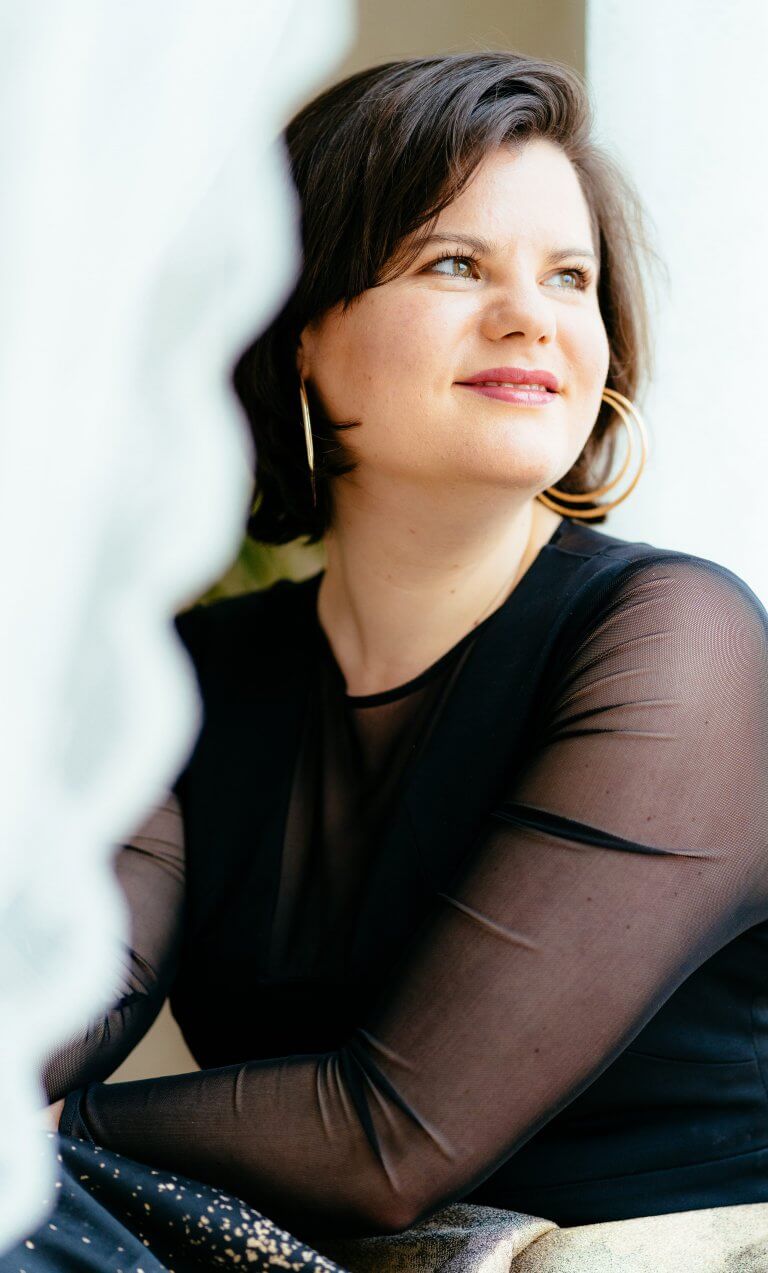 German Mezzo-soprano Marie Henriette Reinhold was born in Leipzig. She completed a Bachelor's Degree in Musicology, and in 2011 began her vocal studies with Professor Elvira Dreßen at the Hochschule für Musik und Theater "Felix Mendelssohn-Bartholdy" Leipzig, which she passed with distinction in 2020.
Marie Henriette Reinhold is in great demand as a soloist across Germany and abroad. She has appeared as a soloist with the Orchestre des Champs-Élysées, the Collegium Vocale Gent, the Batzdorfer Hofkapelle, the Münchener Bach-chor, the Concerto Köln, the GewandhausorchesterLeipzig, the Staatskapelle Halle, the Bamberger Symphoniker, the baroque ensemble "Il Giardino Armonico", the Kölner Kammerorchester, the Gaechinger Cantorey, the Windsbacher Knabenchor, the baroque orchestra "La Scintilla", the Zürcher Sing-Akademie, and the Kammerchor Stuttgart.
She has sung under the baton of many renowned conductors, such as Thomaskantor Gotthold Schwarz, Hans-Christoph Rademann, Christoph Gedschold, Dima Slobodeniouk, Florian Helgath, Frieder Bernius, Philipp Herreweghe and Herbert Blomstedt.
Opera roles include Dritte Dame in Mozart's Die Zauberflöte, Gräfin in Lortzing's Wildschütz, Rustena in Vivaldi's La verità in cimento, Fricka in Wagner's Rheingold and Cornelia in Handel's Giulio Cesare in Egitto. The summer of 2019 marks her debut at the Bayreuth Festival as a Flower Maiden in Wagner's Parsifal.
Masterclasses with Jonathan Alder, Alexander Schmalcz and Peter Schreier provided valuable insights into lied interpretation. She was Junior Prize Winner of the Bundeswettbewerb Gesang Berlin 2012, a Prize Winner of the Kammeroper Schloss Rheinsberg in 2014, and was awarded a Richard Wagner scholarship in 2017.
Marie Henriette Reinhold has many CD recordings to her name on a variety of labels, including Max Reger's Choral Cantatas and his Requiem (Op.144b), Haydn's Stabat Mater with the Kammerchor Stuttgart under Frieder Bernius, Friedrich Schneider's oratorio Das Weltgericht, a world premiere recording of Gustav Schreck's oratorio Christus, der Auferstandene, and most recently, a live recording of J.S. Bach's St John Passion in the St. Thomas Church Leipzig, under the direction of Peter Schreier.
click to download images