Markus Suihkonen
Bass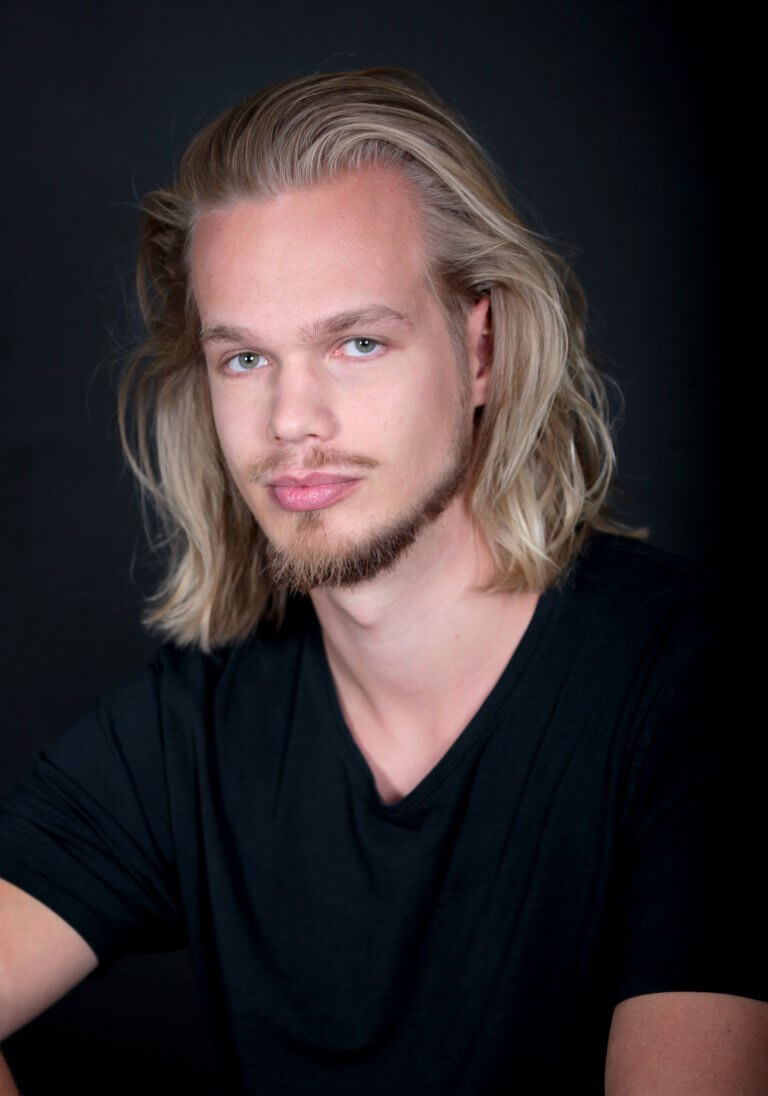 Before beginning his singing studies at the Sibelius Academy, Finnish bass, Markus Suihkonen studied the cello for 15 years. At the Sibelius Academy, he has studied under professors, such as, Petteri Salomaa and Jaakko Ryhänen, as well as with Mika Kares, and attended master classes conducted by Martin Katz, Dorothy Irving, Helen Donath, and Soile Isokoski.
In 2014, he made his stage debut as Colline/La bohème at the University of the Arts in Helsinki. In 2015, he won the first prize at the national "Timo Mustakallio Singing Competition" for young singers and was awarded a scholarship from the Martti Talvela Foundation.
Following his debut at the Finnish National Opera in Shostakovich's The Nose, he performed the title role Le nozze di Figaro, as well as Il Commendatore/Don Giovanni at the Alexander Theater. He sung recitals at the Mariinsky Theatre and at the Savonlinna Opera Festival and has furthermore performed with numerous Finnish chamber orchestras as a concert and oratorio soloist.
In 2017/18, Markus Suihkonen has been a member of the Young Ensemble of the Vlaamse Opera, where he sang the Bass of Mozart's Requiem and took on roles, such as, Daniel in Donizetti's Le duc d'Albe, Pistola/Falstaff (Staging: Christoph Waltz), Doorman in Korngold's Das Wunder der Heliane, Second Grailknight and Titurel/Parsifal, Publio/La Clemenza di Tito and Baron in Prokofjev's The Gambler. In addition, he guested at the Savonlinna Opera Festival with Sallinen's Kullervo and sang concerts with various Finnish orchestras.
Since the season 2018/19, Markus Suihkonen is a member of the opera studio of the Bayerische Staatsoper Munich, where he already has performed as King René/Jolanta, Herold/Otello under the baton of Kirill Petrenko and Lesbo in Barrie Kosky's production of Agrippina under Ivor Bolton, as well as various concerts.
Furthermore, he sang Publio/La Clemenza di Tito at Royal Opéra de Wallonie in Liège, as well as Schumann's Faust-Szenen/Mefisto, Evil Spirit, Pater Profundus with the Finnish Radio Symphony Orchestra and Hannu Lintu on the occasion of the Helsinki Festival and most recently Mozart's Requiem with the Scottish Chamber Orchestra and under the baton of Klaus Mäkelä in Edinburgh, Glasgow and Aberdeen.
Engagements in the season 2019/20 include, beside numerous projects at the Bayerische Staatsoper Munich, Leporello/Don Giovanni at the Finnish National Opera Helsinki under the baton of Patrick Fournillier, as well as Berlioz' La Damnation de Faust with Hannu Lintu and the Finnish Radio Symphony Orchestra in Helsinki.
click to download images