Ray Chan
Conductor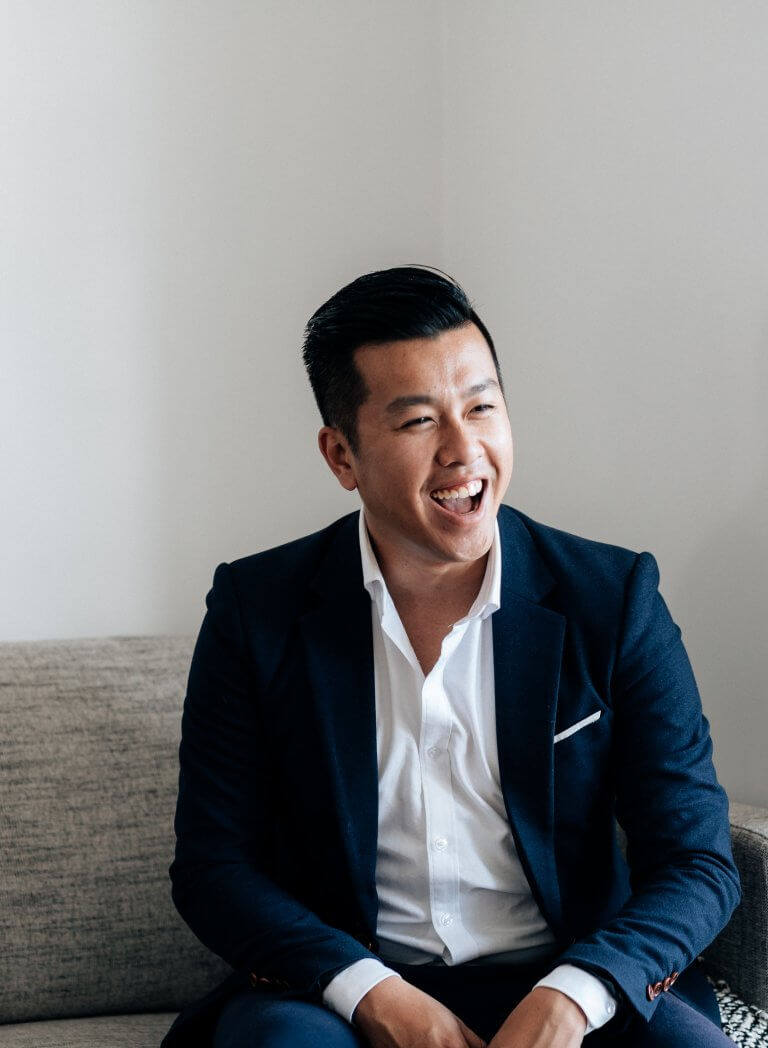 Born in Hong Kong and raised in New Zealand, Ray Chan was the First Prize winner of the 2012 Graz International Conductor's Mastercourse Competition in Austria. He graduated with Distinction from the Royal Academy of Music as the Henry Wood Scholar in Conducting under Sian Edwards in 2016, and was appointed Conducting Fellow of Auckland Philharmonia Orchestra for the 2016/2017 season, serving as Assistant Conductor to Music Director Giordano Bellincampi. He is currently enjoying a dual career in music and as Director of Engagement of the MADE Group in New Zealand, where his responsibilities include identifying and forging strategic partnerships and delivering large-scale developments, communities and cultural initiatives.
Apart from the Auckland Philharmonia Orchestra, Chan's collaborations have seen him work with New Zealand and Tasmanian Symphony Orchestras, English National Opera, Royal Academy of Music Symphony Orchestra (RAMSO), Berlin Echo Ensemble, Orchestra of the Music Makers, and New Mozart Orchestra – the latter with whom he served as Assistant Conductor for the 2015/2016 season. Versatile on the symphonic stage as in the operatic pit, Chan has directed and assisted in productions including La Traviata, The Marriage of Figaro, Don Giovanni, and Walton's The Bear.  He has also been mentored by leading conductors such as Yan-Pascal Tortelier (whom he served as Assistant with RAMSO), Paavo Järvi, Christoph von Dohnányi, Neeme Järvi, Mark Wigglesworth and Eiji Oue, amongst others.
Chan is the founding Artistic Director of GoodEnsemble – a professional freelance orchestra based in central London dedicated to the vibrant, relevant and high-quality promotion of classical music. Under his directorship, the orchestra delivered two full seasons of concerts and was named Ensemble in Residence for the annual London Bloomsbury Festival. In 2022, he founded the Orchestra of Dramatic Endeavourers, a genre-bending orchestra dedicated to creating daring, relevant and transformative orchestral experiences collaborating with mainstream enterprises, hospitality, multimedia and daringly accessible venues, and reimagining a new vision for the cultural, social and philanthropic role an orchestra plays in the 21st century. He also currently sits on the board for the New Zealand String Quartet.
Ray Chan graduated cum laude from Yong Siew Toh Conservatory of Music in Singapore as a full scholar in 2013 where he studied Orchestral Conducting under Jason Lai and Chan Tze-law, and Piano Performance under Albert Tiu. He was also the Conservatory's inaugural Europe Scholar to study at Conservatoire de Lausanne in Switzerland.
click to download images