Richard Lin
Violin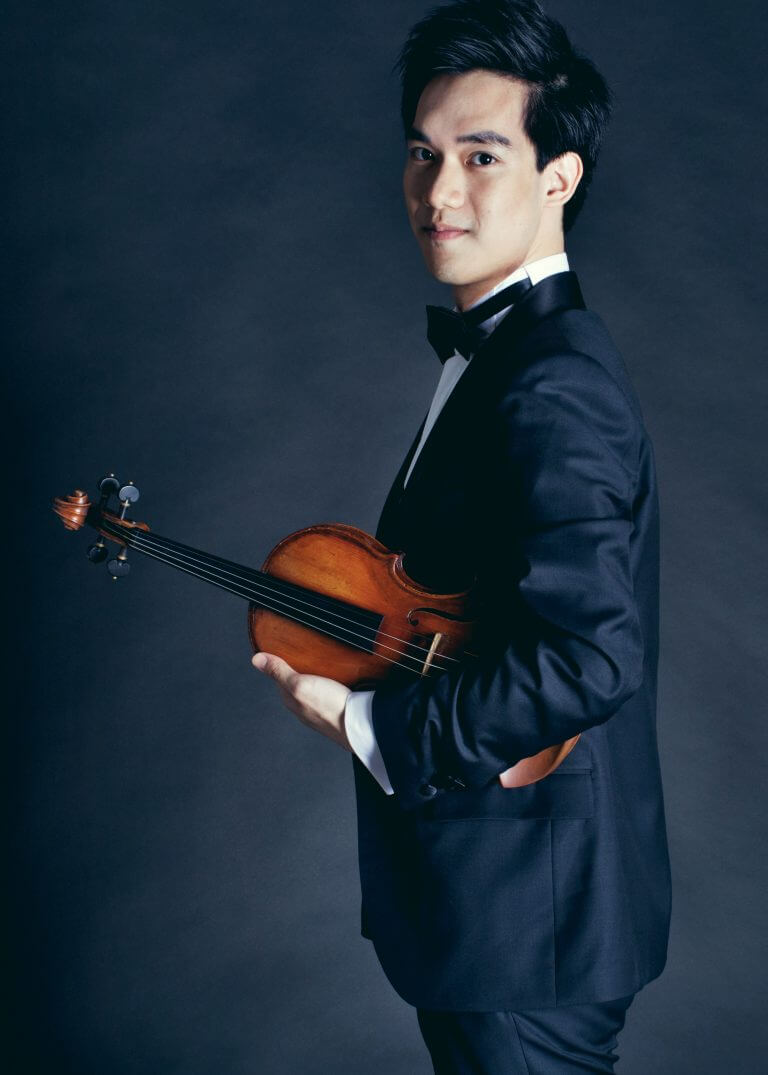 Taiwanese-American violinist Richard Lin has already amassed a startling collection of top prizes at major international competitions, including First Prize and Audience Prize at 2013 Sendai International Violin Competition; Second Prize, Audience Prize, and Best Recital Prize at 2015 Singapore International Violin Competition; Third Prize and JJV Community Prize at 2015 Joseph Joachim International Violin Competition in Hannover; Fifth Prizes at 2016 International Henryk Wieniawski Violin Competition and 2016 Shanghai Isaac Stern International Violin Competition; and Second Prize plus the "Best Performance of New Zealand Commissioned Work" at 2011 Michael Hill International Violin Competition, among others.
Lin has collaborated with numerous orchestras at celebrated concert venues. Of particular personal importance to him was his début at Tokyo's Suntory Hall in 2014, where he performed with Tokyo Symphony Orchestra and Norichika Iimori. Other orchestras he has worked with include NDR Radiophilharmonie, Shanghai Symphony Orchestra, Poznań Philharmonic, Łódź Philharmonic, Polish Baltic Philharmonic, Nagoya Philharmonic, Sendai Philharmonic, Kyushu Symphony Orchestra, Auckland Philharmonic, Oklahoma City Philharmonic, Taiwan Philharmonic (NSO), National Taiwan Symphony Orchestra, Taipei Symphony Orchestra, Munich Chamber Orchestra, Amadeus Polish Chamber Orchestra, Royal Chamber Orchestra of Wallonia, Yokohama Sinfonietta, Macau String Association Orchestra, and Academy of Taiwan Strings. He has also performed at distinguished venues in the USA, Canada, Germany, Poland, Finland, Belgium, China, Japan, Singapore and Taiwan.
In 2013, Lin released his first album on the Fontec label. The album includes works for violin and orchestra by Beethoven, Bartók, and Brahms, performed with Sendai Philharmonic and Pascal Verrot. The following year, Lin recorded with his brother, pianist Robert Lin, and released his second album featuring the complete Brahms Sonatas for Piano and Violin. The Lin brothers have collaborated for more than a decade, and have given critically-acclaimed recitals in major cities in Taiwan and Japan.
Born in Phoenix, Arizona and raised in Taiwan, Lin began his violin studies at the age of four. He made his public début at 11 with Taipei Symphony Orchestra in Taiwan. At 16, he moved to the USA with his teacher Gregory Lee; he was accepted to the Curtis Institute of Music and studied with Aaron Rosand. In 2015, he received his Master's degree at The Juilliard School, where he studied with Lewis Kaplan.
click to download images