Saleem Ashkar
Piano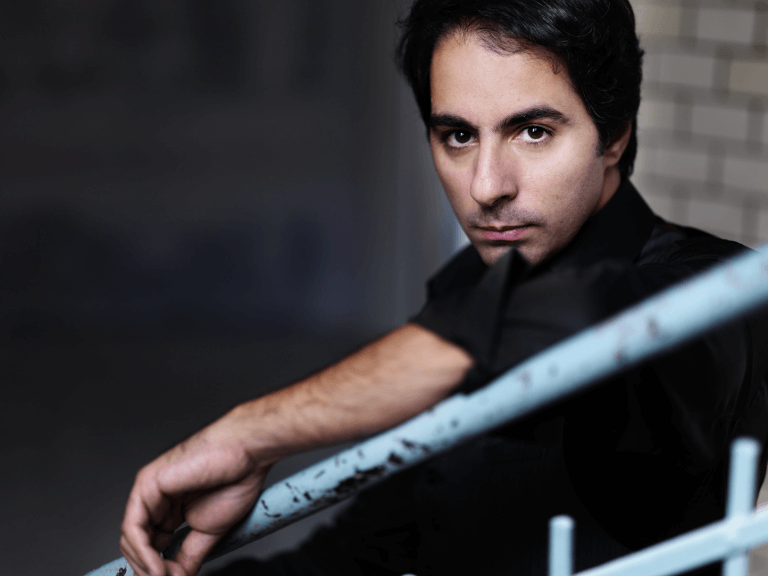 Saleem Ashkar made his New York Carnegie Hall début at the age of 22, and has since worked with many of the world's leading orchestras including the Vienna Philharmonic, Israel Philharmonic, Chicago Symphony Orchestra, La Scala Philharmonic, Concertgebouw Orchestra, Leipzig Gewandhaus Orchestra, Staatskapelle Berlin, London Symphony Orchestra, New Zealand Symphony Orchestra, Mariinsky Orchestra and the Danish National Symphony Orchestra.
Ashkar has performed with conductors such as Zubin Mehta, Daniel Barenboim, Riccardo Muti, Lawrence Foster, Bertrand de Billy, Nikolaj Znaider and Ludovic Morlot. Following a highly successful début with Christoph Eschenbach and NDR Sinfonieorchester Hamburg, Eschenbach invited him to play Schumann Piano Concerto with Düsseldorf Symphony Orchestra in a special Schumann Birthday Concert in 2010. Ashkar also toured extensively with Riccardo Chailly and Leipzig Gewandhaus Orchestra performing Mendelssohn's First Piano Concerto, including appearances at the Proms and the Lucerne Festival. Chailly later re-invited him for concerts and to record with him for DECCA in the 2012/2013 season.
Recent highlights included the performance with Copenhagen Philharmonic under Lawrence Foster, and the collaborations with Gulbenkian Orchestra and Paul McCreesh in both Mendelssohn Piano Concertos, as well as with Simón Bolívar Symphony Orchestra of Venezuela and Diego Matheuz in Tchaikovsky's Piano Concerto No 1. He will also perform with the Bamberg Symphony under the baton of Eschenbach this April.
Also a dedicated recitalist and chamber musician, Ashkar appears regularly at such venues as the Concertgebouw, Wigmore Hall, Mozarteum Salzburg and Musikverein in Vienna. Festival appearances include Salzburg Festival with the Vienna Philharmonic, the Proms with Leipzig Gewandhaus Orchestra, and concerts at the Lucerne, Ravinia, Risør, Menton and the Ruhr Klavier Festivals, collaborating with artists including Daniel Barenboim, Nikolaj Znaider and Waltraud Meier. Ashkar is currently finishing a complete Beethoven Sonata Cycle at Sage Gateshead, a 3-season project that started with sold-out concerts in 2013/2014. In 2016/2017, Ashkar will perform the complete Beethoven Sonata Cycle in Berlin (presented by the Konzerthaus), Prague and Osnabrück.
Ashkar's first DECCA release includes Beethoven's First and Fourth Piano Concertos recorded with Ivor Bolton and NDR Sinfonieorchester Hamburg. His second CD, also released by DECCA in Spring 2014, features both Mendelssohn Piano Concertos recorded with Riccardo Chailly and Leipzig Gewandhaus Orchestra.
click to download images