Sumi Hwang
Soprano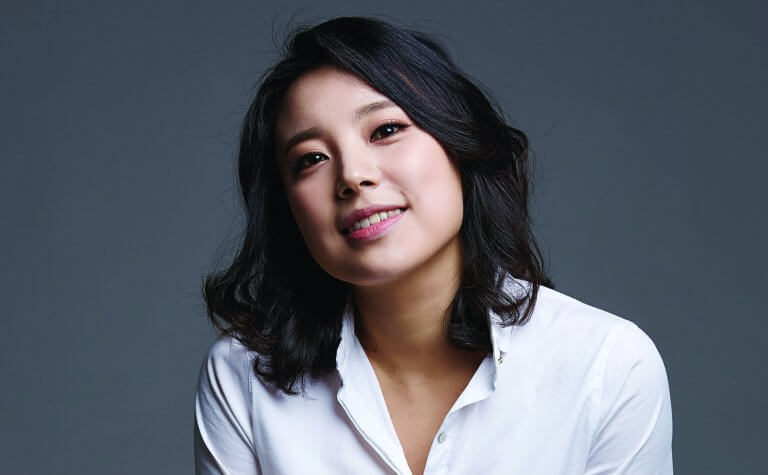 Following her victory in the 2014 Queen Elisabeth Competition in Brussels, Korean soprano Sumi Hwang joined the ensemble of Theater Bonn, where her roles have included Pamina (Die Zauberflöte), Almirena (Rinaldo in a new production by Jens-Daniel Herzog), Liù (Turandot) and Leïla (Les pêcheurs de perles – concert performance). The 2015-16 season in Bonn will see her as Fiordiligi in a new production of Così fan tutte, Marzelline in Fidelio and as Lena in Vom Mädchen, das nicht schlafen wollte by Marius Felix Lange, which was premiered in 2014. The young artist also made her debut at the Grand Théatre de Geneve in January 2016 as Pamina.
Her operatic roles also include Norina in Donizetti's I pazzi per progetti, conducted by Ulf Schirmer at the Prinzregententheater in Munich in 2012, and, at the Korean National Opera, the Princess in Ravel's L'enfant et les sortilèges and Ilia in Idomeneo.
As a recitalist, Sumi Hwang collaborates regularly with pianist Helmut Deutsch, with whom she has appeared in Bonn and Korea, and has also sung in Luxembourg and Washington D.C at the Phillips Collection with French pianist Jonas Vitaud. In October 2015 she gave a Wigmore Hall Rosenblatt Recital debut alongside Helmut Deutsch.
On the concert stage, Sumi Hwang appeared with soprano Diana Damrau, the Dresden Staatskapelle and conductor Patrick Lange in a 2014 Christmas Concert for the President of Germany broadcasted by the ZDF, and in Summer 2015 she sang Mozart concert arias, accompanied by the BBC Symphony Orchestra and Sakari Oramo, in Bad Kissingen, where in 2014 she was Gianetta in a concert performance of L'elisir d'amore. She also debuted with the Seoul Philharmonic Orchestra under the baton of Myung Whun Chung.
She has sung Dvořák's Requiem at the Herkulessaal in Munich under Hayko Siemens, and has made a gala appearance in Konstanz, while elsewhere in Germany she has performed with the Deutsche Radio Philharmonie under Enrico Delamboye, the Radio-Sinfonieorchester Stuttgart des SWR under Dan Ettinger, the Philharmonie SWF under Charles Olivieri-Munroe, the Neue Philharmonie München under Ulrich Weder and the Osnabrücker Symphonieorchester and with the Lautten Compagnie in Munich. November 2015 brings the Brahms Requiem with the Münchner Symphoniker and conductor Benedikt Haag. In Korea, her appearances have included the 2015 Seoul Spring Festival with the Busan Orchestra, as well as recitals with Helmut Detusch, and in July 2015 she gave a concert at the Great Mountains Music Festival and School in Korea and performed in an orchestra tour in Brazil.
Following undergraduate and graduate degrees at the Seoul National University, Sumi Hwang attended the Hochschule für Musik und Theater in Munich, where she studied with Frieder Lang, Donald Sulzen and Céline Dutilly. She has also participated in masterclasses with Helmut Deutsch, Siegfried Mauser, Andreas Schmidt, Dalton Baldwin and Lorraine Nubar. Among her numerous competition successes are the 1st Prize and Audience Prize at the International GRANDI VOCI Competition in Salzburg in 2012, 1st Prize in the Anneliese Rothenberger Competition in Konstanz in 2013, and the 2014 Emmerich Smola Förderpreis, presented by German TV network SWR.
click to download images