Tajima Tadashi
Shakuhachi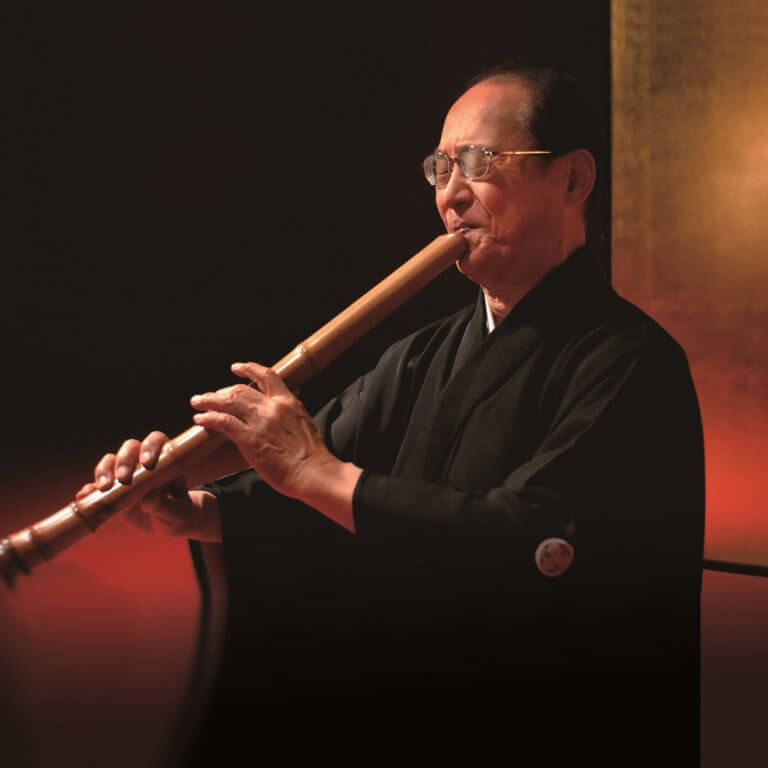 TAJIMA Tadashi is one of Japan's leading international shakuhachi performers, and the founder and head of Jikisho Ryū. TAJIMA teaches in both Tokyo and Osaka.
TAJIMA has played many concerts both in Japan and overseas including 76 in Tokyo and Osaka. He has been on a pilgrimage and played shakuhachi honkyoku in over 400 places across Japan. He has performed in over 20 countries abroad, has played in the Salzburg Festival, the Bach Music Festival and has been invited to over 40 music festivals around the world. In 1990 and in 2007 TAJIMA won awards at the Agency for Cultural Affairs Art Festival. He has collaborated with many artists from various genres, and without fail the expressive power of the shakuhachi – along with the diversity of collaboration – replaced any preconceived notions, and the sound of the shakuhachi has been a well-received success.
TAJIMA performed as a soloist at the Bach International Music Festival, the world premiere of the concerto 'Voyage X' by HOSOKAWA Toshio, one of the world's most famous contemporary classical composers. He received a standing ovation when he performed this piece at classical music's holy ground, St. Thomas Church in Leipzig.
click to download images