Teresa Cheung
Conductor/Presenter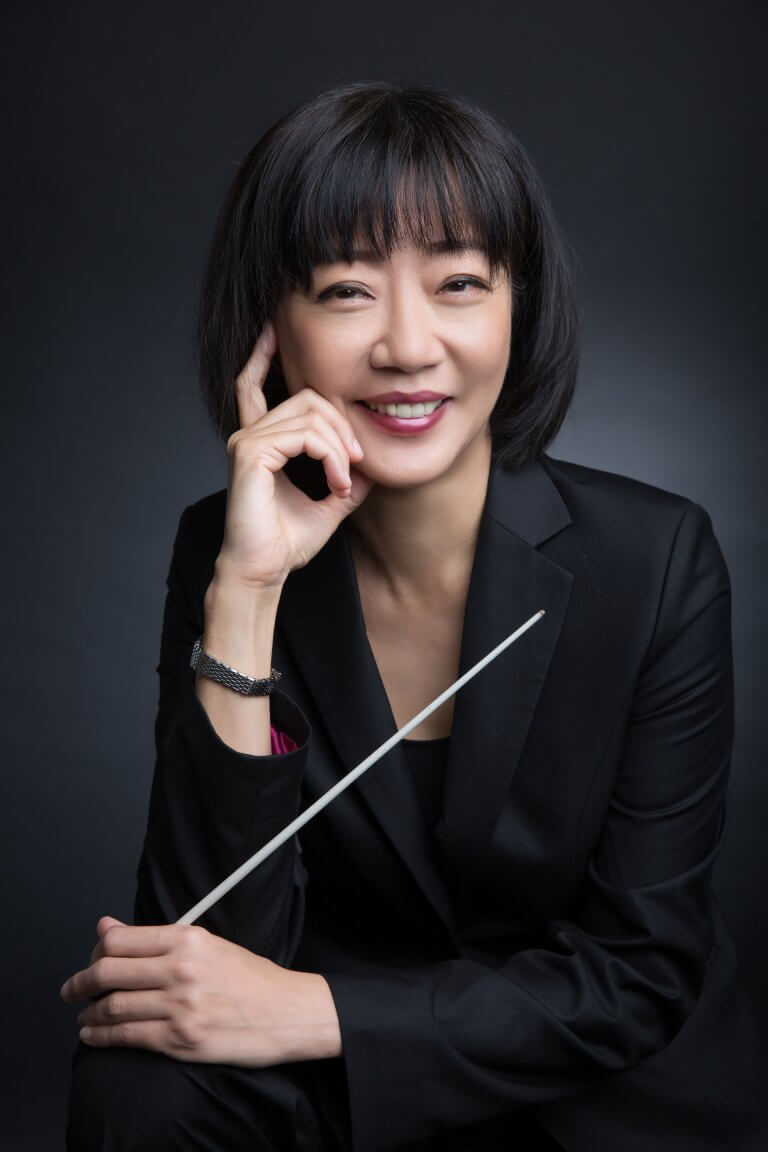 A conductor in frequent demand for symphonic, choral, operatic and balletic productions throughout the United States, Canada and Hong Kong, Teresa Cheung completed an acclaimed 13-season tenure as Music Director and Conductor of Pennsylvania's Altoona Symphony Orchestra in 2021 spring. Her recent engagements have found her on the podia of the Amarillo, American, Bakersfield, Chappaqua, Mid-Texas, Mobile, New Amsterdam, Phoenix, Portland, Stamford, Venice and West Michigan symphony orchestras, Pennsylvania Centre Orchestra, Woodstock Chamber Orchestra, New York City Ballet, Brooklyn's Regina Opera and Hong Kong Sinfonietta, while also often appearing as conductor for colleges and universities, and with All State/All County orchestra festivals.  She has also served as a conducing clinician at the "Meet the Artist" programme of the Lincoln Center for the Performing Arts.
Cheung is widely known for her creative concert programming, collaborative projects and community outreach programmes and for being a passionate advocate for music education for all ages. Since the beginning of her tenure in Altoona, she has created numerous outreach programmes which have engaged children and high school choristers, ballet companies, and civic organisations.  Under her leadership, the orchestra has performed with instrumental and choral ensembles from Penn State University, Indiana University of Pennsylvania and Juniata College, and collaborated with the Pennsylvania Humanities Council in the filming of Dvorak's New World, a programme for Humanities on the Road which was broadcast throughout the state of Pennsylvania in 2011. Another groundbreaking interdisciplinary project was the North American premiere of F W Murnau's Nosferatu in 2017 on Halloween, in which the original symphonic score of Hans Erdmann was reunited with the silent film in a reconstruction by Berndt Heller.
A native of Hong Kong, Cheung received her Master's Degree in Conducting at the Eastman School of Music. She was a recipient of the JoAnn Falletta Conducting Award for the most promising female conductors, and began her career as Resident Conductor of the Evansville Philharmonic Orchestra, where she was also conductor of the Evansville Philharmonic Youth Orchestra and Evansville Philharmonic Chorus. Among her many artistic initiatives, she led the Evansville Philharmonic Youth Orchestra on its first international concert tour to Japan in 2002.  Subsequently, she served as Resident Conductor of the American Symphony Orchestra and Assistant Conductor for the Bard Music Festival and SummerScape.
click to download images