Warren Mok
Tenor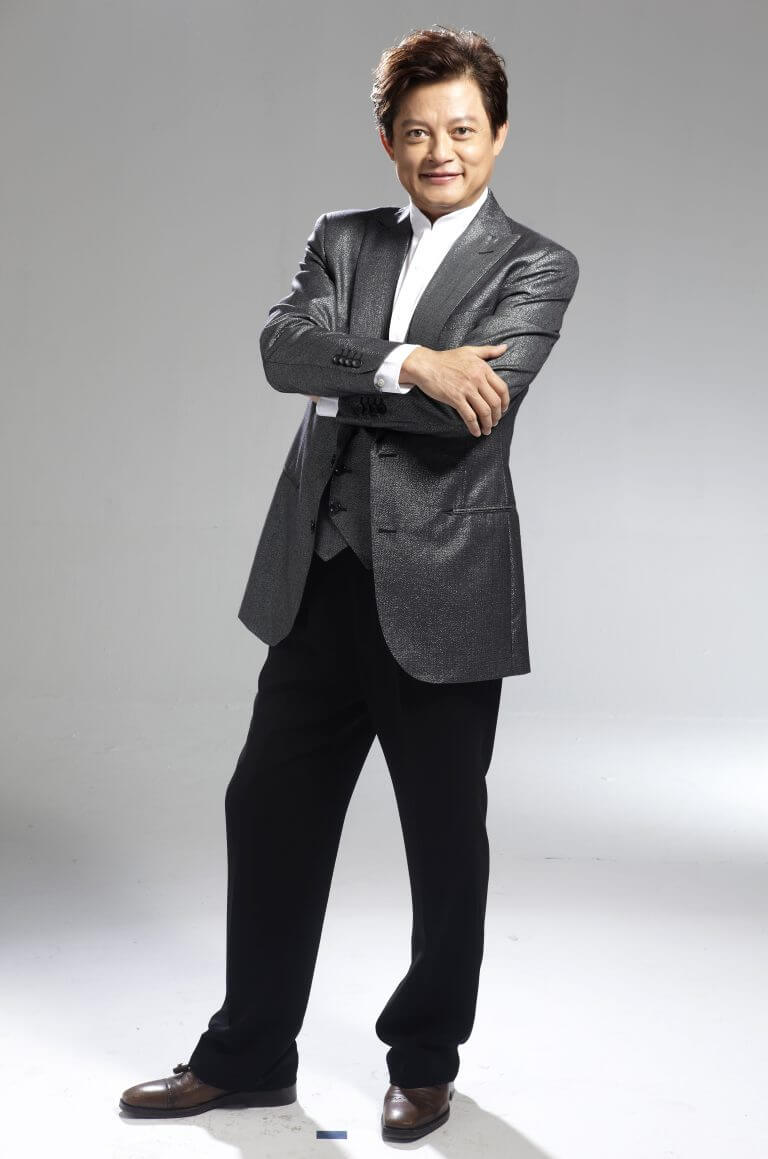 A world-renowned Hong Kong tenor with a distinguished international career, Warren Mok holds a Master of Music degree from Manhattan School of Music and is one of the China's Three Tenors. Since his European début in 1987 at the Deutsche Oper Berlin, he has been making frequent guest appearances in many leading opera houses throughout the world, including Paris Opéra, Teatro dell'Opera di Roma, Opera Australia in Sydney Opera House, Teatro Comunale di Bologna, Teatro Carlo Felice Genova, Teatro del Maggio Musicale Fiorentino, Opéra de Nice, Opéra de Lyon, Teatro Colón in Buenos Aires, Dutch National Opera, Leipzig Opera, Royal Danish Opera, Teatro di San Carlos Lisbon, Seattle Opera, Bolshoi Theatre, Warsaw Opera, Teatro Lirico di Cagliari in Italy, ABAO Bilbao, Opera Ireland, Teatro Principal de Palma de Mallorca, Nancy Opéra France, Bergen National Opera Norway, Latvian National Opera, Lithuanian National Opera, Opera Orlando in Florida, Hawaii Opera Theater, concert halls in New York's Carnegie Hall, London's Royal Albert Hall, Vienna Musikverein, Berliner Philharmonie, National Centre for the Performing Arts (NCPA) in Beijing and Shanghai Opera House.
Mok's operatic repertoire exceeds 60 roles including Cavaradossi in Tosca, Calaf in Turandot, Rodolfo in La Bohème, Radames in Aïda, Duke in Rigoletto, Alfredo in La Traviata, Don Carlo, Roméo, Faust, Werther and many others. He had a successful performance in Tannhäuser and Andrea Chénier recently with NCPA. In recent years, he is very active in the promotion of western opera and music in Hong Kong, Macau and the Mainland, and has been Artistic Director of Opera Hong Kong, Fujian Grand Theatre and Zhuhai Huafa Grand Theatre. He was also Artistic Director of the Macao International Music Festival. To enhance the art exchange platform between Hong Kong and Mainland, Mok facilitated the introduction of original productions to Hong Kong audiences, including The Chinese Orphan by National Centre for Performing Arts of China and Poet Li Bai by Asian Performing Arts of Colorado.
The Guardian, a London newspaper, observed that "his technique is rock solid, with beautiful even timbre, and an engaging enthusiasm on stage; ringing top notes were attacked and held in rock-like Pavarotti vein." And George Loomis, a commentator from Opera Magazine, described his performance the late as follows: "Warren Mok seems to have modeled his performance on that of La Scala's Raoul, Franco Corelli, and comes amazingly close to the ideal. Suffice it to say that Mok has a ringing, rather baritonal timbre and pours forth tone generously. His Raoul is a visceral experience not least for its secure, expansive high notes…"
Mok was awarded a Medal of Honour by the Hong Kong Special Administrative Region in 2011, World Outstanding Chinese Award in 2010, and both "Cavaliere dell'Ordine della Stella della Solidarietà Italiana" by the Government of Italy and "Chevalier dans I'Ordre des Arts et des Lettres" by the Government of France in 2008. He was also the winner of World Ten Outstanding Cantonese Award in 2015. All awards honour his contribution to the cultural exchanges between Hong Kong, Italy, France and China. He was appointed as both members of Beijing and Zhuhai Committee of Chinese People's Political Consultative Conference in 2015, fostering the bridge and development between the two cities. Apart from his role as artistic director, producer and tenor, he has also been dedicated in music education with the young generation, appearing as Visiting Professor at Peking University's Academy of Opera, Southwest University in China and Shanghai Conservatory of Music, as well as Distinguished Professor at South China Normal University.
click to download images