Yao-Yu Wu
Conductor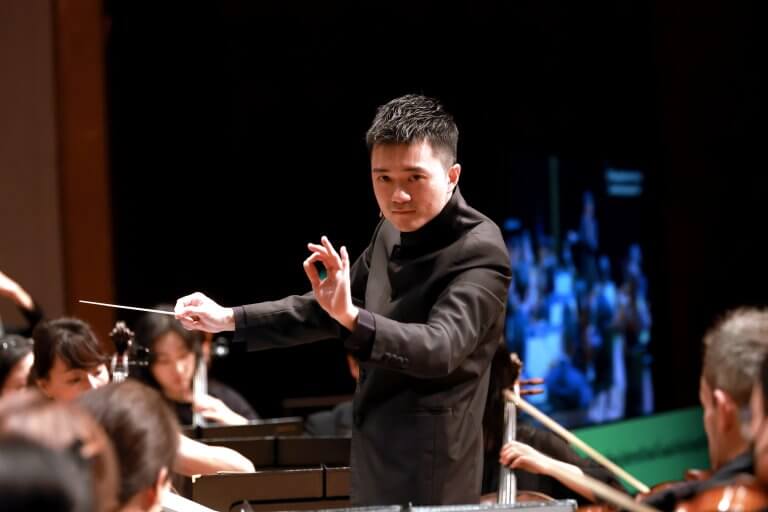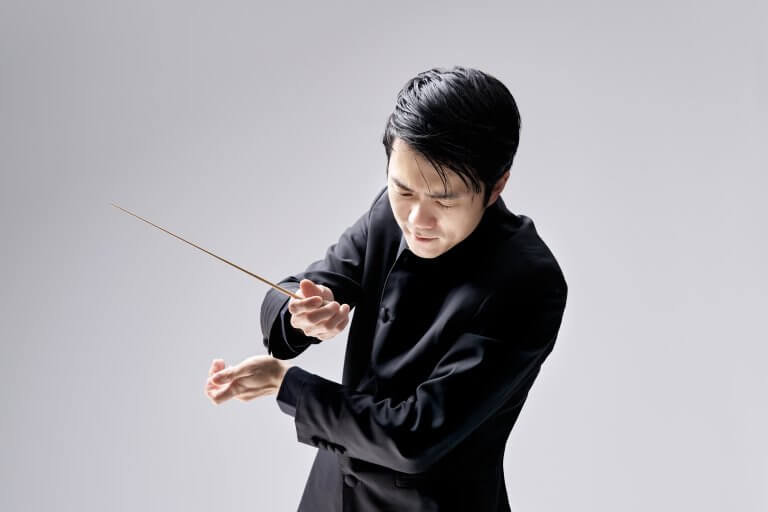 Winner of the Second Prize, Audience Prize (Live Audience) and Best Interpretation of the New Commissioned Work at the 2nd Hong Kong International Conducting Competition in 2023, Taiwanese conductor Yao-Yu Wu is regarded as one of the most promising conductors of his generation.
Praised for his passionate and elegant conducting style, Wu came to international attention in 2013 at the age of 23 when he won the First Prize, Orchestra Award and Audience Award at the 53rd Besançon International Conducting Competition for Young Conductors. Previously Associate Conductor of the Taiwan Philharmonic from 2021-2023, he is currently Music Director of the Taipei Philharmonic Youth Orchestra.
Wu has performed extensively in Europe and Asia with orchestras such as the St Petersburg Symphony Orchestra, Polish National Radio Symphony Orchestra, Orchestre National de Lorraine, Orchestre National Bordeaux Aquitaine, Orchestre National des Pays de la Loire, Macao Orchestra, Taipei Symphony Orchestra, National Taiwan Symphony Orchestra, Taipei Philharmonic etc. He has enjoyed working with artists such as Daniel Müller-Schott, Tzimon Barto, Jean-Daniel Bugaj, Olivier Charlier, Dmitry Masleev, Claire Huangci, Jakub Jakowicz, Nemanja Radulović, Alexei Volodin, Meng-Chieh Liu, Yu-Chien Tseng, Wen-Sinn Yang, Richard Lin, Cho-Liang Lin, Nai-Yuan Hu etc.
In 2019, Wu was invited by the National Taiwan Symphony Orchestra to record a Taiwanese folk music album. In the same year, he recorded an album of contemporary composer Shi-Huei Chen's works on the New World Records label, alongside renowned pipa player Wu Man and former Principal Cello of the Bavarian Radio Symphony Orchestra Wen-Sinn Yang.
Also an active opera conductor, Wu served as Assistant Conductor of Shao-Chia Lü in a production of Puccini's Tosca with the Taiwan Philharmonic in 2019, and guest conducted during their concert tour. In 2014, he conducted the Taiwan Opera Studio in Humperdinck's Hänsel und Gretel which toured around Taiwan. In 2013, he worked with the Taipei National University of the Arts to perform Bellini's La Sonnambula.
Wu is well-loved for his enthusiastic and engaging approach when sharing his musical insights and experience with the public and the younger generation. He has been invited to conduct a wide range of concerts and regularly works with college and university students in lectures and masterclasses, on top of his work with the Taipei Philharmonic Youth Symphony Orchestra.
Wu was selected as one of the "2013 People of the Year in Music" by the Performing Arts Review magazine, and nominated as one of the "Top 10 Outstanding Young Persons" in Taiwan in 2014. In search of higher artistic value, he rejected most of his concert invitations in the 2017/2018 season and chose to return to studying at the University of Music and Performing Arts in Vienna.
click to download images