Yoonie Han
Piano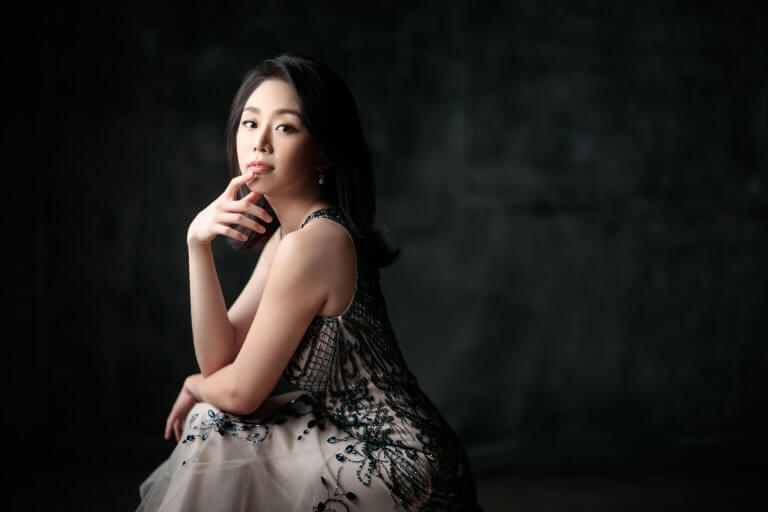 Yoonie Han was honoured with the Gawon Music Award as the "most brilliant pianist aged 17 to 31 of any nationality who possesses the most promising potential for global prominence." She is the First Prize winner of the Washington International Piano Competition, Fulbright Concerto Competition, World Piano Competition, Kosciuszko Chopin Competition, Juilliard's Gina Bachauer Piano Competition, Juilliard's Frederich Nordmann Piano Competition, Juilliard's Chopin Competition, Music Teachers' National Association Piano Competition, and has garnered major prizes at the Helsinki Maj Lind International Piano Competition, Arturo Benedetti Michelangeli Prize, Concorso Pianistico Ettore Pozzoli Internaziole, Valencia-Paterna International Piano Competition, and Recontre International Piano Competitions. Following her 2001 Grand Prize award in the Korea National Music Competition, the Korean Ministry of Culture named her their "Most Promising Young Artist." She is the recipient of the "Brava!" award given by the Italian Academy Foundation, as well as an award from London Keyboard Trust.
Having made her solo debut with the Seoul Philharmonic Orchestra at Seoul Arts Center at age 13, Han has since performed with the Berliner Symphoniker, Buffalo Philharmonic, Helsinki Philharmonic, Houston Symphony, Banff Festival Orchestra, Santa Cruz Symphony, I Pomeriggi Musicali di Milano, Gangnam Symphony Orchestra of Korea, Presidential Symphony Orchestra of Turkey, Artosphere Festival Orchestra, New Jersey Festival Orchestra, New Amsterdam Orchestra and Philharmonic of Southern New Jersey among many others. She has played at venues worldwide including Berlin Philharmonie, Concertgebouw, Lincoln Center, Carnegie Hall, Kennedy Center, Cathedral of St John the Divine, The Frick Collection, Symphony Space, Tanglewood Festival, and SeJong Performing Arts Center in Korea. In the 2012-2013 season, with the support of Fulbright Foundation, she toured major Steinway Halls in the USA and Europe.
Han received her Bachelor's degree from the Curtis Institute of Music, her Master of Music degree from the Juilliard School, and her Doctorate at SUNY Stony Brook.
She was an Assistant Professor of Piano and Chamber Music and Artistic Events Coordinator at Bilkent University in Turkey in 2015-2018. She is the founder and Artistic Director of the Bilkent International Piano Festival and Steinway Awards in Turkey. She is currently an Assistant Professor of Piano at Hong Kong Baptist University.
Han is a Steinway Concert & Recording Artist.
click to download images