For immediate release
23 May 2023


Critically acclaimed for his intelligent interpretations, artistic sophistication and impeccable technique, Belgian pianist Julien Libeer has made his mark on the international concert platform as one of the most exciting pianists to watch of his generation. He will make his début in Hong Kong this French May Arts Festival, presenting a recital surrounding Bach's timeless The Well-Tempered Clavier on 14 Jun (Wed), before joining hands with Hong Kong Sinfonietta and Music Director Emeritus Yip Wing-sie on 17 Jun (Sat) to perform Poulenc's sparkling Piano Concerto.
Born just before the turn of the 20th century and a member of the young composers' group Les Six, Francis Poulenc is considered today a national gem of France who made profound and inimitable contributions towards French music in the first half of the 20th century, through his wide range of output including orchestral, chamber, choral and solo works as well as operas and ballets. His Piano Concerto, commissioned by Boston Symphony Orchestra and written in 1949, is the last concerto he ever wrote and a beautiful blend of energies, as lyrical and gracious as it is rollicking and light-hearted. With pianist Julien Libeer's interpretation of this work as the centerpiece of the evening, the concert on 17 Jun (Sat) will also feature Sibelius' The Swan of Tuonela and Symphony No 7, as well as the Hong Kong première of Dai Fujikura's Entwine.
In the recital on 14 Jun (Wed), Libeer will explore and celebrate the great legacy of Bach by initiating a thought-provoking musical conversation between selections of preludes and fugues from The Well-Tempered Clavier and works by his successors Beethoven, Chopin, Ligeti, Schönberg and Ravel.
French May Arts Festival
Hong Kong Sinfonietta
Great Piano Concertos: Julien Libeer Plays Poulenc
17 Jun 2023 (Saturday) | 8pm
Hong Kong City Hall Concert Hall
$480, $340, $200
Music Director Emeritus/Conductor: Yip Wing-sie
Piano: Julien Libeer
Programme
Dai Fujikura – Entwine (2021) (Hong Kong première)
Poulenc – Piano Concerto
Sibelius – The Swan of Tuonela
Sibelius – Symphony No 7 in C, Op 105
HKS Recital Series:
Julien Libeer Piano Recital
J S Bach & Beyond – A Well-Tempered Conversation
14 Jun 2023 (Wednesday) | 8pm
Hong Kong City Hall Concert Hall
$450, $320, $180
Piano: Julien Libeer
Programme
Bach – Prelude & Fugue No 1 in C, BWV846 *
Beethoven – Bagatelle in C Minor, WoO 52
Bach – Prelude & Fugue No 17 in A-flat, BWV862 *
Chopin – Mazurka in C-sharp minor, Op 50 No 3
Bach – Prelude & Fugue No 19 in A, BWV864 *
Ligeti – Musica Ricercata No 1
Bach – Prelude & Fugue No 21 in B-flat, BWV866 *
Bach – Prelude & Fugue No 23 in B, BWV868 *
Schönberg – Six Little Piano Pieces, Op 19
Bach – French Suite No 5 in G, BWV816
Ravel – Le Tombeau de Couperin
* From The Well-Tempered Clavier, Book I
Half-price tickets available for full-time students, senior citizens, people with disabilities and their minder, and Comprehensive Social Security Assistance recipients
10% discount for group bookings of 4 or more standard tickets
Get a 20% off discount when you purchase standard tickets to both programmes:

HKS Recital Series: Julian Libeer Piano Recital: J S Bach & Beyond – A Well-Tempered Conversation (14 Jun)
Great Piano Concertos: Julien Libeer Plays Poulenc (17 Jun)

Suitable for 6 years old or above
Tickets at URBTIX
Tickets online at POPTICKET (no handling fee)
***********************************************************************************************
Yip Wing-sie                                                                                                            Music Director Emeritus/Conductor
A highly respected and influential figure in Asia's orchestral music scene, Yip Wing-sie shifted from being the Music Director of Hong Kong Sinfonietta – a position which she had held since 2002 – to Music Director Emeritus in May 2020. Other positions she had previously held include Principal Conductor and later Music Director of Guangzhou Symphony Orchestra and Resident Conductor of Hong Kong Philharmonic Orchestra.
Winner of the First Prize as well as "Lyre d'Or" in the 35th Concours International de Jeunes Chefs d'Orchestre de Besançon, France in 1985 and a prizewinner in the 8th Tokyo International Conducting Competition in 1988, Yip is in great demand as a guest conductor in Asia.  Orchestras she has conducted include the Central Philharmonic Orchestra of China, China National Symphony Orchestra, China Philharmonic Orchestra, Shanghai Symphony Orchestra, Seoul Philharmonic, Osaka Philharmonic, New Japan Philharmonic, Tokyo Mozart Players, the symphony orchestras of Sapporo, Yomiuri, Taiwan, Tasmania, Melbourne and Queensland as well as the Auckland Philharmonia of New Zealand.  In Europe, Yip's engagements have included concerts with the Orchestre National du Capitole de Toulouse and the Chambre Orchestre de Besançon in France, Warsaw Philharmonic in Poland and Spain's Tenerife Symphony Orchestra. She has also conducted at prestigious venues and festivals such as the Vienna Musikverein (Grossersaal), Beijing Music Festival, Fukuoka's Asian Month Festival in Japan, Hong Kong Arts Festival and Macao International Music Festival.  Yip has collaborated with such renowned artists as Augustin Dumay, Fou Ts'ong, Shlomo Mintz, Anne-Sophie Mutter, Itzhak Perlman and Pinchas Zukerman. Operas she has conducted include Guo Wen-jin's Poet Li Bai and the world premières of Pierangelo Valtinoni's opera for children Alice in Wonderland, and La Peintre with Taiwan Philharmonic.
As Music Director of Hong Kong Sinfonietta, Yip has taken the orchestra on tour in recent years to France, Germany, Switzerland, Italy, Poland, Portugal, Lithuania, Canada, the USA, Japan, Korea, Beijing, Shanghai, Taiwan, and in South America in Argentina, Brazil and Uruguay.
Born in Guangzhou and brought up in Hong Kong, Yip graduated from the Royal College of Music in London and the Indiana University at Bloomington, USA, where she obtained her Master's Degree in violin performance and conducting.  As the winner of the Koussevitsky Scholarship and the Seiji Ozawa Fellowship Award, Yip also attended the conducting seminar and fellowship programmes at the Tanglewood Music Center.  Her mentors included great maestros such as Norman Del Mar, Leonard Bernstein, Seiji Ozawa, Gustav Meier and David Atherton.
Accolades Yip has received internationally include "Chevalier de l'Ordre National du Mérite" bestowed by the French Government (2015), "Chevalier dans l'Ordre des Arts et des Lettres" by the Ministry of Culture and Communication of France, Fellow of the Royal College of Music (FRCM), and she was also named the Ong Teng Cheong Distinguished Visiting Professor at the Yong Siew Toh Conservatory of Music, National University of Singapore.  In Hong Kong, she received an Honorary Doctorate from the Hong Kong University of Science and Technology, and an Honorary Fellowship from the Hong Kong Academy for Performing Arts (2022). She was also a recipient of the "Hong Kong Women of Excellence in the Six Arts Award" from the Hong Kong Federation of Women and the Bronze Bauhinia Star (BBS) from the Hong Kong Government (2013), and was University Artist at The University of Hong Kong (2011-2012).
*********************************************************************************
Julien Libeer                                                                                                                         Piano
Born in 1987 near Brussels, Belgium, Julien Libeer's earliest musical memory was the famous documentary on the recording of West Side Story by Leonard Bernstein. The piano, which he took up at age six, quickly became the faithful companion for expressing a love of music that thrives as much on opera, orchestra, and chamber music as on the piano repertoire.
For five decisive years, French-Polish pedagogue Jean Fassina was the patient, demanding, wise teacher that any aspiring musician should have the chance to encounter. This experience was followed by the equally intense collaboration with Maria João Pires at the Queen Elisabeth Music Chapel, whose advice and support strongly influenced Libeer's views over the last few years. He has also studied with Daniel Blumenthal at the Royal Conservatory of Brussels, and received the advice of Dmitri Bashkirov, Alfred Brendel, Nelson Delle Vigne-Fabbri, Jura Margulis and Gerhard Schulz (from Alban Berg Quartet).
Libeer has performed at the Barbican Hall (London), Auditorio Nacional de Música (Madrid), Palau de la Música Catalana (Barcelona), Elbphilharmonie (Hamburg) etc, and is a regular guest of the Palais des Beaux-Arts (Brussels) and Concertgebouw (Amsterdam). Other tours have taken him to Japan, Lebanon, Turkey and the US, and he is an Artist in Residence at the Flagey in Brussels.
Libeer has performed with the Deutsche Kammerphilharmonie Bremen, Brussels Philharmonic, Belgian National Orchestra, Antwerp Symphony Orchestra, Sinfonia Varsovia and New Japan Philharmonic, under conductors including Trevor Pinnock, Jun Märkl, Michel Tabachnik, Augustin Dumay, Hervé Niquet, Joshua Weilerstein and Enrique Mazzola. His dedication to the works of Dinu Lipatti has resulted in warm collaborations with the Romanian National Radio Orchestra and others.
An accomplished chamber musician, Libeer works on a regular basis with Augustin Dumay, Camille Thomas, Frank Braley, Maria João Pires and Lorenzo Gatto, with whom he has performed the complete Beethoven Violin Sonatas over several seasons at venues including Wigmore Hall, the Louvre and Concertgebouw. He is an Associate Artist of the Queen Elisabeth Music Chapel, where he has specialised in chamber music with the members of the Artemis Quartet.
Highlights of recent seasons included invitations to De Doelen (Rotterdam), the Concertgebouw, Wigmore Hall, Flagey, Palais des Beaux-Arts de Charleroi, Théâtre des Abbesses (Paris) and Steinway International Concert Series (Cardiff), as well as being a guest at the Enescu, Beirut Chants and Miami International Piano festivals. Other highlights included the completion of Libeer's complete Beethoven Violin Sonatas recording with Lorenzo Gatto on Alpha Classics, which won the Diapason d'Or de l'Année 2016, and receiving the ECHO Klassik Award in 2017 for his album with cellist Camille Thomas. Libeer has then moved on to sign with harmonia mundi, releasing the adventurous Bach–Bartók album in 2020, followed in 2022 by J. S. Bach & Beyond: A Well-Tempered Conversation, a conceptual take on Bach's iconic The Well-Tempered Clavier.
Beyond concertising, Libeer is driven to initiate or collaborate in projects which are rooted in the idea that music, far beyond its aesthetic value, can be a force of change for anyone willing to listen. As the Artistic Director of the Singing Molenbeek project, he supervises high level choir rehearsals in the primary schools of a Brussels suburb famous for all kinds of wrong reasons. It is his hope that introducing these children to music, with all its demands and rewards, will help them grow personally and socially.
***********************************************************************************************
Co-presenter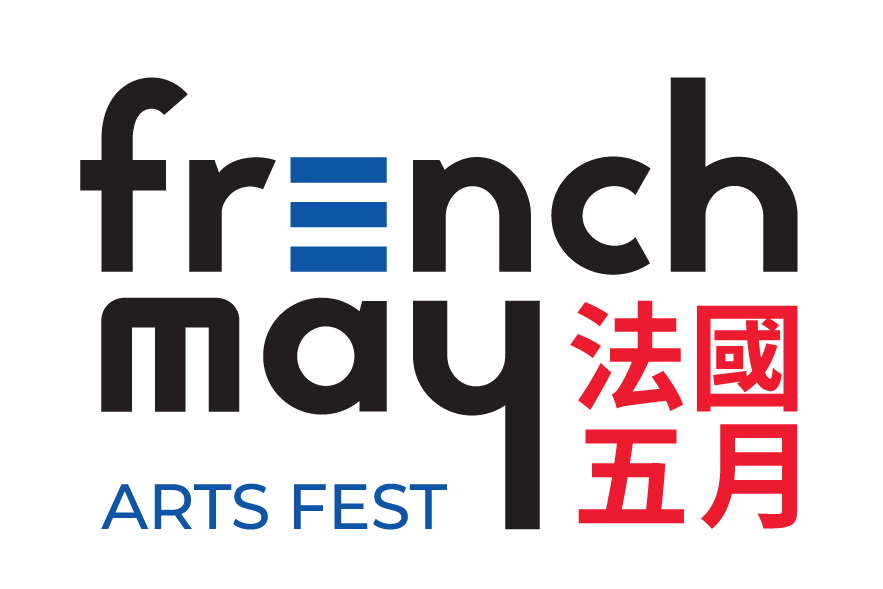 Download Press Release
Media Enquiry
Amanda Mok
Senior Marketing & Development Manager, Hong Kong Sinfonietta
Email: amanda.mok@hksinfonietta.org
Direct Line: +852 3607 2328