For immediate release
12 May 2023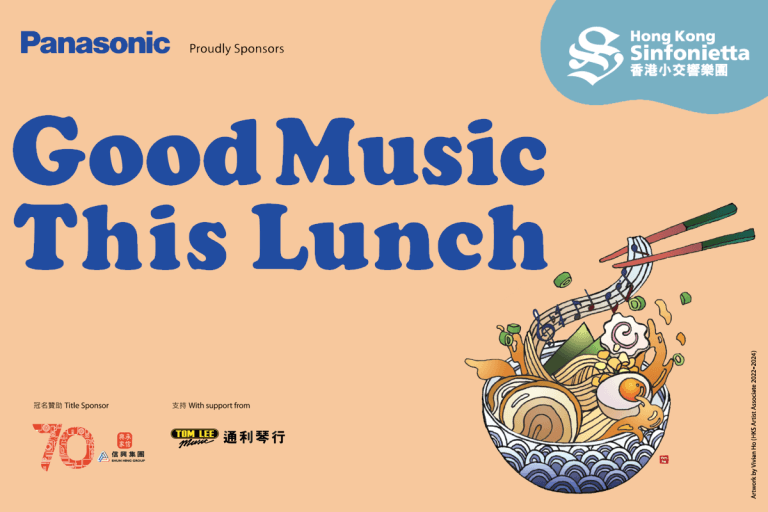 This 2023/2024 season, Hong Kong Sinfonietta's hugely popular and free-of-charge "Panasonic Proudly Sponsors: Good Music This Lunch" lunchtime concert series will bring to music lovers in Hong Kong 10 programmes of beautiful chamber music under the support of Title Sponsor Shun Hing Group, providing a relaxed environment for audiences to enjoy classical music and recharge in the middle of a work day. The uplifting and laid-back spirit of the concert series is brilliantly encapsulated in the brand new visuals illustrated by HKS Artist Associate Vivian Ho, melding the concepts of great food with great music. Shun Hing Group has been supporting this initiative to promote classical music in the community since 2016, making an invaluable contribution towards the local development of arts appreciation.
The next "Panasonic Proudly Sponsors: Good Music This Lunch" concert will take place at Hong Kong City Hall Concert Hall on 16 May (Tue) at 12:40pm, and features Brahms' charming String Quintet No 2, British contemporary composer Allan Stephenson's intriguing Trio for Three Bassoons and more. A particular highlight will take place in the concert on 13 Jun (Tue), where Hong Kong Sinfonietta's Concertmaster James Cuddeford will lead a performance of French Romantic composer Chausson's Concerto for Violin, Piano & String Quartet.
Hong Kong Sinfonietta
Panasonic Proudly Sponsors
Good Music This Lunch
HK City Hall Concert Hall
Free admission
No prior registration needed
Please collect your tickets outside the Concert Hall and sit in your assigned seats
No food or drinks are allowed inside the Concert Hall
Programme duration: approximately 1 hr
16 May 2022 (Tue), 12:40pm
Programme
Czerny                               Premier Grand Trio, Op 105
                                                                  Violin: Ambrose Lui
                                                                  Horn: Paw Man-hing Hermann
                                                                  Piano: Alan Chu
Allan Stephenson             Trio for Three Bassoons (2001)
                                                                  Bassoon: Liu Tung-bo, Minako Taguchi, Au Kai-see Tiffany *
Brahms                               String Quintet No 2 in G, Op 111
                                                                  Violin: Yang Min-yu, Pang Hiu-wan
                                                                  Viola: Ringo Chan, Christina Bean
                                                                  Cello: Chang Pei-chieh
* Guest performer
13 Jun 2022 (Tue), 12:40pm
Programme
Haydn                                 Piano Trio No 39 in G, Hob XV:25, "Gypsy"
                                                                  Piano: Amy Sze *
                                                                  Violin: Yang Yu-si
                                                                  Cello: Park Si-won
Frigyes Hidas                      Interludio for Three Trombones (1977)
Raymond Premru               Two Pieces for Three Trombones (1985)
                                                                  Trombone: Christopher Rodgers, Chan Hok-yin, Chan Sheung-yin
Chausson                            Concerto for Violin, Piano & String Quartet, Op 21
                                                                  Violin: James Cuddeford
                                                                  Piano: Mary Mei-loc Wu *
                                                                  Violin: Kim In-sun, Le Hoai-nam
                                                                  Viola: Christina Bean
                                                                  Cello: Chang Pei-chieh
* Guest performer
Programme enquiries: 2836 3336│info@hksinfonietta.org
Title Sponsor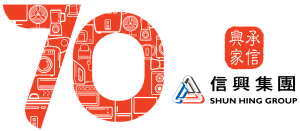 With support from

Download Press Release
Media Enquiry
Amanda Mok
Senior Marketing & Development Manager, Hong Kong Sinfonietta
Email: amanda.mok@hksinfonietta.org
Direct Line: +852 3607 2328