Charles KWONG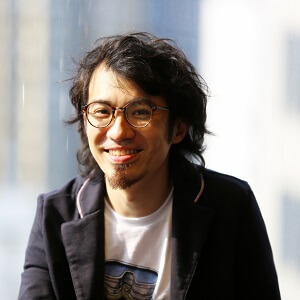 Charles Kwong's creative output ranges from orchestral and choral music to works written for all types of chamber ensembles and solo performers. He has been commissioned in recent years by the soundSCAPE Festival, Hong Kong Sinfonietta, Hong Kong New Music Ensemble and Hong Kong Arts Festival, among others. His music has been performed by professional orchestras and ensembles including Ensemble InterContemporain, Orchestre Philharmonique de Radio France, London Chamber Orchestra, Eastman Broadband, Kreutzer String Quartet, Romer String Quartet and Chimera Ensemble. His At the Very End of Old Dreams was premiered by Hong Kong Sinfonietta this July in Europe at Festival International de Piano La Roque d'Anthéron, Gezeitenkonzerte in Ostfriesland and Marvão International Music Festival.
Kwong's music has been featured in such occasions as York Spring Music Festival, Ciclo de Música Contemporánea de Oviedo (Festival de Verano), Festival Internacional de Música de Ibiza, Yogyakarta Contemporary Music Festival, World Saxophone Congress, the Royal Musical Association Research Conference, Hong Kong Arts Festival, New Vision Arts Festival and Freespace Fest. In 2016, his work Lachrymae was selected by Matthias Pintscher and Ensemble InterContemporain as part of the programme for the ensemble's Hong Kong début.
Born and raised in Hong Kong, Kwong studied music at The Chinese University of Hong Kong and King's College London, with multiple scholarships from the respective institutes and the Composers and Authors Society Hong Kong. He earned his doctorate, focusing in compositions, in 2013 from The University of York under the supervision of Thomas Simaku as an R C Lee Scholar with full sponsorship from the Drs Richard Charles and Esther Yewpick Lee Charitable Foundation. In 2016 and 2017, he studied with Toshio Hosokawa in Hong Kong New Music Ensemble's The Modern Academy and IRCAM's ManiFeste Academy.
Currently living in Hong Kong, Kwong has also been actively promoting contemporary music. He was the Research Coordinator of Hong Kong New Music Ensemble in 2014-2015, and now conducts contemporary music research for Hong Kong Sinfonietta.
of no shore (2018)
for Violin, Bass Flute, Bass Clarinet and Percussion
Commissioned by Ensemble Offspring and Hong Kong Sinfonietta
4 March 2018 WORLD PREMIÈRE
Violin: James Cuddeford | Bass Flute: Lamorna Nightingale | Bass Clarinet: Jason Noble | Percussion: Claire Edwardes
ArtisTree, Taikoo Place
At the Very End of Old Dreams (2017)
for Orchestra
Commissioned by Hong Kong Sinfonietta with sponsorship from CASH Music Fund

19 July 2017 WORLD PREMIÈRE
Hong Kong Sinfonietta | Conductor: YIP Wing-sie
Große Kirche, Leer
Other Performances:
9 September 2017 ASIAN PREMIÈRE
Hong Kong Sinfonietta | Conductor: Perry SO
Concert Hall, Hong Kong City Hall
25 July 2017 FRENCH PREMIÈRE 
Hong Kong Sinfonietta | Conductor: YIP Wing-sie
Parc du Château de Florans, La Roque d'anthéron
23 July 2017 PORTUGESE PREMIÈRE
Hong Kong Sinfonietta | Conductor: YIP Wing-sie
Marvão Castle, Marvão
Some Nights Across the Universe (2017)
for String Quartet, Electric Guitar & Narration
21-22 March 2017 WORLD PREMIÈRE
Violin: Cheung Man-yui Kitty, Kiann Chow | Viola: Ringo Chan | Cello: Yip Chun-hei Eric | Electric guitar: Mike Yip Chi-chung | Narrator and Poet: Yuen Che-hung (Uncle Hung)
The Fringe Club – Fringe Dairy
// beforedark . hk . cn / (2015)
for Orchestra
Commissioned by Hong Kong Sinfonietta with sponsorship from CASH Music Fund
25 July 2015 WORLD PREMIÈRE
Hong Kong Sinfonietta | Conductor: YIP Wing-sie
Concert Hall, Hong Kong City Hall
As the Streams Never Cease (2013)
for Orchestra
Commissioned by Hong Kong Sinfonietta
28 February 2014 WORLD PREMIÈRE
Hong Kong Sinfonietta | Conductor: YIP Wing-sie
Concert Hall, Hong Kong City Hall