Chen Wu-kang
Dancer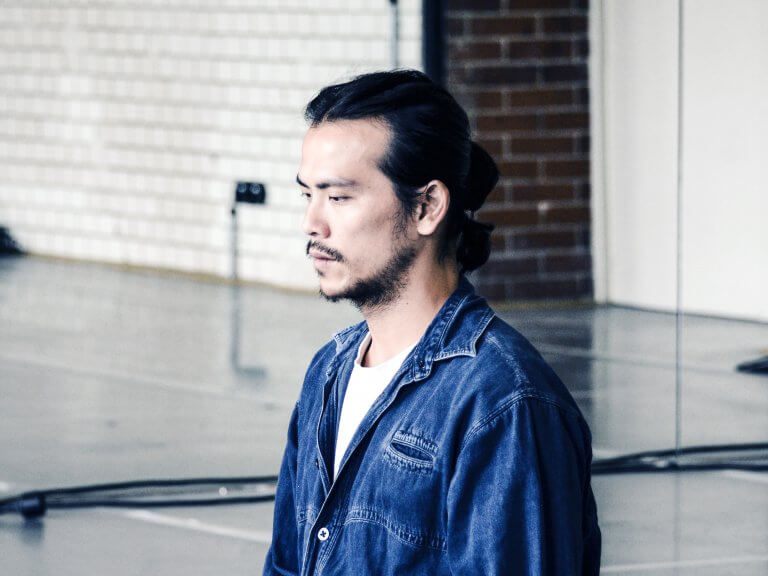 Born and raised in Kaohsiung, Taiwan, Chen Wu-kang began his dance training at the age of 12, and graduated from the Dance Faculty of National Taiwan University of Arts. He was a soloist and Principal Dancer at Eliot Feld's Ballet Tech Company in New York from 2001 to 2013. He performed Feld's Mandance Project from 2004-2013 and later received a fellowship from Asian Culture Council in 2013. He was also Guest Dancer in Diamond Project of New York City Ballet in 2006.
In 2004, he co-founded HORSE Dance Theatre as an artistic director. Significant works include Velocity (2007), Bones (2008), 2 Men (2012) which toured in Asia, US and Europe. In 2011, he started to collaborate with artists in different fields, including Exhibition X Performance Successor (2011) sponsored by National Culture and Arts Foundation, site-specific work Slow Dancing in the Fast Lane (2015) commissioned by Taipei Fine Arts Museum in Taiwan, curating Dance X Sounds seasonal improvisation platform Primal Chaos since 2016. Chen has also collaborated with the Hong Kong Sinfonietta in A Soldier's Story (2016), as well as One dance, One dances, One danced (2017) in Mixed Programs presented by the National Theatre, Taiwan.
In 2016, he began an intercultural/dance dialogue and an intimate exchange of physical, emotional and philosophical experiences with Thai master Pichet Klunchun. They presented Body Tradition in 2016/2017, later renamed Behalf (2018). They are currently working on "Performing Arts Abroad" by the National Culture and Arts Foundation on a three-year project "An expedition to the embodiment of Ramayana".
click to download images