Ho Kam-hang Richard
Horn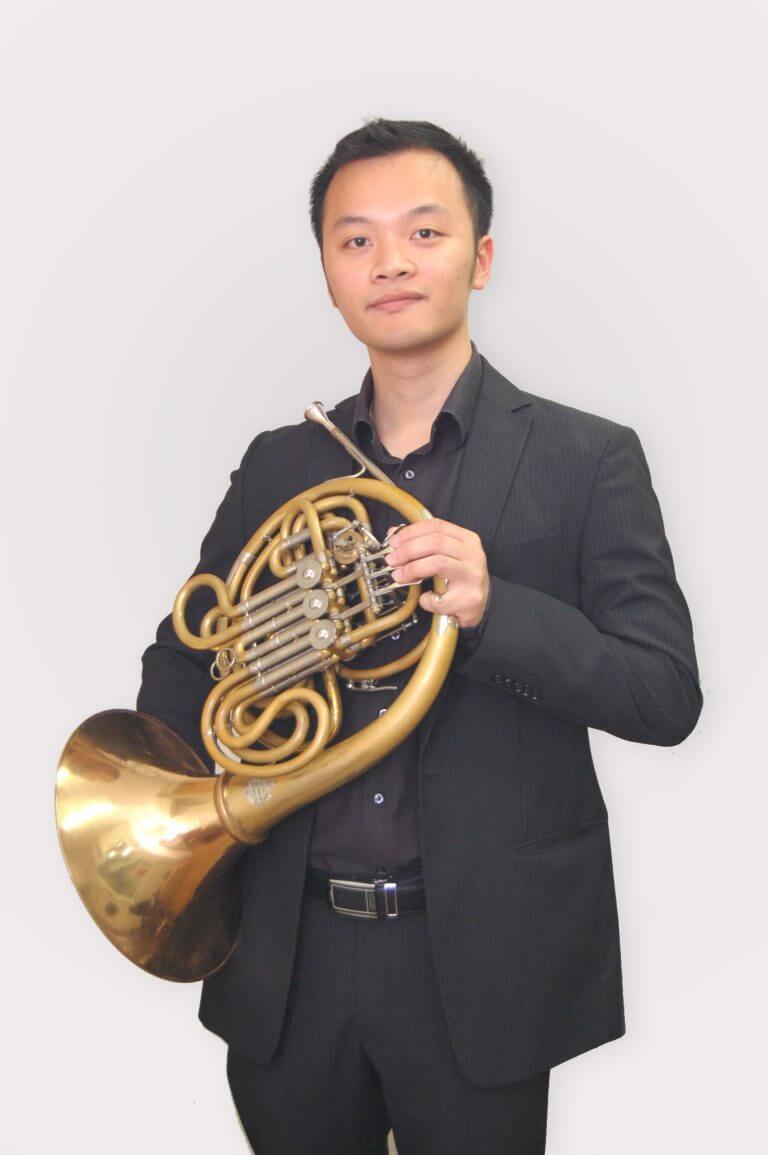 Ho Kam-hang Richard studied with Joe Kirtley at The Hong Kong Academy for Performing Arts. He completed his Master's degree in Music from Folkwang Hochschule Essen, Germany and Master's degree in Orchestral Playing at Orchester Zentrum Dortmund, Germany, under the tutelage of Frank Lloyd.
Ho played with the Asian Youth Orchestra in 2004 and 2006, touring Hong Kong, Thailand, Malaysia, Singapore, Philippines, China, Taiwan, and Japan. In 2006, he won the concerto competition at the Hong Kong Academy of Performing Arts and performed Hübler's Konzertstück for Four Horns with Academy Orchestra. He performed the same concerto in Thailand Music Festival as guest artist.
Ho has performed with many ensembles including Hong Kong Sinfonietta, Hong Kong Phlihamonic Orchestra, Macao Orchestra, Shanghai Oriental Symphony Orchestra, Hong Kong Wind Kamerata, City Chamber Orchestra of Hong Kong, New Philharmonia of Hong Kong, The Pan Asia Symphony Orchestra, Orchester der Musikgemeinschaft Marl, Camerata Europeana, and Brassination Brass Ensemble.
click to download images