Marc Taddei
Conductor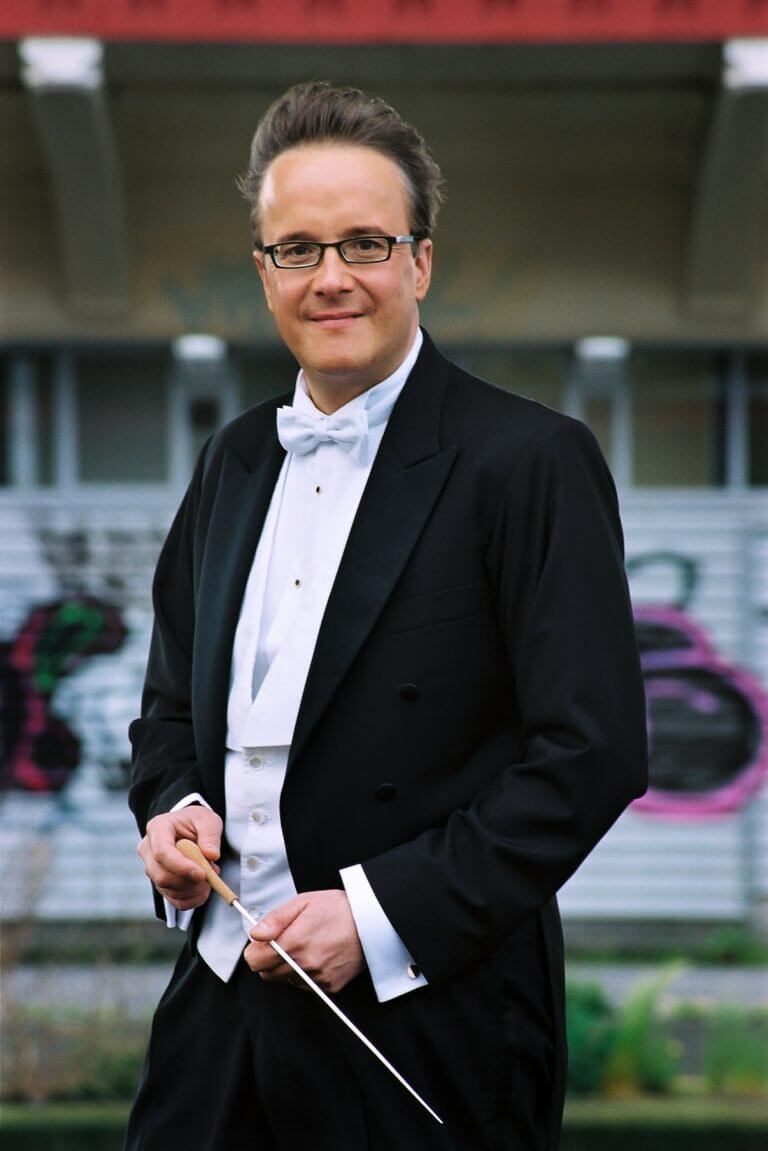 Marc Taddei is Music Director of Orchestra Wellington in New Zealand and Vallejo Symphony Orchestra in the USA. His zest for creating engaging, erudite and innovative programmes, combined with his close audience connection, has won for him an unsurpassed public following and continuing critical acclaim.
Taddei frequently conducts professional orchestras in New Zealand, and has worked over many years with the national ballet and opera companies, New Zealand International Festival of the Arts, Auckland Festival and New Zealand International Film Festival.
Outside of New Zealand, Taddei guest conducts the major Australian orchestras every year, and returns each year to conduct in the USA. His début with New York City Ballet led to an immediate re-invitation for three Balanchine ballets the following year. After making his début in China with Xiamen Philharmonic in 2014, he was invited to conduct the Hong Kong Philharmonic.
Taddei has conducted the Sydney, Melbourne, Queensland, Tasmanian and Adelaide Symphony Orchestras, Orchestra Victoria, New Zealand Symphony Orchestra, Auckland Philharmonia and Silesian State Opera in the Czech Republic. In the USA, he conducted Richmond Symphony, Louisiana Philharmonic, the Oregon, Fort Worth and New Haven Symphony Orchestras, Eugene Symphony, and Southwest Florida Symphony. His performance with Louisiana Philharmonic was nominated for Best Contemporary Classical Performance of the Year at the 12th annual Tribute to the Classical Arts in New Orleans.
Taddei has worked with such artists as Dame Kiri Te Kanawa, Anne Sofie von Otter, Ilya Gringolts, Angela Brown, Julian Lloyd Webber, Horacio Gutiérrez, Simon O'Neill, Joanna MacGregor, Jonathan Lemalu, Antonio Pompa-Baldi, Sir Howard Morrison, Michael Houstoun, Gregg Baker, Dame Malvina Major, Helen Callus, Csaba Erdélyi, Joshua Redman, Pedro Carneiro, James Morrison, Diana Krall, Bobby Shew, Art Garfunkel, Dave Dobbyn, Warren Maxwell and Kenny Rogers, among others.
Taddei is a graduate of the Juilliard School, where he received both bachelor's and master's degrees before moving to New Zealand.
click to download images