Daniel LO Ting-cheung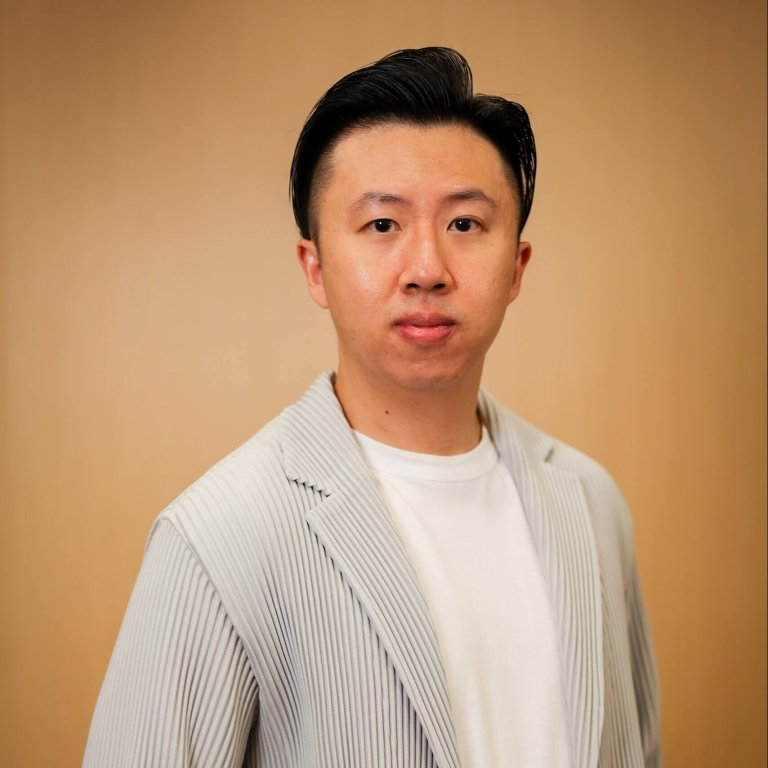 Daniel Ting-cheung Lo completed his PhD (Composition) at the University of York in the UK in 2017, under the supervision of William Brooks, fully supported by the Hong Kong Jockey Club Music and Dance Fund. Previously, he studied Composition with Chan Hing-yan at the University of Hong Kong where he graduated with first class honours, and then earned an MPhil (Music Composition).
Lo has won various prizes in international contests including 1st Prizes at the 7th Musica e Arte Composition Contest (Rome, 2011) and the 3rd Migratory Journeys International Music Composition Competition (Chicago, 2010/2011). His compositions have been performed worldwide by renowned musicians including players from the Chicago Symphony Orchestra, Bang-on-a-Can, Orchestra of Our Time, Janáček Philharmonic Orchestra, Ostravská Banda, Piccolo Orchestra, Ensemble Suono Giallo, Internationale Ensemble Modern Akademie, Quatuor Diotima, Orkest de Ereprijs, Utrechts Blazers Ensemble, Sofia Soloists, Juice Vocal Ensemble, Song Company, Hong Kong Sinfonietta and Hong Kong New Music Ensemble.
The last several years saw the premières of Lo's Home City Dream City for orchestra and field recordings (2014) and Efflorescence – Quasi-Concerto for Orchestra (2016), both commissioned by Hong Kong Sinfonietta. Interested in seeking ways to integrate music with the literature of Hong Kong, some recent works inspired by contemporary local writers include two pieces written for Hong Kong Odyssey, commissioned by the Hong Kong Arts Festival 2017; a choral work Mary's Chalk Circle for narration, unaccompanied choir and video, presented by Hong Kong Voices in June 2017; and a chamber opera A Woman Such as Myself (based on Xi Xi's short story A Girl Like Me), premiered in Czech Republic at New Opera Days Ostrava in June 2018. In November 2019, a staged cantata composed by Lo (based on Yesi's short story The Banquet at elBulli) was presented by Hong Kong Voices. His newest chamber opera Two Ladies, commissioned by Hong Kong Arts Festival, was again based on Xi Xi's short stories.
Autumn Rhythm II (2020)
for Orchestra
2(1.2/pic) 2 2 2 – 2 2 0 0 – 1perc – str.
perc: tmp, tambn, sus cym
Commissioned by Hong Kong Sinfonietta
24 October 2020  WORLD PREMIÈRE
Hong Kong Sinfonietta | Conductor: Perry SO
Concert Hall, Hong Kong City Hall
Other Performances:
23 July 2023  EUROPEAN PREMIÈRE
Hong Kong Sinfonietta | Conductor: YIP Wing-sie
Parc du Château de Florans
Festival International de Piano La Roque d'Anthéron, France
28 July 2023  SPANISH PREMIÈRE
Hong Kong Sinfonietta | Conductor: YIP Wing-sie
Calle Rocamador, Valencia de Alcántara, Spain
Marvão International Music Festival
Autumn Rhythm (2019)
for Orchestra
0 2 1 1 – 2 1 1 0 – 1perc – str
perc: bd, field drum, sd(2), tambn, sus cym
Commissioned by Hong Kong Sinfonietta with sponsorship from CASH Music Fund
21 September 2019  WORLD PREMIÈRE
Hong Kong Sinfonietta | Conductor: YIP Wing-sie
Concert Hall, Hong Kong City Hall
Other performances:
27 September 2019  TAIPEI PREMIÈRE
Hong Kong Sinfonietta | Conductor: YIP Wing-sie
National Concert Hall Taipei
6 October 2019  JAPANESE PREMIÈRE
Hong Kong Sinfonietta | Conductor: YIP Wing-sie
Tokyo Opera City Concert Hall
8 October 2019
Hong Kong Sinfonietta | Conductor: YIP Wing-sie
National Taichung Theater Playhouse
From That Time Forward (2017)
for Trombone, String Quartet and Video
21.03.2017 WORLD PREMIÈRE
Trombone: Christopher Rodgers | Violin: Cheung Man-yui Kitty, Kiann Chow | Viola: Ringo Chan | Cello: Yip Chun-hei Eric
The Fringe Club – Fringe Dairy
Efflorescence – Quasi-Concerto for Orchestra (2016)
2(1.2/pic) 2 2(1.2/bcl) 2(1.2/cbn) – 4 2 3 1- 3perc – hp – pf – str
perc: tmp, crot, vib, flexatone, slide whistle, anvil, tom-toms(2), bongos, sd, sus cym, thunder, bd, tambn, glock, cast, sirenwhstl
Commissioned by Hong Kong Sinfonietta

9 April 2016 WORLD PREMIÈRE
Hong Kong Sinfonietta | Conductor: YIP Wing-sie
Concert Hall, Hong Kong City Hall
Home City ‧ Dream City (2014)
for Orchestra and Field Recordings
2 2 2(1.bcl) 2 – 4 2 3 1 – 3perc – str
perc: tmp, tam-tam, whip, woodblk, bd, sd, crot, sus cym, stones(2), vib, thunder, low tom
Commissioned by Hong Kong Sinfonietta with sponsorship from CASH Music Fund

21 November 2014 WORLD PREMIÈRE
Hong Kong Sinfonietta | Conductor: Ken LAM
Concert Hall, Hong Kong City Hall