| | |
| --- | --- |
| Conductor | Roberto Forés Veses |
| Composer | Thomas Adès |
Programme
Thomas Adès

Shanty – Over the Sea (2020) (Asian première)
Commissioned by Australian Chamber Orchestra, New Jersey Symphony Orchestra, Münchener Kammerorchester, Hong Kong Sinfonietta, Amsterdam Sinfonietta, Swedish Chamber Orchestra, Kammerorchester Basel with Gstaad Menuhin Festival & Academy, Istanbul Music Festival, and Barbican Centre with Britten Sinfonia

Britten

Peter Grimes: Four Sea Interludes, Op 33a

Brahms

Symphony No 1 in C minor, Op 68
**This concert is originally scheduled on 18 September 2021 (Saturday), but was postponed to 9 October as conductor Roberto Forés Veses' journey to Hong Kong was delayed due to the recent changes in quarantine requirements. Audience members who have already purchased tickets may attend the concert on the new date with their existing tickets (seat numbers unchanged) or request a refund (please click here for details).**
The Sea – at times bewitchingly calm and reflective, at times mercilessly tempestuous and ferocious – has long been a point of fascination and a source of inspiration for generations of composers. Set sail on an invigorating voyage with Hong Kong Sinfonietta and conductor Roberto Forés Veses at Sea Interludes, where the waves of Thomas Adès' and Britten's music lull you and challenge you, until they morph into the soaring silhouette of the Alps – an equally dramatic and hauntingly beautiful force of nature – in Brahms' beloved Symphony No 1.
Roberto Forés Veses (Conductor)
"He does not direct a score, he is the score, and his musicians do not take their eyes off him." La Montagne
"… powerfully and eloquently led… Forés Veses conducted with his bare hands and the orchestra responded by digging in with a rich sound."South China Morning Post
Chief Conductor and Artistic Director of the Orchestre National d'Auvergne (2011-2021)
Thomas Adès (Composer)
"…no one can fairly question that [Adès'] is among the most accomplished all-around musicians of his generation." The New York Times
"It is not unusual to find today's composers mining the music of the past, but nobody does it with the panache or originality of Adès."  Financial Times
"Thomas Adès is a force of musical nature."  Bachtrack
On Shanty-Over the Sea:
"A hypnotic, captivating piece in which a timeless melody drifts in and out of focus over the steady beat of persistent pizzicatos before fading into an eerie silence suggestive of vast expanses of open sea. The beauty of the string writing recalls Sibelius." The Guardian
His compositions are performed by Berlin Philharmonic, LA Philharmonic, Boston Symphony Orchestra and featured at Salzburg Festival, Berliner Festspiele and BBC Proms
Composition Awards, Ernst von Siemens Composers' Prize, British Composer Award, Léonie Sonning Music Prize and Toru Takemitsu Composition Award
Disease Prevention Measures
Audience members will need to go through temperature checks upon entering the performance venue. Those with fever symptoms will be denied entry and should seek immediate medical advice.
Audience members must wear their own masks inside the performance venue.
To comply with the reduced capacity and social distancing regulations of the performance venue, special seating arrangements are in place. Please sit in your assigned seats.
Featured artists: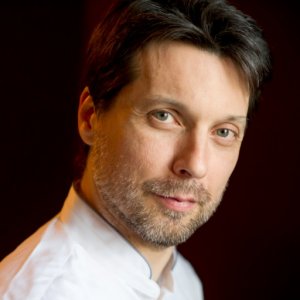 Roberto Forés Veses
(Conductor)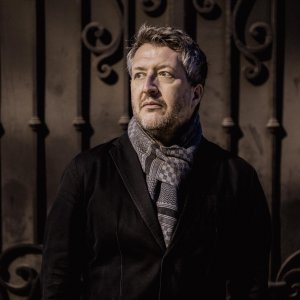 Thomas ADÈS
(Composer)
Booking Details