| | |
| --- | --- |
| Conductor/Presenter | Ken Lam |
| Violin solo | James Cuddeford* |
Programme
| | |
| --- | --- |
| John Williams | Superman: March |
| John Williams | Schindler's List: Theme* |
| Elmer Bernstein | Magnificent Seven |
| Nino Rota | The Godfather |
| John Barry | James Bond Orchestra Medley |
| John Williams | Star Wars: The Imperial March |
| John Williams | Harry Potter and the Sorcerer's Stone: Hedwig's Theme |
| John Williams | Jaws |
| Bernard Herrmann | Psycho |
| Ennio & Andrea Morricone | Cinema Paradiso* |
| Erich Korngold | Kings Row Fanfare |
| John Williams | Star Wars: Main Title |
| John Williams | Raiders of the Lost Ark: Raiders March |
The sounds that make films great
Films didn't start off having soundtracks – but once they did, there was no turning back…
Some film compositions become hits, others become so iconic they begin to lead a life of their own! Why is some film music more popular than others? How much of the popularity is related to the film itself? Where do composers get their inspiration from, and how do they use music to enhance the scenes as requested by the director?
Part of MOViE MOViE Life is Art Festival, this edition of "Sounds Great!" sees conductor Ken Lam exploring a selection of magnificent film scores from Star Wars, Harry Potter, The Godfather, Cinema Paradiso, Schindler's List etc by film music greats such as John Williams, Nino Rota, Ennio Morricone and more, analysing their formulae for success. Never again will you be able to watch a film without also "seeing the music"!
Ken Lam (Conductor/Presenter)
Music Director, Charleston Symphony Orchestra
Music Director, Illinois Symphony Orchestra
Resident Conductor, Brevard Music Center
Disease Prevention Measures
Audience members will need to go through temperature checks upon entering the performance venue. Those with fever symptoms will be denied entry and should seek immediate medical advice.
Audience members must wear their own masks inside the performance venue.
To comply with the reduced capacity and social distancing regulations of the performance venue, special seating arrangements are in place. Please sit in your assigned seats.
Featured artists: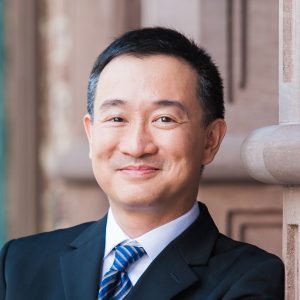 Ken Lam
(Conductor)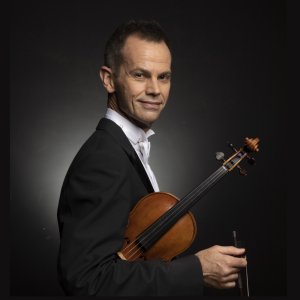 James Cuddeford
(Violin)
Booking Details